Making Christmas Trees Extra Green
You'll probably know that we work hard to protect our soil through our work with organic food, textiles and beauty products, but did you know we also keep a close eye on one of the most important things that comes out of it - trees. Our Forestry team work hard to promote responsible forest management right across the globe.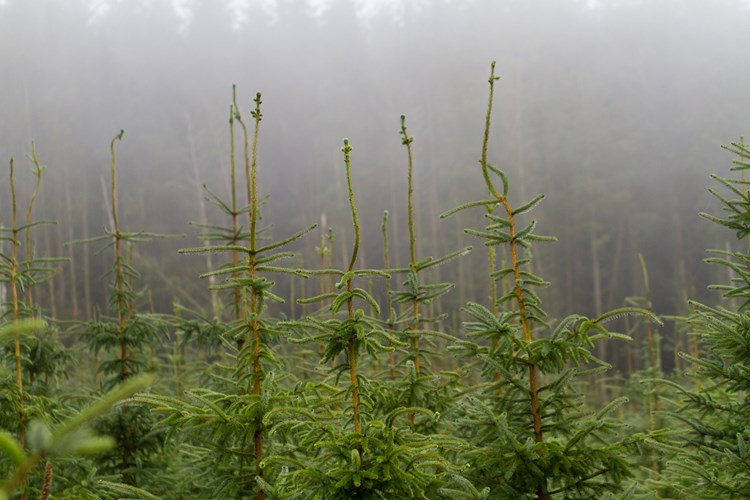 Andrew Grundy from our Forestry team tells us more…
"At this time of year there is of course one tree in particular that is on everyone's mind. From the fresh forest smell to the fun of covering it with your favourite decorations, the beloved Christmas tree is a must for many people. But how responsible is Christmas tree growing? Sadly, not always as responsible as we'd like to think.

In Georgia the Nordmann Fir cone harvest provides vital seasonal employment for the Georgian locals, but the work is dangerous and often poorly managed, and much of the trade is illegal. Recent years have seen a huge increase in the popularity of the Nordmann Fir due to the fact that it doesn't lose its needles, but the dangerous conditions in which their seeds are harvested has sadly seen some workers lose their lives.

We carry out legal verification for a supply of Nordmann Fir seeds for a Danish company called HedeDanmark, who import the seeds from Georgia for commercial growers. With our support, HedeDanmark can rest assured that the fir seeds they buy are harvested in line with international health and safety standards, with workers receiving training and specialised climbing equipment.

As well as protecting trees and workers in Georgia from illegal logging practices, we certify 13.8 million hectares of forest all over the world through two very well-known and well respected forest certification schemes, FSC® and PEFCTM. With years of experience, and endless amounts of knowledge and passion, our Forestry team take pride in playing an active role in protecting not just forests, but also the people and wildlife living in them".
---
For an organic Christmas Tree, and other organic products, visit the Organic Christmas Collective. 
If you'd like to choose an FSC certified Christmas tree this year, visit an FSC certified Christmas tree producer in the UK:
The Crown Estate Windsor http://www.thecrownestate.co.uk/windsor/

The Crown Estate Dunster http://www.dunsterestate.co.uk/

Elvenden Estate http://www.elveden.com/