Raise a Glass to Organic Wine
It's been a great year for organic wine, with sales in the UK rising by 14.3%, almost reaching the £6m mark, The Guardian reported last week. As people are becoming more aware of provenance and where their food comes from, there is a growing trend for 'conscious consumerism' and more people than ever are opting for organic. 
"Organic wines are seeing something of a renaissance – perhaps as people rediscover that link with their environment that organic exemplifies. …It's a runaway success story" - Finn Cottle, Soil Association Certification
Producers and supermarkets have started to take notice and are now stocking ethically minded wines and spirits. Aldi has just launched its' first eco-friendly range of wines, which are featured in articles in both Harpers and the Daily Mail, with each bottle boasting organic, carbon neutral or 'no added sulphur' credentials – this is great news, as it means that it's easier for the public to make conscious choices.
If you'd like some inspiration for where to find good organic wines, have a look at two of our licensees: Vintage Roots – one of the UK's biggest online retailers of organic and biodynamic wines; and last year's BOOM award winners, Davenport Organic Wines.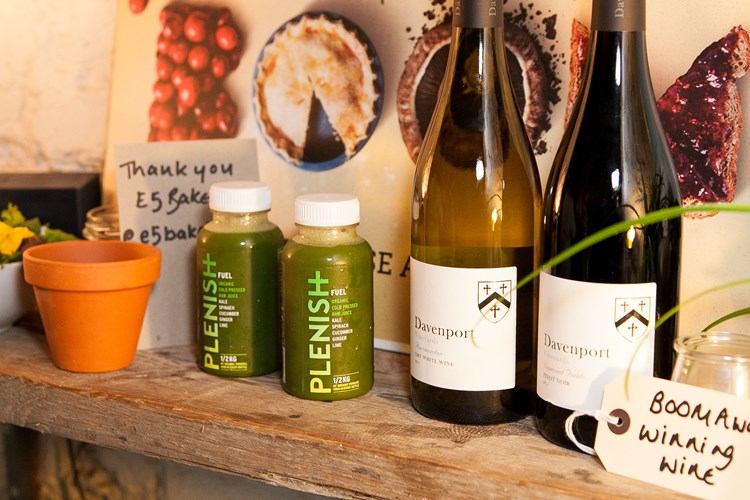 Why we think organic wine is great: 
Organic wine is made with grapes grown fewer pesticides & synthetic chemicals – this means more wildlife!
It contains less sulphur dioxide which is rumoured to reduce hangovers!
With less intensive production, and more care taken for the land and soil, the vines are grown in, it's kinder to the environment
You can rest assured that you know where it comes from – all organic products are fully traceable and must be strictly certified.
All organically certified grapes and wines are GM free
For more information, have a listen to this interview on Share Radio about organic wines with Soil Association Certification Business Development Manager, Zoe Willox-Dunant.
Treat yourself and raise a glass of some great organic wine this Easter:
Don't forget to nominate your favourite organic wines for Nation's Favourite as part of the BOOM Awards!