Organic Mythbusters
Organic systems have huge potential when it comes to mitigating the worst impacts of climate change and halting biodiversity loss.
Yet there are still so many misconceptions about what it really means.
Far from being a marketing ploy or easy way to charge a premium, the term 'organic' actually refers to a whole, holistic system of farming that underpins the way food is produced, one which is certified by law and is dedicated to working with nature.
We've busted four of the most common myths about organic, so you can come armed with the facts next time you're talking about organic.
1. Organic Can't Feed the World
Many critics of organic say that the reduced yields on organic farms mean they just wouldn't be able to feed the world. There is some truth to this claim, as organic systems operating without synthetic nitrogen fertilisers and pesticides can sometimes experience lower yields. Yet, with 1 billion people on our planet malnourished, 2 billion overweight or obese, and a third of the food we produce never making it to our plate, it's clear that the issues of our food system extend beyond yields into distribution, diet, availability and waste.
Read more

Recent reports suggest that if we consider these additional factors too, then it is possible for organic and other agroecological systems to feed the world, with lower yields mitigated by dietary & systemic change. IDDRI's 'Ten Years for Agroecology in Europe' report, for example, recognises that more than half of the cereals and oil crops currently consumed in Europe are fed to pigs and chickens, so advocates a shift towards less and better meat, moving away from grain-fed livestock and embracing more plant-based proteins. Similarly, the 2019 EAT Lancet Report recommends a 'livestock on leftovers' approach to help halve agricultural food waste, whilst suggesting that a 'universal healthy reference diet,' comprising less and better meat and increased consumption of healthy food such as vegetables, fruits, legumes and nuts, could bring us closer towards achieving our Sustainable Development Goals.

 

 

The bigger picture 

The yields argument also fails to consider the long-term picture, which is that our current systems of farming are largely unsustainable. Soil degradation due to intensive farming methods poses a huge threat to long-term food security – we lose the equivalent of 30 football pitches of soil every minute to degradation, a figure that equates to one third of the world's arable soils now  being considered degraded. 95% of the food that we eat comes from soil, so feeding the world just isn't possible without farming systems that prioritise soil health.

Changing, increasingly unpredictable weather patterns also mean that resilience must be a key consideration in the farming debate. Organic farming's use of crop rotations helps to build soil structure, in turn improving water storage and improving the land's resilience and in the face of droughts and flooding.

The 'whole system' approach of organic farmers and food producers can provide solutions to many of our problems. As shown in the diagram below, this approach recognises that the elements which make up a truly sustainable food production system are all interconnected, so it takes a holistic view which considers them all in largely equal measure.

 
In Conclusion
Whilst high yields are of course a goal for all farmers, it's so important to recognise that yield alone is not the only factor posing a risk to global food security, especially in the face of a changing climate, growing pesticide resistance, and the critical decline in pollinating insects.
With studies suggesting that adopting nature-friendly farming, such as organic, could feed the growing population of Europe healthy diets, maintain key exports, and drop agricultural emissions by 40-50% by 2050, it seems we can feed our growing world population sustainably, but only if we began to radically change the way that we eat and farm, how food is distributed, and how much food goes to waste. 
2. Organic Is Unnecessarily Expensive
Organic food isn't always more expensive, but for many of us, the higher price tag that comes with some organic food, drink, beauty and textiles products can be a barrier or concern.
Part of Soil Association's work as a charity has been lobbying government to incentivise and subsidise organic farm conversions, and to embrace the Danish model of procuring organic for the public sector - both moves that would level the cost gap between organic and non-organic and make switching an easy choice.
However, in the meantime, it's important to recognise the reasons why organic food is currently often more expensive:
Because it takes a lot of time, effort and care...

Organic food production is not easy and takes real commitment and attention to detail. Organic farmers play a vital role as environmental stewards, and the price tag can sometimes reflect the increased time, effort and expertise that goes into working with nature to produce organic food.

 

Unlike non-organic farming, organic farmers don't rely on pesticides and artificial fertilisers. Instead, successful organic farming requires careful forethought:

Planning crop rotations and nitrogen capture using legumes and clover helps develop good soil
Maintaining healthy hedgerows and creating wildflower field margins encourages beneficial wildlife to roam and helps reduce pests
Bringing animals onto the farm periodically also helps produce fertiliser so nothing has to be artificially added - creating a closed loop system.
Because it's certified...

With the current concern around safeguarding the UK's food standards, it's become so important to know where your food comes from. An organic symbol on a product, far from just being a label or marketing gimmick, actually means that it's been legally certified organic, meeting strict standards set under EU law.

 

Organic certification bodies charge a certification fee; this is used to fund rigorous annual inspections, develop forward-thinking standards covering everything from animal welfare to pesticide alternatives, and offer technical support to certified licensees about how best to comply with these standards.

It's also worth knowing that Soil Association Certification is run as a not-for-profit company, generating financial returns that are ploughed back into the Soil Association Charity's wider work, lobbying for sustainable farming systems and good food for all.
Because it's better for animals...

It's particularly important to understand why organic meat and dairy products are often more expensive than their non-organic counterparts. As well as ensuring that animals are genuinely free-range, with far lower stocking densities than other farming systems, Soil Association organic standards also cover living conditions and food quality, as well as transport and slaughter.

 

These standards mean that animals raised organically enjoy the very highest welfare standards of farmed animals. Soil Association standards also ban the routine use of preventative antibiotics - by encouraging healthy animals through more humane and less stressful farming practices, these standards aim to reduce unnecessary dependence on antibiotics and reduce the public health risks associated with antimicrobial resistance.

The hard work organic farmers put into caring for their animals pays off in the quality of the food they produce, giving real value for money Helen Browning - Soil Association CEO

So, when you spend more on organic food, you're casting a vote for the highest standards of animal welfare, and a sustainable way of farming that also minimises risk to human health.
Because it's better for the environment...

Historically, the true cost of food hasn't been reflected in the price tag we see in shops. The added costs of cleaning up polluted water courses and treating drinking water to remove chemicals used in some non-organic production methods are often hidden in our taxes and water bills, whilst the high price of government spending on flood defences could be redirected into natural flood management, where soils, trees and ponds absorb water throughout the landscape slowing run-off. The potential to store water on our farmed land is huge.

It's no secret that the world's insect populations are under threat - more than 40% of insect species are declining and a third are endangered. We are losing insects eight times faster than mammals, birds and reptiles, and intensive agriculture and pesticide use is the main driver of these declines. 76% of globally important commercial crops depend on insect pollination, which equates to around 1 in 3 mouthfuls of food, making the decline of pollinators a real threat to human nutrition!

If pesticides were substituted for more sustainable farming practices like organic, this could slow or reverse the decline in insects:

Organic farming uses virtually no pesticides, and the small number of pesticides organic farmers are permitted to use are all based on naturally occurring substances
As such, organic farms are havens for wildlife and provide homes for bees, birds and butterflies
On average, birds and insects are 50% more abundant on organic farms

 

So, whilst the price tag may be higher, there's real value in supporting farming systems that produce food as part of healthy ecosystems, supporting our precious wildlife populations long into the future.
In Conclusion
So - is organic worth the money? By paying a little more for the food you're buying, you're casting a vote for food as it should be:
Supporting a farming and certification system you can trust
That champions the highest animal welfare and stewardship of the environment
Creating sustainable food systems for generations to come. 
Join our community - sign up for regular emails

Interested in finding out more about the benefits of organic farming? Sign up for our regular emails and you'll also be first to hear about opportunities to get involved in campaigning sustainable food and farming.

Sign up to receive our updates
3. Organic is unscientific - it's only for hippies!
Whilst organic agriculture is a return to more traditional forms of farming in many ways, this doesn't mean it's old fashioned.
As organic farmers can't fall back on pesticides to wipe out problems, they must be natural innovators, working with nature to find holistic ways of building healthy farm ecosystems that don't rely on chemicals. 
Whether it's using pigs to reduce couch-grass invasions, applying green manures to improve soil health, or employing sheep to graze on orchards, Soil Association work closely with farmers to develop and share some of the most innovative farming developments, helping to raise yields, control pests and reduce the risks of drought and flooding.
Loads of our certified brands are leading the way in developing innovative solutions to our plastic packaging and waste crises - whether it's developing biodegradable coffee bags, plastic-free box schemes, or beer from an unused tomato crop, finding solutions to these issues is a top priority for a food system that's all about closing the loop.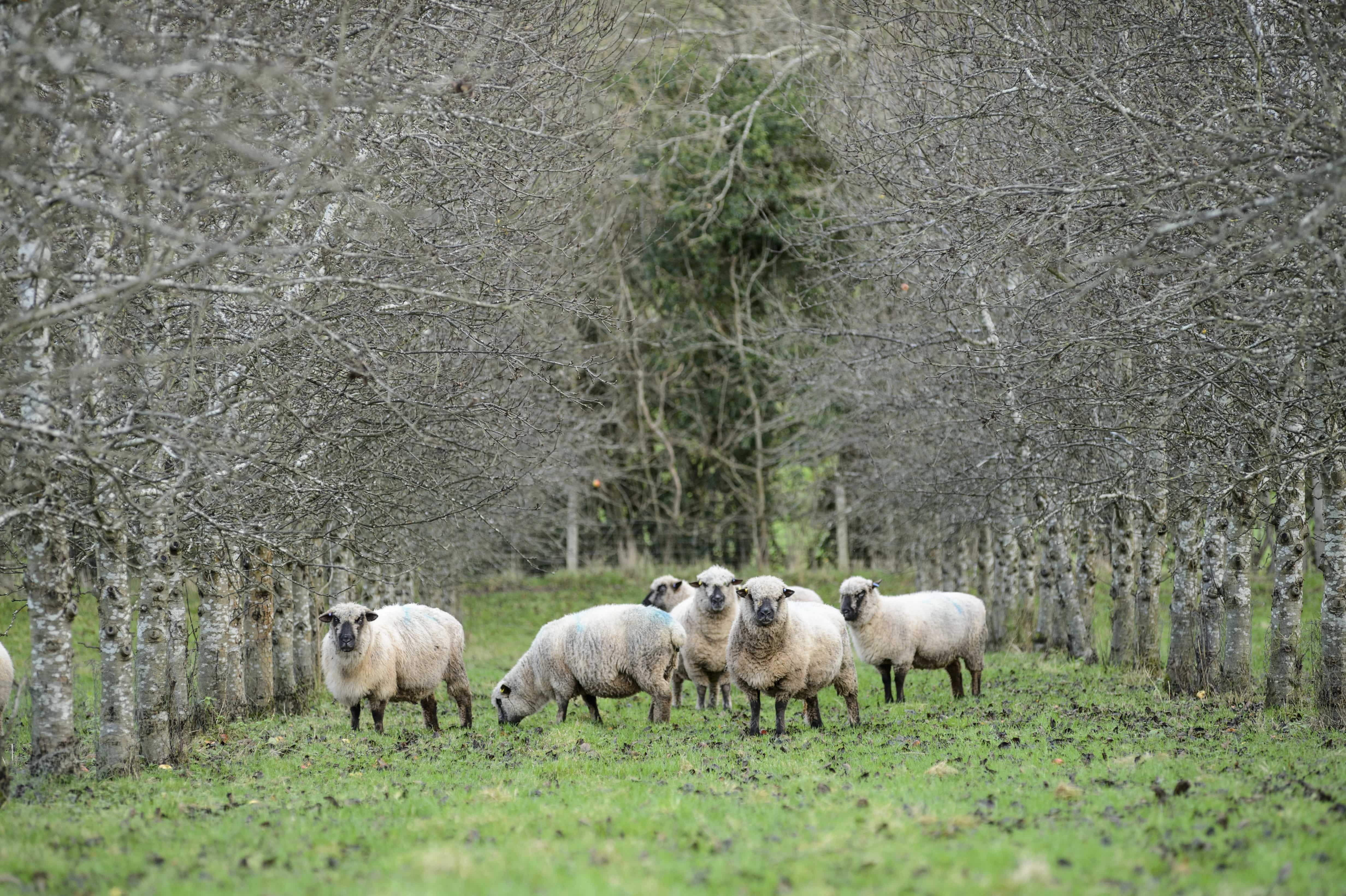 In Conclusion
Tasked with feeding a rapidly growing population in the face of a changing climate, farmers and food businesses are arguably facing greater challenges than ever before.
Navigating these challenges to produce food in a way that works with nature and remains sustainable for generations to come will require unprecedented innovation and co-operation, much of which must be led by the food and farming industry.
Our Innovative Farmers network helps farmers from all sorts of backgrounds come together to get closer to this goal, facilitating field labs for the sharing of innovative new farming techniques and solutions for producing good food in a changing world.
4. Organic isn't as good for the environment as going vegan
We need a radical shift in both production and consumption if we're to avert the worst consequences of climate change, and whilst a transition towards more plant-based diets is important, it's just as important to account for the environmental impact of the whole production chain of our diets.
This includes a dietary shift towards less and better meat, focusing diets on UK-grown livestock reared in higher welfare, agroecological and organic systems.
We urgently need to eat less meat overall, but whilst the harsh environmental impacts of intensive animal agriculture are widely publicised, livestock in particular does play an important role in sustainable and organic farming systems.
Livestock grazing on pasture as part of 'closed loop' organic and agroecological farm systems can support soil health and carbon sequestration (capturing carbon from the atmosphere and storing in the soil).
They are a crucial element in a crop rotation, recycling nutrients, adding organic matter to the soil, and increasing soil fertility.
Without animals, there is often a reliance on fossil-fuel hungry fertilisers, deriving from mined materials which are often imported from abroad. Find out more about our view on climate change and eating meat.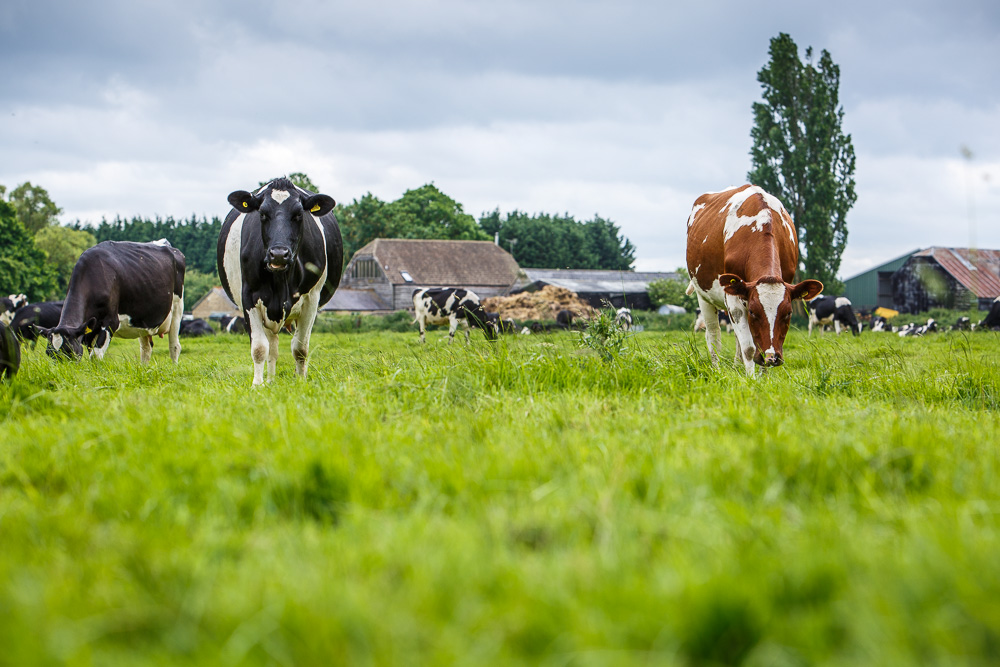 In Conclusion
If you're looking for ways to reduce your impact on the environment through dietary change, it's important to take a holistic view of the food that you're eating, considering not just what you're eating, but how it's been grown and where it comes from.
As well as eating more seasonally and locally, an organically farmed diet, has a crucial role to play in preserving our planet's soils, capturing carbon from our atmosphere, and reducing polluting farming practices that can have a detrimental impact on wildlife.
Keep learning!

Find out more about how organic food and farming can address some of our biggest crises, from biodiversity decline to climate change.

Learn more about organic