Organic & Fairtrade - Working Together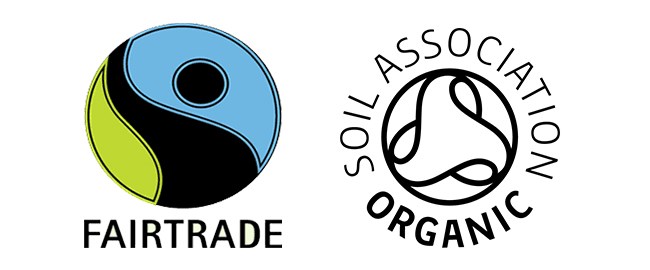 Organic vs. Fairtrade
What's the difference and how can they work together?
Like the Soil Association, the Fairtrade Foundation works hard to improve food systems through certification and public awareness. Fairtrade is about better prices, safe working conditions, local sustainability, and fairer terms of trade for farmers and workers.
Organic farming and food production focuses on putting nature first, encouraging practices that improve soil quality, biodiversity and animal welfare. This creates sustainable, healthy farming that allows land to remain fertile long into the future – in short, producing 'food as it should be.' The Soil Association Certification scheme puts those principles of organic production into practice. The organic standards are a set of legal requirements that apply to all aspects of organic farming, manufacturing, production, storage and trade in the UK.
Fairtrade, on the other hand, guarantees producers and workers can enjoy sustainable livelihoods, fulfil their potential, and decide their future. This is largely achieved through the Fair Trade Minimum Price – a safety net that helps farmers become more income-secure and less vulnerable to price changes. 
The Fairtrade Premium is an additional sum of money that goes into a communal fund for workers and farmers to use, as they see fit, to improve their social, economic and environmental conditions.
By requiring companies to pay sustainable prices, Fairtrade addresses the injustices of conventional trade, which traditionally discriminates against small-scale farmers and workers. It enables them to improve their position, have more control over their lives and helps to create more resilient supply chains. Anna Mann, Head of Responsible Business at The Fairtrade Foundation
Working together
The social goals of Fairtrade and the environmental aims of organic aren't mutually exclusive - there are many crossovers between both types of certifications. Care is one of the four key pillars of the organic movement, and as such, Soil Association standards pay close attention to welfare principles throughout supply chains, ensuring farm owners and businesses provide a fair and adequate quality of life, work satisfaction and working environment.
Likewise Fairtrade standards bear similarities to organic, restricting the use of a number of agricultural chemicals, including certain pesticides and herbicides, with the aim of reducing the risk of harm to both farmers' health and their local environment.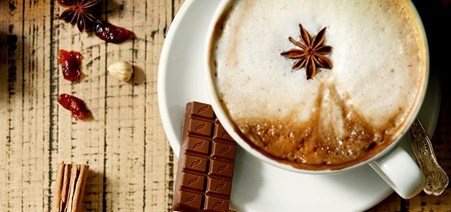 Under the Fairtrade Premium scheme, many Fairtrade farmers are in fact able to convert to organic systems, gaining the training required to begin swapping cheap agrochemicals for innovative farming and land management techniques that work with nature, not against it. 
Depending on the commodity, between 4% (for tea) and 55% (for cotton) of Fairtrade farmers choose to go organic. That's often because they see organic as a way to improve not just their livelihoods, but to support the environment and ensure that farmers and workers are not exposed to harmful chemicals. Lee Holdstock, Senior Business & Trade Development Manager, Soil Association Certification
So, when you see both the Fairtrade and Soil Association organic symbols on a product, you are not only doing right by the producers and ensuring that it's met the highest standards of social and environmental welfare, but you can also be sure it's been inspected and independently certified, so it's food you can trust. Together, the Fairtrade Mark and Soil Association Organic symbol protect human and animal health, safeguard the environment, and defend the interests of farmers and citizens.
Here is a selection of Soil Association organic businesses that also opt for Fairtrade certification of their produce, from coffee to cola.
Buy organic and fairtrade products

Your local independent retailers are one of the best places to buy organic and Fairtrade; find your local stores here.

Find your local independent retailer
In this section...
Buying Fairtrade
Discover where you can buy Fairtrade products in the UK.
Find products