Five organic skincare ingredients you'll want to get to know
We caught up with the people behind ishga, an organic seaweed skincare brand, to talk about the benefits of choosing certified organic beauty, and which organic ingredients they recommend for you to look out for the next time you're browsing for beauty products bearing the organic logo.
What is the difference between organic skincare, and organic skincare that's been certified by the Soil Association?
Unlike with organic food, there are no legal regulations around the term "organic" in skincare. This means that a skincare product can be labelled "organic" even if it has as little as 1% organic ingredients.
If you want to opt for organic skincare, then, look for the Soil Association COSMOS Organic logo, which applies to products in the beauty and wellbeing sector. This logo ensures that at least 95% of a product's agriculturally derived, physically processed ingredients are organic. It guarantees that the ingredients will have been farmed and harvested in a nature-friendly way that's better for wildlife, soils and more, while also ensuring that only biodegradable ingredients are used in their formulations.
There are so many reasons to choose certified organic skincare, especially from the Soil Association. Having been through the certification process ourselves, we know that the Soil Association's Organic standards are rigorous. The environmental credentials of our whole supply chain are routinely checked.
New skincare brands certified to this standard are appearing on the market all the time, so consumers have more environmentally-friendly choices than ever before. It's a great time to consider adding certified organic beauty products to your cabinet.
What are the effects of some ingredients found in organic skincare products?
While we are lucky to now have such a great choice of brands and organic ingredients to use on our skin, it can still feel overwhelming when deciding which products might work best for you. So, it's handy to know what specific, organic ingredients can do to make educated decisions about your beauty purchases.
The following organic ingredients have been scientifically proven to have benefits for the skin, meaning that when shopping for skincare, you do not need to choose between efficacy and ethics. We believe these are some of the best organic skincare ingredients available as they provide a natural source of many high-demand skincare actives including Vitamin C, amino acids and antioxidants.
The moral of the story? When you choose certified organic skincare, both your face and the environment can benefit!
Seaweed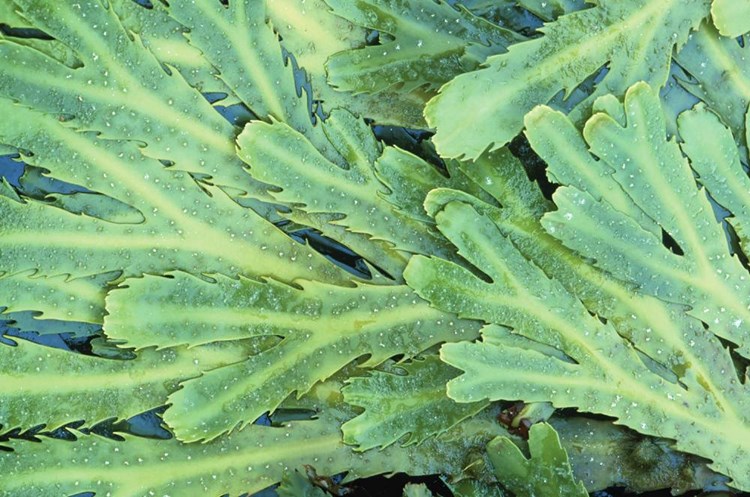 Organic seaweed is one of the world's most naturally abundant sources of vitamins, minerals, amino acids, antioxidants and essential fatty acids. It regulates your skin's oil production, exfoliates, brightens and moisturizes.
Seaweed is packed with skin-friendly ingredients. These nutrients can be easily absorbed by the skin to deliver benefits where they are needed for maximum efficacy. Seaweed is full of antioxidant polyphenols, which provide protection against environmental damage to the skin by neutralising free radicals (unstable atoms that can cause damage to cells).
At ishga we harvest our seaweed locally on the Isle of Lewis by hand. We do this on a rotational basis to allow the seaweed to regenerate naturally and sustainably. We use Fucus Serratus and Fucus Vesiculosus, which are two closely-related species of seaweed. Both are filled with active ingredients, such as:
Free radical fighting polyphenol antioxidants
Bioactive polysaccharides
Amino acids
A plethora of vitamins and minerals.
Seaweed extract can reduce inflammation, help to improve skin elasticity and provide lasting hydration to the skin, too. We could go on and on.
Jojoba Oil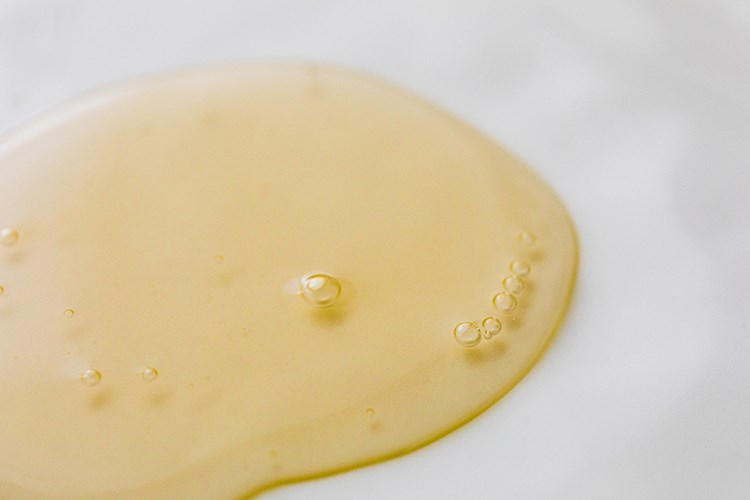 Jojoba comes from plant seeds that you find growing in northern Mexico, California, and Arizona. The seed of the jojoba plant can be made into an oil, which can be used on its own or mixed with other essential oils.
Jojoba is a classic 'long' oil which offers excellent lubrication for the body. It is excellent in acne treatment products as it works as an emulsifier to unclog the pores. It's also a great oil for protecting the skin from wind, dirt, cold and other environmental factors.
It's also known for its moisture retaining qualities. Jojoba oil is a humectant, which means that it draws water to the upper layer of the skin keeping it hydrated. The ingredient also contains antimicrobial and antifungal properties which can kill certain bacteria, such as those that cause candida and E. coli.
The molecular make-up of Jojoba oil is similar to sebum (the oil our bodies naturally produce), meaning our skin recognises it as being familiar. This means that it is less likely to clog your pores, or cause breakouts or reactions when using it for the first time.
Lavender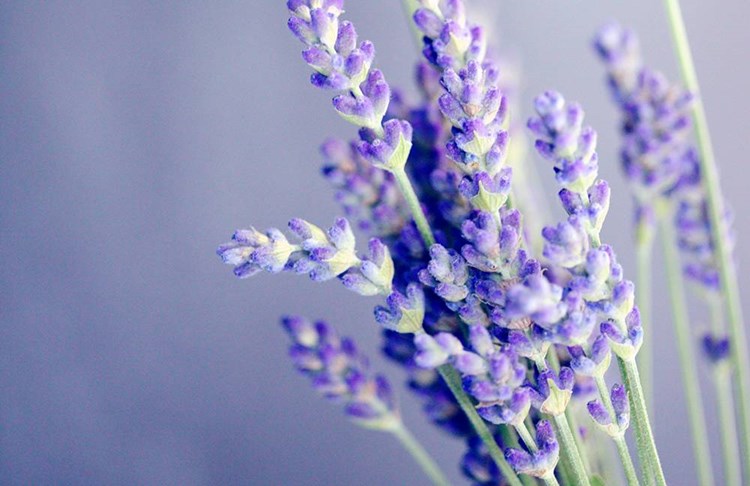 Lavender is herb that is native to northern Africa, and you will also find it growing in the more mountainous regions of the Mediterranean.  It has long been used by humans for its healing properties; Ancient Romans used it for its antiseptic properties and the first written record of it being used for healing appears in 77 AD!
The health benefits of lavender oil include its:
Ability to eliminate nervous tension
Relieve pain
Enhance blood circulation
Treat respiratory problems.
Speaking of the skin, specifically: it can benefit skin by helping to soothe acne, even skin tone and reduce the appearance of wrinkles.
Lavender is full of antioxidants (a word we love at ishga), and like seaweed, those antioxidants help to protect you from free radicals. It's a powerhouse herb that has a lovely scent, too.
Lemongrass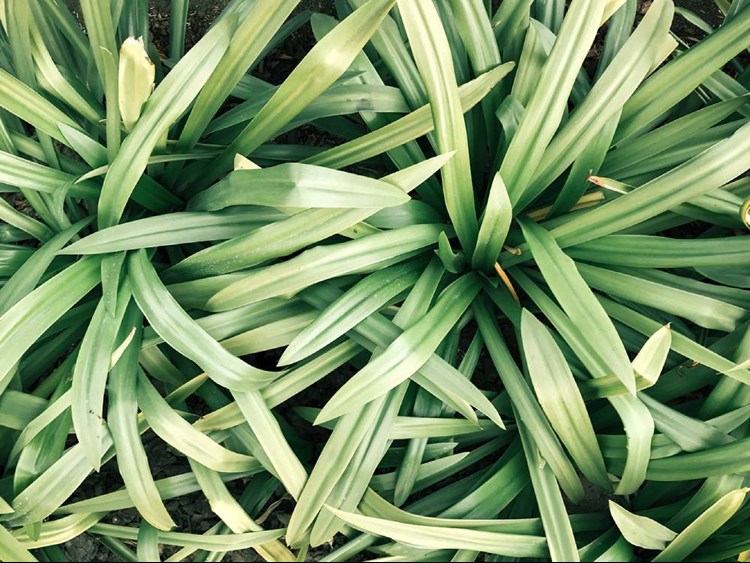 Lemongrass, native to Asia and Africa, is a plant with over 140 different species and is commonly used as a fragrant ingredient in Asian cuisine.
Lemongrass has an impressive therapeutic profile. Its main components are:
Calcium
Copper
Folate
Iron
Magnesium
Manganese
Pantothenic Acid
Potassium
Protein
Vitamins B1, B2, B3 and B6
Vitamin C
Zinc
This extensive organic compound has potent antibacterial and antifungal properties, and some of the essential oil compounds found in lemongrass also have anti-inflammatory and antioxidant qualities.
Some studies have shown that even the scent of lemongrass can have a calming effect on the mind and body. A truly multi-purpose plant!
Rose Geranium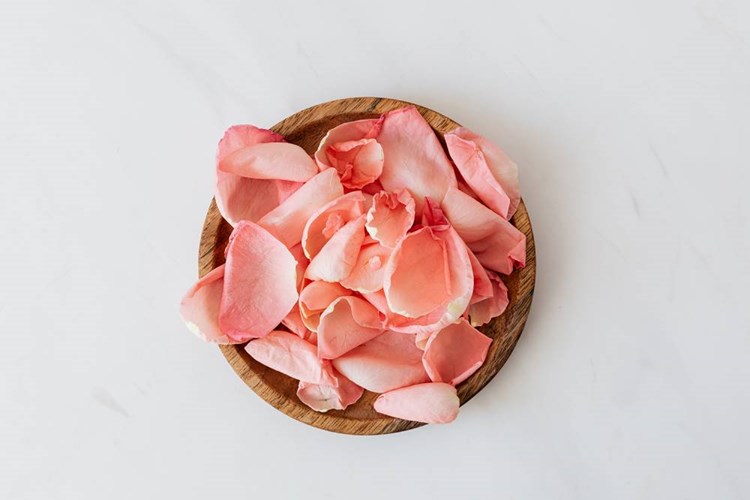 Rose geranium features a beautiful aroma and can be found in certain parts of Africa. The essential oil of rose geranium can be used to treat acne, reduce inflammation, alleviate anxiety and balance hormones. This sweet-smelling oil can also uplift your mood, lessen fatigue and promote emotional wellness. We're all for it.
The oil is an 'astringent' (causes the contraction of skin cells) and has the power to minimise the look of wrinkles by tightening facial skin. Geranium oil has powerful healing properties - increases blood circulation right below the surface of the skin, which helps with skin healing and renewal. All factors important to maintaining healthy, nourished skin!
This article has been put together in collaboration with ishga: an organic seaweed skincare brand from the Isle of Lewis in Scotland. ishga is passionate about reducing our impact on our oceans and planet through championing organic and truly sustainable practices. It's also certified by the Soil Association.
If you want to opt for certified organic skincare brands the next time you shop, check out our list of certified organic skincare brands here… and don't forget to set your intention by making a pledge for our planet!