What to expect from a remote inspection
Within weeks of stopping all physical inspections on the 18th March, our inspectorate quickly adapted and developed a framework to enable Soil Association Certification to conduct remote inspections for our existing clients. 
With remote inspections now taking place, we caught up with one of our clients, Emmett UK, to hear why a remote inspection has been critical for the smooth running of their business, and how the experience was for them.
Emmett are a vertically integrated farming, packing and marketing business, growing over 850 ha of conventional produce and 85 ha of organic produce in the Lincolnshire area – they also have similar volumes grown across their import growing sites in Spain and Italy. The Emmett UK site has held a Soil Association Certification organic licence for nearly 20 years. The business supplies many of the major retailers in the UK - below, their Technical Manager, Katie Ford, talks us the through the challenges of increased demand, and the importance of ensuring their organic audit could take place.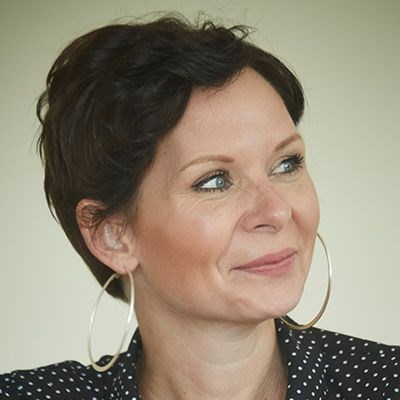 Tell us about Emmett UK
We are a family-owned business originally based in Byfleet – we've been in Lincolnshire since 2002. Our head office is located next to our factory, which has been designed and developed around the specific needs of our products.
We have wholly owned growing based in the UK, Spain and Italy, giving us 100% year-round supply of our products, making use of the best soil types and climates. We send raw material from our farms to other retailer suppliers for fresh products, prepared meals and as ingredients; we also sell raw material in Europe. In the UK, we pack all our products for independents, web-based businesses, wholesale suppliers, and caterers.
We've built an environment that allows us to enjoy being spinach, leek, kale and cavolo nero nutters!
What changes did you put in place in the workplace to ensure you could continue to operate safely during COVID-19?
We have a good IT infrastructure, with the office staff starting to work from home in a staged process, which worked well. We use Microsoft Teams and the whole process has been much easier than expected.
In the factory, we adapted to elongate lines where possible to adhere to the 2 metre distancing. We put plastic screens in areas such as the kale planter, and in the centre of our leek and cavolo nero lines, where the workforce is in close proximity. We're following all government advice, providing staff with individual sanitisers and visors to attach to hard hats, which ensures they can be easily cleaned. We've also made other changes, such as spacing out staff lockers. All factory staff are currently at work to allow us to safely operate to maximum capacity; it is 'business with a difference,' but staff safety cannot be compromised.

How has COVID-19 impacted the business with regards to the supply chain?
The biggest initial problem was abroad in Italy and Spain, with hauliers having disrupted routes and higher charges. We do sell into food service, so that suddenly reduced to almost nothing, with the demand into retail significantly increasing. Initially, we thought this was due to panic buying, but the demand is sustaining, as people are cooking at home, which is one positive of the situation.
We can adapt our supply, such as planting more spinach in May - as it grows quickly - but kale is longer growing. Fortunately, we've procured extra stock, and had good levels of packaging, enabling us to continue to pack product to our capacity.
Were you concerned about conducting your organic inspection remotely?
We have several audits throughout the year, and one by one, they started to be deferred or have temporary certificates issued. When Soil Association Certification got in touch to inform us that they were able to go ahead with a remote inspection, I thought, as an accreditation body, I would feel confident to conduct our first remote audit with them. I've always found the inspectors approachable and pragmatic. It also helps that the audit is focused with the traceability agreed in advance.
How did you prepare for the inspection?
Our inspector carrying out this year's audit, Fiona Winthorpe (Fe), emailed to arrange a suitable time to hold a video call meeting prior to our inspection date. This call was quite detailed, as Fe went through our 2019 audit and set a product for the traceability study. She informed us about the self-assessment, and what documentation we needed to collate and email to her. Fe is one of Soil Association Certification's most experienced inspectors, so we felt confident she could lead us through this new approach.
What happened at the actual remote inspection?
Because the initial 'meeting' was held in plenty of time prior to the inspection date, Kamila - our Technical Systems Manager - was able to pull together and send through all relevant documents to Fe.
We were really impressed, as Fe had clearly thoroughly prepared ahead of our inspection, and this made the whole process really focused. Kamila had also provided extra details, such as annotating our traceability audit, which saved time on the day.
Using a platform like remote video conferencing allowed Fe to share the information on screen, such as the self-assessment document, and we found it quite straightforward to complete.
How long did your remote inspection take?
For Emmett, it was surprisingly quick, taking about 1 ½ - 2 hours. Although, the length of time will be dictated by how much information you send to the inspector in advance.
The initial call we had with Fe to go through how the remote inspection would work, and what documentation she required, was critical. As we had sent Fe the information in good time, this enabled her to identify the specific questions to ask in the audit, rather than us having to go through every detail on the day. Overall, the whole process was really well managed.
Were there any challenges with the technology?
In the first meeting, there was a slight echo, which was resolved quite quickly. We found Fe to be approachable, supportive of the situation, and her good humour put us at ease! None of it felt like a difficulty or a challenge.
Our normal internal process is to scan all our documentation at the factory, and we have an excellent automated traceability system. If a company had all hard copy documents stored somewhere, it could be challenging when working from home, and quite time-consuming scanning or taking pictures. Putting that extra administrative effort in prior to the inspection will make it a more straightforward process overall.  
How important was it that Soil Association Certification were able to conduct your inspection?
From a technical position, it's really important, as I want to - where possible - be able to retain all audits within their normal schedule. Ideally, we want to avoid an influx of audits later on in the year. Some other accreditation bodies are now risk assessing and booking in desktop audits, where possible.
Having our Soil Association Certification inspection go ahead, and our accreditation assured, means we can provide 100% reassurance to retailers and third parties that are still asking for updated certificates. It's nice to be able to say the 2020 organic audit is complete, and get on with supplying the retailers and the public with fresh vegetables.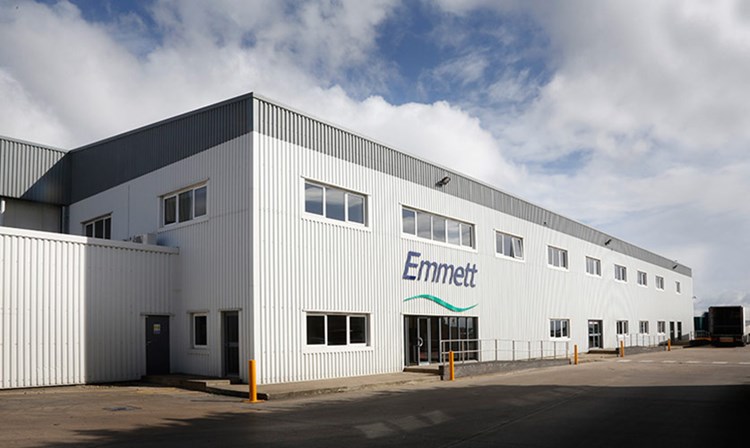 If you currently hold a licence, where you have an upcoming inspection due, your inspector will be in contact to arrange the appropriate scheme self-assessment and remote audit of your business.
Remote/desk based inspections are now applicable for certain schemes - this is dependent on your business activity and the certification you're applying for. Please get in touch for further information with regards to your application.