Four free ways you can test your soil today

Four free ways you can test your soil today
"The best time to start testing your soil was 20 years ago. The next best time is today."
Becky Willson, Technical Director, Farm Carbon Toolkit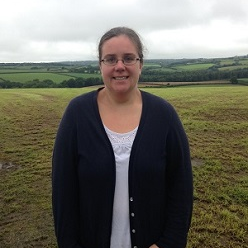 Becky Willson is technical director at Farm Carbon Toolkit, helping farmers and growers find ways to reduce greenhouse gas emissions and improve soil health, with a particular focus on business resilience.
Here she offers advice on how to get starting with thinking about the health of your soil across the farm.
Get yourself a spade
It's the best investment you will ever make. Take it into the field and use it to dig a hole. Look at how your soil is structured – whether it breaks apart easily or takes more effort. Look at what your plant roots are doing and whether the soil is holding water.
Count your worms
Our soils are alive and comprise of millions of different species within them most of which are impossible to see. Worms are a good indicator species – as if you have lots of worms – your soil will be in good biological condition!  Its not just quantity – you can also look at the types of worm that you have
Complete a slake test
Choose a field and take a sample of soil from 10cm below the surface. Dry it out on a windowsill or airing cupboard for up to 2 days. From the sample, remove an aggregate (a small clump), about the size of a marble. Drop it in a glass of clean water. The indication is that the longer it remains undissolved, intact, the more carbon it contains. You can repeat this across the farm, making note of where and when you sample. Consistency is key.
Complete an infiltration test
The ultimate aim is to get your soil to act as a sponge. When your soils are in good health they will hold water and release it for crop growth. Get an amount of water and look at how long it takes for the water to infiltrate into the soil. If the water sits on the surface – this can indicate compaction.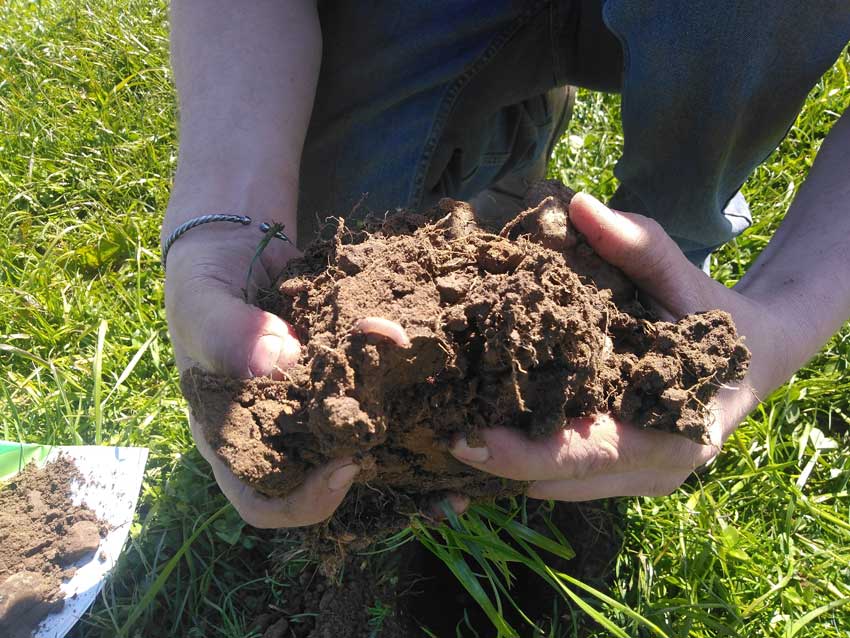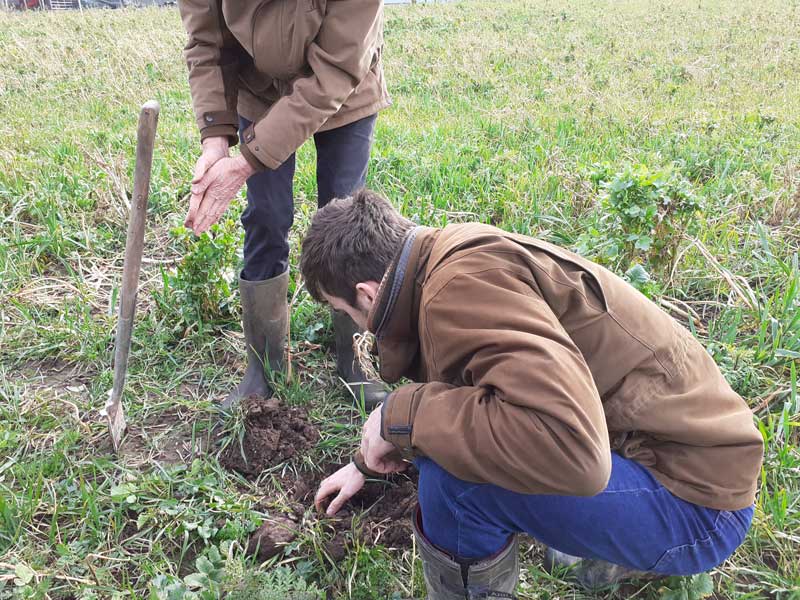 ---
Find out more
Farm Carbon Toolkit has lots of resources for farmers and growers looking into monitoring and improving soil health, for example:
---
This work is part of FABulous Farmers
Find out more about our activity in three UK regions – South West England, West Midlands and Wales – and how you and your farm can get involved.
Become a FABulous Farmer
Becky spoke to us at an on-farm FABulous Farmer day. Find out how to get involved in this network of farmers sharing innovative ideas.
Find out more