Support for Independent Retailers
Support for Independent Retailers
Fly the flag for organic this September.
Organic September 2019 arrives at a vital time for the organic community. Following a year of environmental protest and ground-breaking research, there's never been a better moment to shout about the role organic agriculture must play in the climate change debate, particularly in halting biodiversity loss and improving soil fertility.
This year's campaign will act as a springboard for wider change, one that sees the act of buying organic as the first step in a bigger movement towards more sustainable living. Whether you're an independent retailer or run a farm shop, when you choose organic products for your shelves, you're offering your customers the chance to help change our food system for the better!
1. Order our point of sale materials to help showcase your organic range
Use our point of sale pack to tell your customers why you value organic. Is it the high animal welfare? Is it about biodiversity and care for the natural environment? These packs will help you to highlight your favourite organic products and encourage your customers to try more organic.
Our Point of Sale Pack includes:
A full poster and an 'empty-belly' poster for you to write a message in
Staff pick cards to showcase your staff's favourite products
A placard
Organic symbol stencil
'Proud to sell organic' window sticker
Stock will be limited to 1 pack per shop - you can order yours using the form below.
If you would like digital copies of the POS materials, you can download them here (includes print-ready versions that can be sent to a printers if you require more copies).
2. List your farm shop or your independent store
Sign up to be included on our regional listings to help citizens find organic in their local area.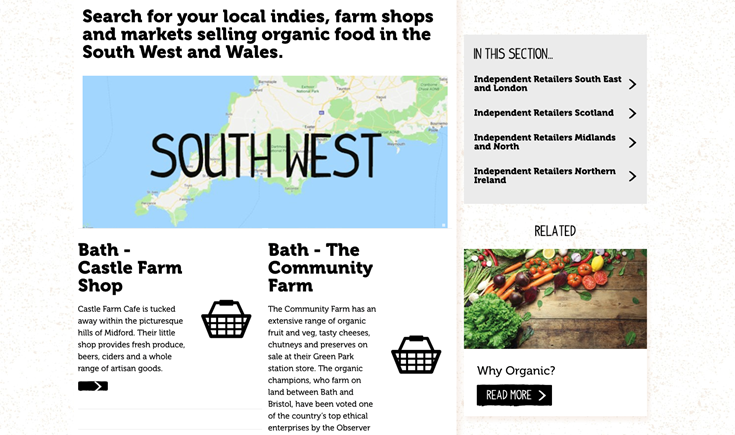 3. Order your FREE organic samples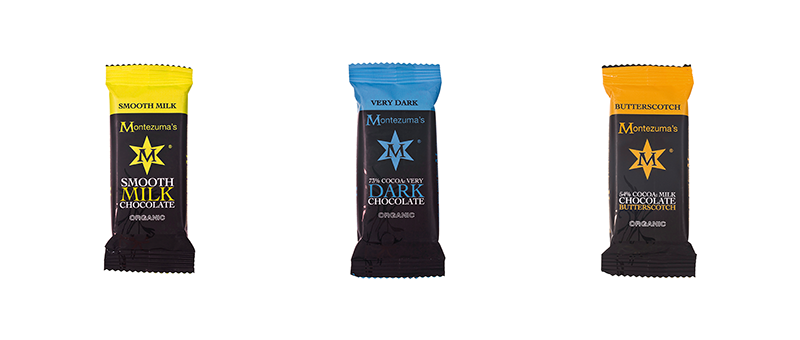 We're offering up free samples to use as part of your Organic September Saturday celebrations. Featuring products from Montezuma Chocolates, Wallaroo Foods and Cocofina, you can choose from a list of brands, which will be delivered directly to your store in time for Organic September Saturday - 14th September. Order your free samples by Monday 26th August.
4. Download the digital toolkit

Our digital toolkit is packed with ready-to-use social media posts, web and email assets, and Organic September branding. The more unified the look, feel and messaging of our campaign, the louder we can amplify our voice as a movement!
5. Participate in Organic September Saturday

Organic September Saturday will take place on the 14th September and is a day dedicated to independent retailers and farm shops around the country. The aim of the day is to bring customers into your shops through events, demos and in-store tastings, showcasing your wonderful organic ranges and drawing attention to the conscious way these products are made.
We'd love to see as many independent retailers and farm shops taking part as possible! Make sure you co-host your event with us on Facebook and share this with our 77k followers. Don't forget to share what you get up to on social media and tag us @SoilAssociation, with the hashtag #OrganicSeptember.
6. Watch our FREE Organic September Saturday Webinar
Our webinar all about Organic September Saturday took place on Thursday 15th August and is now available to watch here on our website or to download to view at your leisure. Chocked full of inspiration on running an event or tasting, it'll help you to make the most of the day, and Organic September as a whole.
Keep up to date with all Organic September news by signing up to our dedicated newsletter for independent retailers.