Organic Flowers | Soil Association

Organic Flowers
The organic food and drink market has seen steady growth over the last six years in the UK - but these aren't the only blossoming sectors.
After years of decline in the market, homegrown, organic flowers are making a comeback, and it's easy to see why! 
Flowers bring the beauty of nature into our homes and they're a great way to show that special someone you care. 
Why homegrown?
Over the last 30 years, shoppers have been seduced by low-priced imported flowers, with many bunches travelling over 3000 miles to reach our shelves.
This is despite us being home to, arguably, some of the most beautiful gardens in the world. Britain has many stunning, native species that last longer than imports and look and smell just as good.  
On top of the environmental impacts of flying flowers across the world, overseas enterprises use unknown – and often less sustainable – production methods. Imported flowers tend to be mass cultivated in glasshouses or fields across Europe, Africa and South America and sprayed with chemicals to keep fresh on their long journey to our shores.
So, whether you're buying flowers to say, 'I love you', 'thank you', 'I'm sorry' or just because, why not join the #grownnotflown movement and opt for a homegrown bouquet?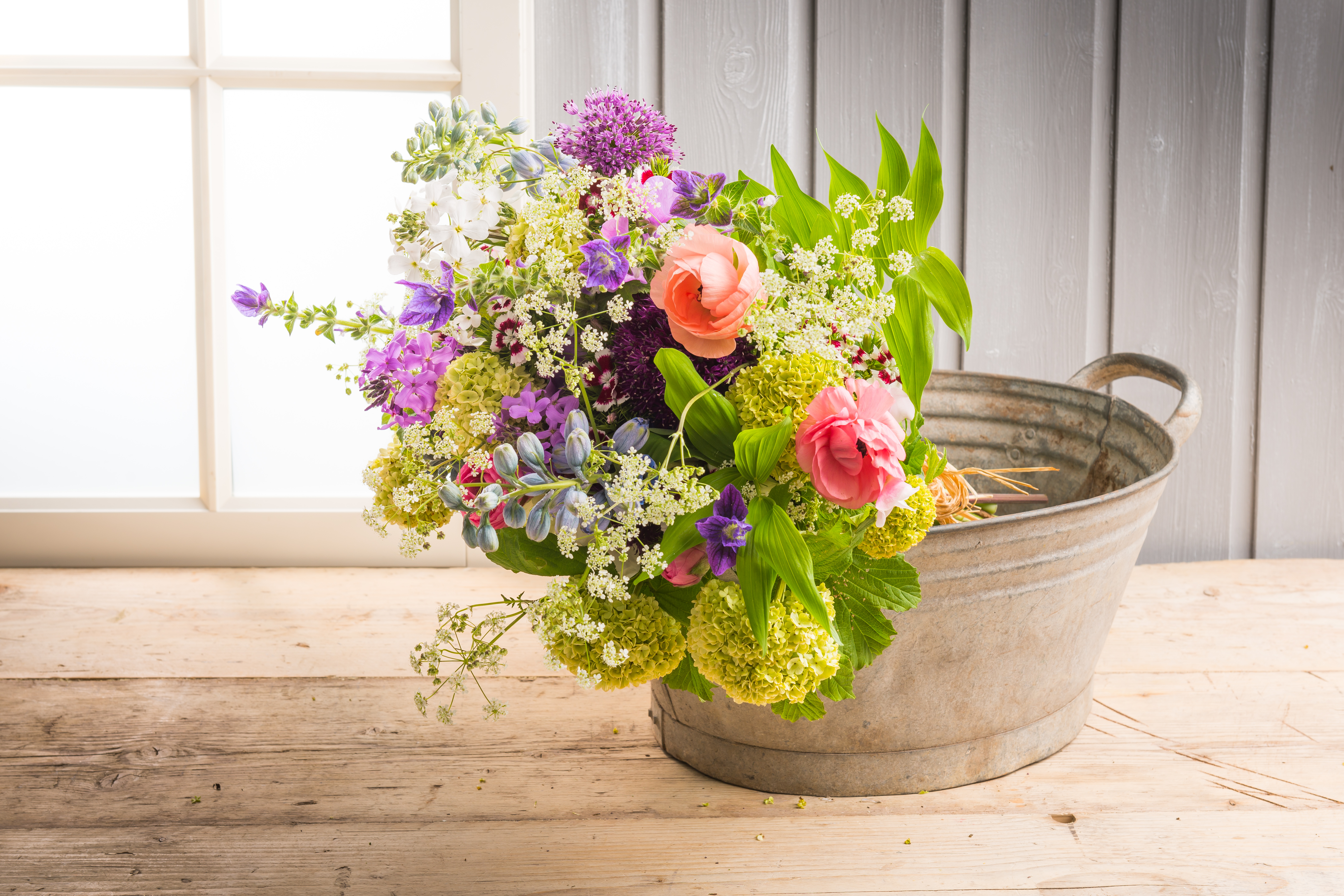 Where can I buy them?
While some artisan growers use 'organic principles', a few have gone one step further and are certified organic.
When you opt for organic brands, you can be safe in the knowledge that they haven't had to travel across the world to reach you, the flowers are truly in season and have been grown without any unnecessary chemicals.