10 ways to have a more sustainable Christmas
10 ways to have a more sustainable Christmas
Finding a way to make your Christmas more sustainable can seem tricky, but developing environmentally-friendly and waste-reducing practices do not have to cost the earth.
From the food you eat to the presents you buy, making a few small changes over the festive period can make a world of difference to the environment we live in. Read on to explore our top ten tips for a more sustainable Christmas.
1. Choose Seasonal, Organic Veg
Most of the hero veg of Christmas, such as potatoes, sprouts, carrots, and parsnips, are all in season during the Christmas period. Choosing to switch these staples to organic is a simple and cost-effective swap, and doing so means you are supporting winter wildlife, as there can be up to 50% more birds, bees, butterflies, beetles, bats and wildflowers on organic farms!
2. 
Wine & dine in style
Opt for organic wine this Christmas and not only will you be supporting a more sustainable system of farming, but you'll also be consuming less sulphur dioxide, which is rumoured to be the cause of many hangovers.
3. FSC your tree
Source your tree from a small-scale organic sustainable grower, or make sure your Christmas tree has Forest Stewardship Council (FSC®) certification. The Windsor Estate Park is one FSC certified producer you can rely on for an ethically sourced tree. What's more, the joy of a Christmas tree can extend far beyond the festive season - re-use your tree to help provide a home for bugs and birds, create your own compost or use as firewood.
4. Opt for high welfare, organic meat
If you'd like to know where your turkey comes from this Christmas, choose organic, as certified meat is fully traceable from farm to fork. What's more, no other system of farming has higher animal welfare standards. 
5. Keep warm in organic cotton
The non-organic cotton industry is a huge source of global environmental pollution, using almost 16% of all insecticides produced globally. This has led to the fashion industry becoming one of the most polluting industries on the planet, second only to oil. Consider buying organic textiles as gifts this year - they are grown without the use of harmful pesticides or GM cotton, promoting a healthier farm and environment. 
6. Be kind to your skin and the planet
Your skin is the largest organ of your body and what you put on it can be absorbed in tiny amounts. When you choose organic, you're opting for a system that works with nature, so you can be sure that the products you buy have been made with organically farmed, non-GM ingredients.
What's more, organic beauty products are free from controversial chemicals and won't have been tested on animals. Consider one or two organic beauty products as stocking fillers for friends and family and be kind to their skin and the planet this Christmas.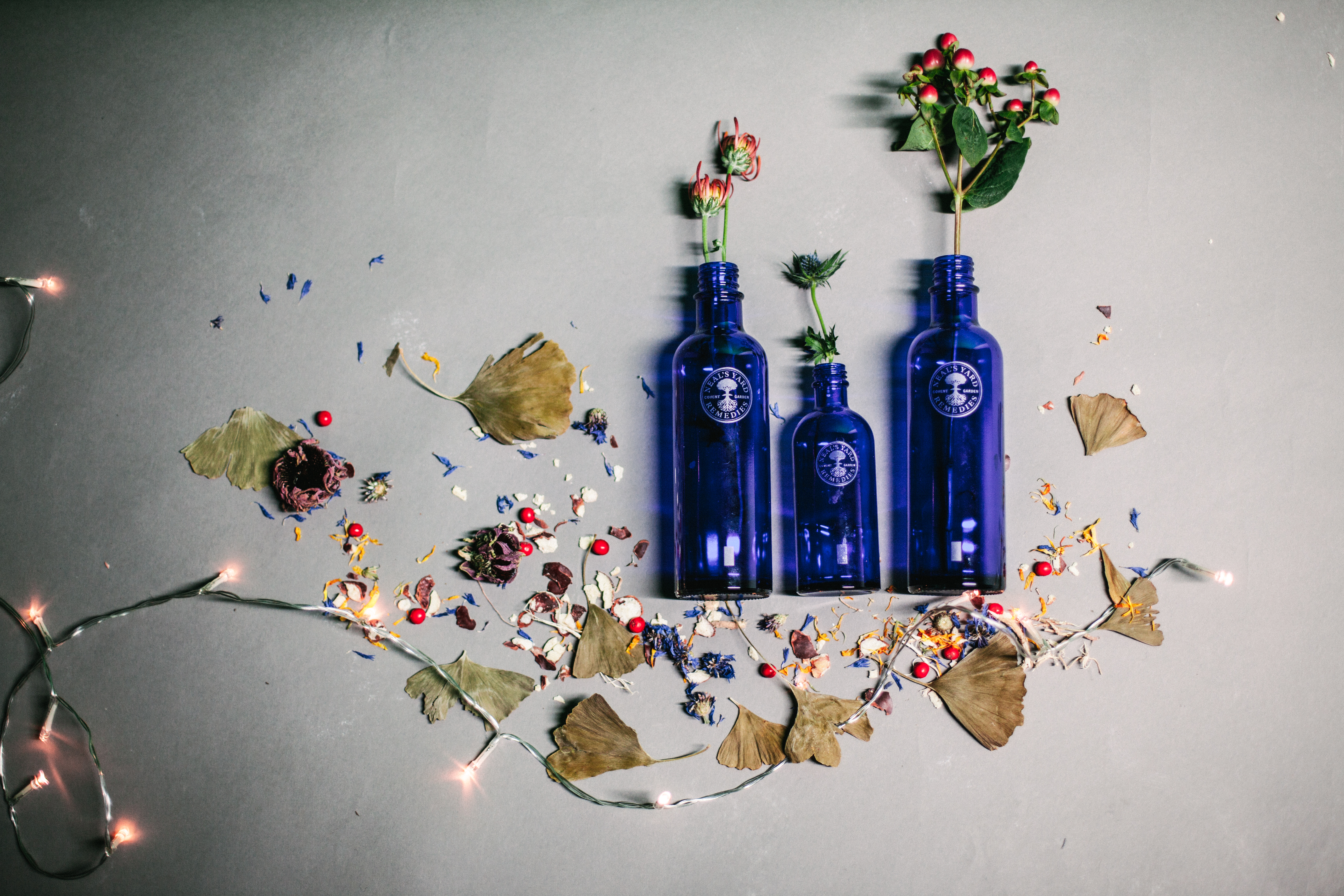 7. Shop local – visit an organic farm shop or farm gate
The Soil Association has an extensive network of more than 150 farms across the UK. Find out where your nearest organic farm is and stock up on Christmas supplies from your local farmer.
8. Wrap your gifts in planet-friendly wrapping paper
Every year we use millions of sheets of wrapping paper – make sure yours is responsibly sourced by looking for the FSC label. Alternatively, why not explore Kate Arnell's guide to zero-waste gift wrapping.
9. Caerphilly does it with your Christmas cheese!
Small changes can make a big difference this Christmas. Choosing organic cheese is a great place to start, as organic dairy cows have the very highest standards of animal welfare, spending much of their life outdoors in free-range conditions. 
10. Avoid the Christmas queues!
Organic box schemes are also a great way to get seasonal, organic veg delivered right to your door - avoid those notorious queues this winter and support your local box scheme here.  
Want to learn more about food as it should be this Christmas? Explore our Christmas homepage for recipes and blogs.