Sustainable ways to prepare your home for Christmas
Sustainable ways to prepare your home for Christmas
Christmas is all about getting together with those you love the most, and nothing ignites the spirit of togetherness better than a festive evening by the fire with our favourites.
But with concerns rising around sustainability and our impact on the planet, more and more of us are looking deeper into our Christmas routines. Christmas should be a time to connect, celebrate and relax – but so often it can be consumer-driven, wasteful and stressful. The impact of just one holiday is immense. But it doesn't need to be.
With a little creativity this year – by recycling, reusing and looking for certified organic products, we really can make a world of difference! You can trust that all certified organic products meet strict criteria, and go through rigorous auditing. You are not just buying a product, you are buying into a more sustainable way of doing things.
So, sit back and let us do the hard work, so you can spend less time trawling ingredient lists, and more time with your loved ones this year. Below, we have bundled together some of our favourite ways you can create that magical-cosy-Christmas feel, with no nasty compromises for the planet, or your health – ho ho ho..oray!
All that glistens is… green!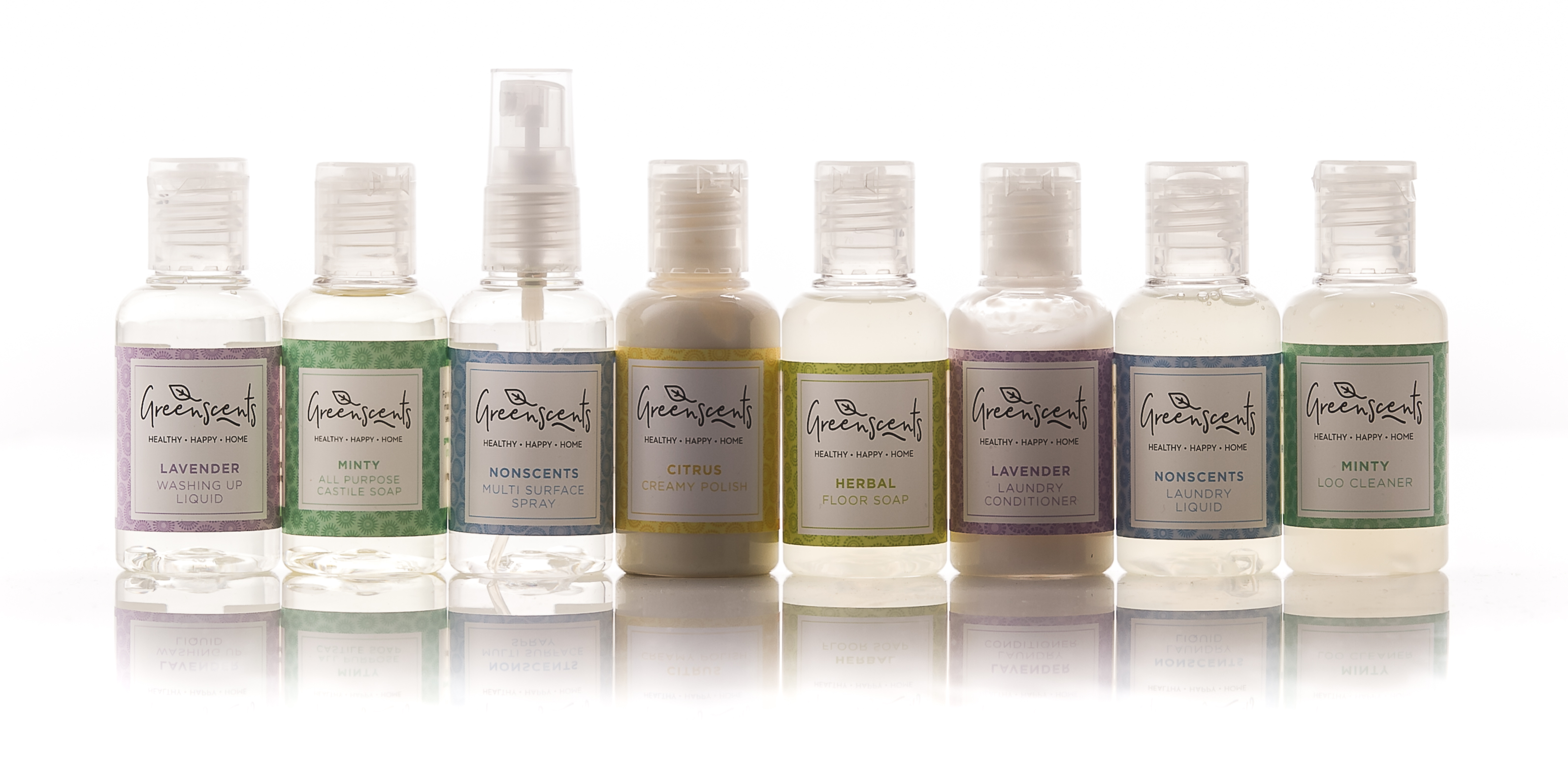 Figures from the Waitrose Food and Drink Report show sales of eco household cleaning products are up 17%, eco laundry sales have risen 40% and eco dishwashing products are up 26%. This is not too surprising considering January's Clean Air Strategy Report targeted household cleaning products as a part cause of toxic air levels.
Did you know that alongside food, drink, health and beauty items, it's also possible to have certified organic cleaning products too? Well, If you're after the gold class, research carried out by Ethical Consumer labelled Greenscents as the most ethical brand available in the UK for laundry liquid, washing up liquid and multi-surface sprays – perfect for preening your guest rooms for visitors. Their minis collection can be used several times and refilled for reuse – meaning no unnecessary single-use plastic; and each 60ml bottle is made from recyclable biopolymer plastics which are produced from the waste products from sugar cane!
Greenscents' creamy polish is enriched with organic olive and jojoba oils, so a quick whip around on your furniture and leather before guests arrive will make a world of difference. What's better - it doesn't harbour any toxic chemicals OR beeswax, making it suitable for vegans!
Plus, why not switch your guest bedding to an organic brand such as Dip and Doze, who are a 100% certified organic bedding brand. 80% of the water used to grow their cotton comes from rainwater! How's that for smug in-law points?
Twinkle, twinkle…


Lighting is a great way to enhance the cosy magical feeling. Mulled wine in one hand, 'go directly to jail card' in the other – believe me, you'll be thankful of that calming flicker of a candle and twinkle of tiny LED lights when Monopoly takes full swing.
But did you know that some candle wicks can cause damage to the environment through fertilisers, the use of GM coated cotton and the effect on soil, rivers and wildlife? And that's not to mention the reported health risks associated with burning some non-organic candles.
Well, new for this year, Skar Organics are selling the most gorgeous (and the UK's first!) COSMOS certified organic candle, with a warming Ylang Ylang scent. Handmade in Yorkshire, they use an all natural wooden wick - processed and sourced from Forest Stewardship Council (FSC®) certified mills.
Opt for LED lights too, as they use a fraction of the energy and don't overheat as easily. And make sure to reuse them (or recycle at your local recycling centre) - it's estimated that over 500 tonnes are binned each year!
Deck the halls!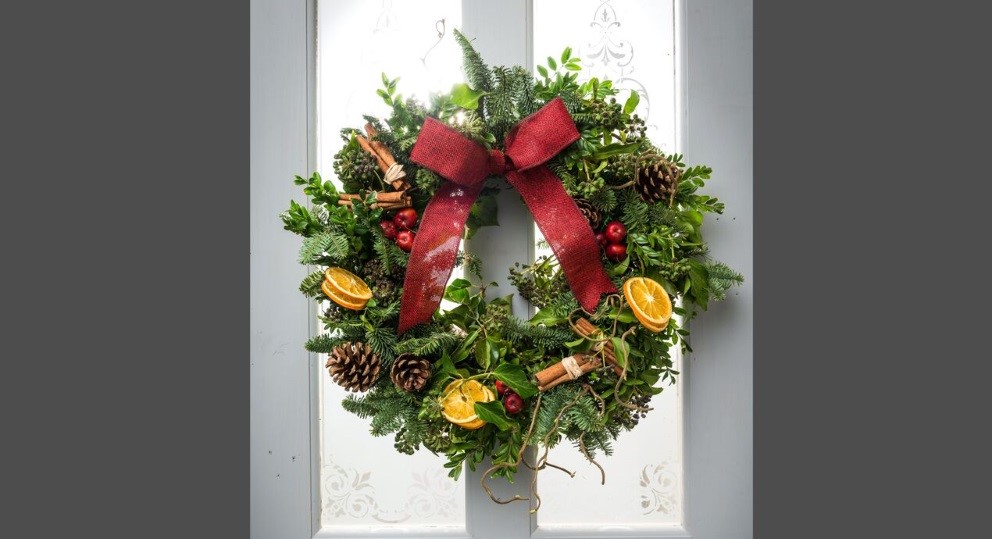 With a little more time on our hands, Christmas can be a great time to gather with your loved ones and get those creative juices flowing. Instead of synthetic baubles and tinsel, why not create some zero-waste decorations, drying out some left over orange slices and cinnamon sticks, or foraging for some pine cones. They're not only sustainable and plastic free, but look festive and smell great too! 
Organic Blooms are a certified florist in the UK, selling organic flowers in compostable packing that are grown with fewer pesticides and herbicides. Masters of their craft, they run a range of Christmas workshops at the gorgeous Acton Court in Gloucestershire. You will leave with a beautiful natural Christmas wreath, garland or table decoration, and a warm feeling inside!
Don't have time to make your own this year? – Organic Blooms are selling beautiful ready-made, certified organic wreaths for collection or post too!
So, there you have it – conscious cleaning with all the trimmings! If you want to find out more ways to be more sustainable over Christmas, check out our Christmas hub.