Coronavirus: Brakes credits resilient supply chains for its crisis response

Coronavirus: Brakes credits resilient supply chains for its crisis response
"This experience should remind the whole food and drink industry how creative and resilient wholesalers can be."
Lockdown restrictions saw a drop in demand from the hospitality industry for foodservice wholesalers Brakes, but a surge in other categories, such as healthcare.
The company has joined forces with Bidfood to support a government initiative delivering weekly boxes of supplies to many of those in the highly vulnerable shielded community.
Many of the problems that hit the retail sector were felt across the foodservice industry. However, the situation is now stabilising.
Chris Boyle, Public Sector Channel Head, cites resilient supply chains and a creative, adaptable business model as key to surviving the crisis.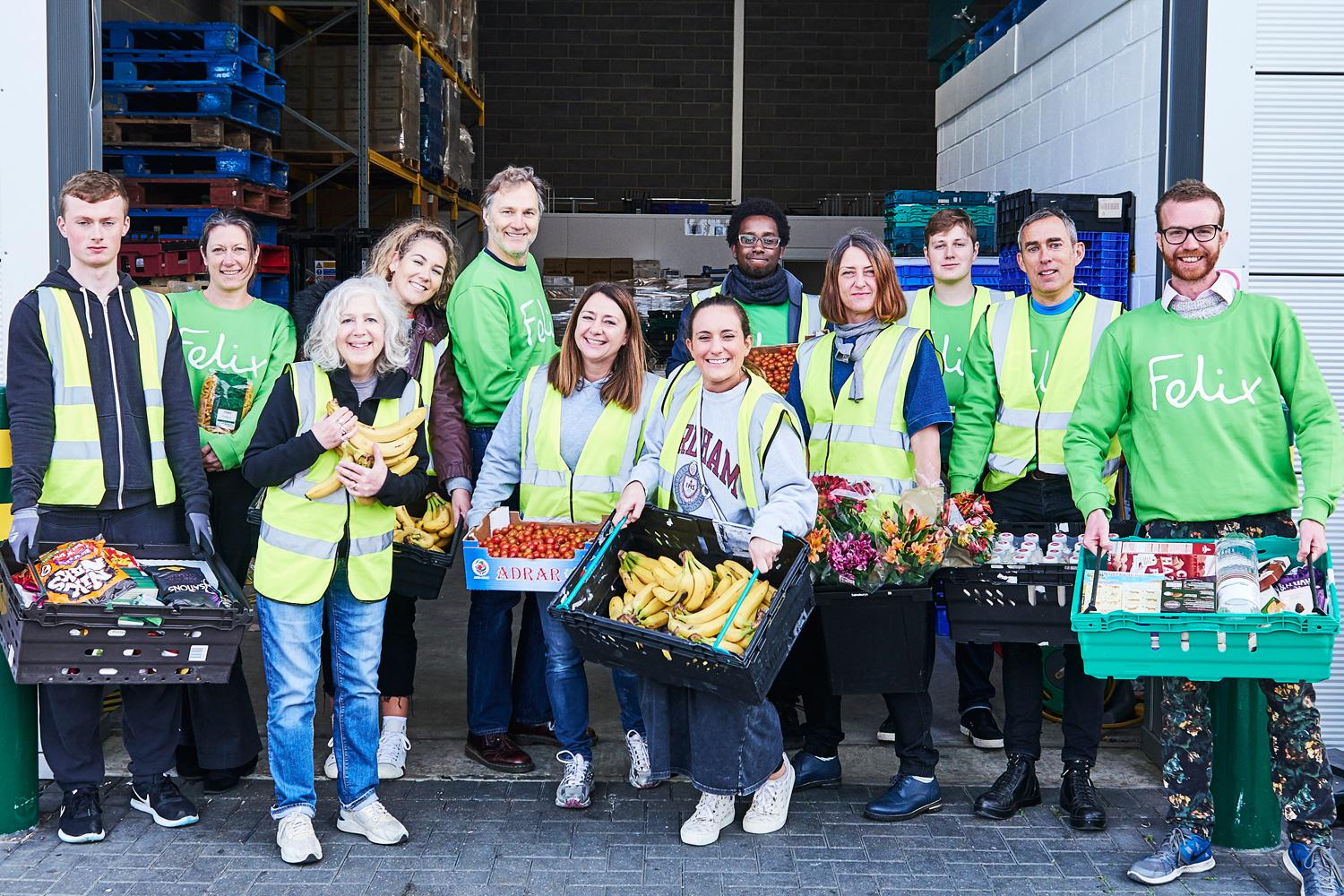 Image: Working in conjunction with Bidfood, Brakes have delivered over one million weekly care packages to those in the vulnerable shielding community across the UK since lockdown began.
In common with the rest of the foodservice industry, the unpredictability and speed of the lockdown created challenges for foodservice wholesaler Brakes in fewer customers, increased waste, and a rapid need to control costs. However, with an offer spanning catering and cleaning supplies as well as fresh, dry, and frozen produce, the impact was felt differently across the business. "At a category level, we've seen an incredible acceleration in non-food interest", says Chris Boyle, Public Sector Channel Head at Brakes Scotland. "There's been a surge in demand in healthcare and in our convenience business, Country Choice, as well as in hygiene products, and packaging to facilitate takeaway services."
To manage the uncertainty, Brakes sought a rapid and definitive response. "We prioritised activities that have a ready market," says Chris. "So, for example, we agreed listings with major supermarket and convenience chains like Sainsbury's, Iceland and Co-op, and you can see our Brakes brands sitting proudly alongside more typical grocery brands and own label products."
But, while it may have changed, the public sector foodservice market has by no means disappeared for Brakes. Indeed, the company has been at the forefront of one of the most high-profile initiatives of the crisis: the weekly care packages delivered to the highly vulnerable shielded community.
Joining forces to protect the vulnerable
Working in collaboration with Bidfood and the Scottish Government, a care box of food and essential products was created for delivery to those people who were shielding. Chris describes the speed with which the initiative was put together by the partners: "In nine days we planned, designed and operationalised the service. Across Great Britain we've now delivered more than a million of these boxes."
"It's been a truly humbling and uplifting experience," says Chris. "For many of the vulnerable this is the first person they have seen in weeks. The doorstep reaction can be very emotional as people are so relieved to be getting supplies. Our box pickers and packers and drivers are profoundly motivated and connected to this mission to help their local communities and serve those most in need."
At the same time, supply has continued to NHS sites, care homes, hub schools, and the new Nightingale hospitals. "The mix has changed," says Chris. "With hospitals, where you might have fewer visitors, there's increased demand from patients and staff. We've also been supporting staff with products to use at home, which helps with convenience and to limit the need to visit supermarkets."
"We've flipped our business model on its head"
As the hospitality sector closed its doors and out of home demand collapsed, the surge to supermarkets created well-publicised problems of availability. Many of the challenges facing retail – such as shortages of rice, pasta and canned products – were felt across the entire foodservice industry. But Chris says that, in general, the situation has stabilised since the beginning of the crisis. "The speed of the change in mix to more retail-sized products initially created some issues, but these were short term. At Brakes we have great relationships with our suppliers and were able to source what we needed."
Chris describes the almost overnight change from a B2B business model to B2C in order to access a new market as "highly stimulating" for Brakes. The company has launched a range of consumer services, with Call & Collect and Click & Deliver now offered from many depots. The crisis has demanded swift action, as Chris acknowledges. "It's amazing how many foodservice wholesalers have adapted their thinking so quickly, and needs must. I applaud not only Brakes' business, but also the many other foodservice wholesalers who have taken days or even hours to launch services that might have otherwise have taken weeks or months."
Resilient supply chains for the future
For many individuals, the experience of empty supermarket shelves during lockdown has prompted them to give greater consideration to how their food gets from field to fork. For Chris, a modern, efficient supply chain is one that can adapt to multiple deployments and purposes. He's confident that Brakes' systems will stand the company in good stead as lockdowns begin to ease. "As a business, we are planning for various scenarios. We're confident that working with government and our trade associations, we will be able to help the hospitality sector manage an end to the lockdown."
For now, the biggest challenge is uncertainty. Much will depend on how consumers react to the end of lockdown – when it comes. Chris speculates: "It may be that operators move towards frozen product to avoid waste, while demand is uncertain or limit menus for the same reason. But we are discussing the options with customers and will continue to do this over the coming weeks so that we can support them when business returns."
"It will be challenging for everyone," says Chris. "But this experience should remind the whole food and drink industry how creative and resilient wholesalers can be."