Coronavirus: JM Breckenridge sees the benefit of local supply chains in Argyll and Bute
Coronavirus: JM Breckenridge sees the benefit of local supply chains in Argyll and Bute
"We've tr
ied
 

to use other local businesses as much as we can to help them out too. We've been doing our best to keep it as local as possible."
Family-run wholesale grocery supplier JM Breckenridge is one of the key suppliers supporting Argyll and Bute Council's food hubs during the coronavirus crisis.
The business has supplied fresh ingredients, including potatoes, 

milk, cheese, butter, tomatoes, peppers and onions, for the Council's food parcels. They also provided logistical support, moving parcels between food hubs to make sure food got where it needed to go. 

JM Breckenridge were affected by supply chain issues in the early stages of the lockdown, but were supported by their own suppliers to deliver their orders. 
Local supply chains have been key during lockdown, with JM Breckenridge seeking local and Scottish suppliers wherever possible.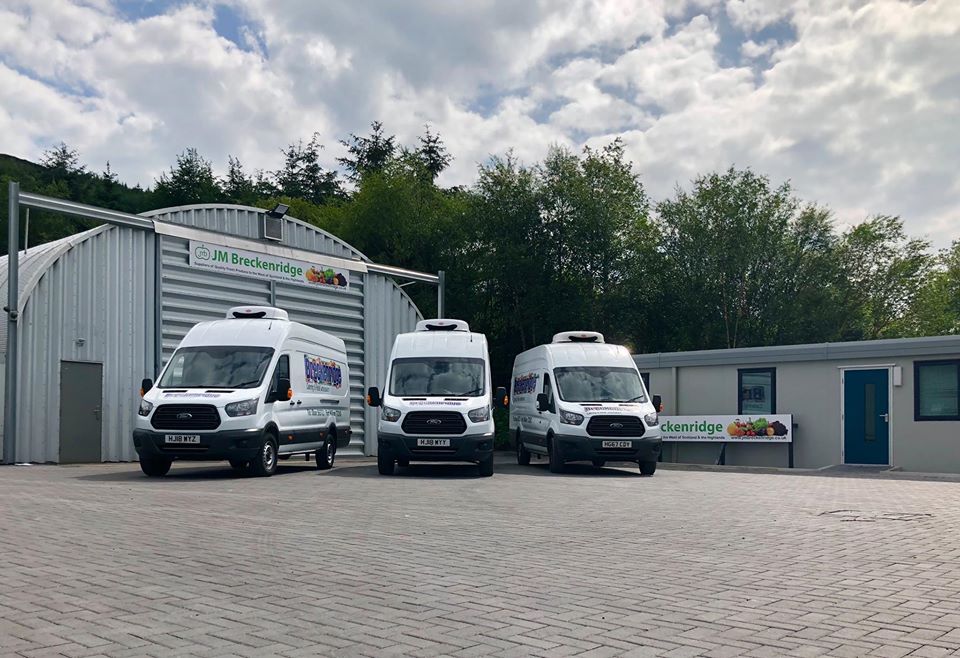 Photo: JM Breckenridge have been supplying fresh food for Argyll and Bute Council's food parcels throughout the coronavirus lockdown. CREDIT: JM Breckenridge.
JM Breckenridge is a family-run wholesale grocery supplier in Oban, Argyll and Bute. Like food suppliers across the UK, their business has been hugely affected by the coronavirus crisis. The company usually supplies to schools, hotels and restaurants. When the coronavirus lockdown began in March, 75 to 80 percent of Breckenridge's business disappeared overnight. But, when Argyll and Bute Council's food hubs sprang into action, the team at Breckenridge joined the project to supply produce and to get food to those who most needed it across the region.
"The food hub set up is a welcome bonus," says Scott McDonald, Partner at JM Breckenridge. "It's good for the people receiving the food, and it's generating sales, which is good for us, too. We've still been able to supply a few shops with produce, but the food hubs were a bit of a lifeline.
"We've got 20 staff and 20 vans, so we're a big company. But it's easier for us to adapt than it has been for much bigger companies. We have a smaller management team to make decisions; we just had to go for it very quickly."
Supplying local food hubs
Argyll and Bute Council designated food hubs across the region, where volunteers make up and distribute chilled and ambient food parcels with products sourced primarily from local suppliers. "We've been supplying potatoes, milk, cheese, butter, tomatoes, peppers and onions," says Scott. "It seems to be helping a lot of people and keeping people safe, particularly those who can't get out to the shops. Our main contribution has been supplying the essentials, and we also helped a bit with moving the parcels between hubs at the start."
Scott says the team at Breckenridge works with the Council to add some variety to what they're supplying. "We usually have a conversation to see what's fresh and seasonal," he says. "We started off doing cauliflower and cabbage. Now we're going into Summer, we're putting in more salad. We've been following seasonality. It keeps people going because it's not easy for them, stuck in the house and not able to go to the shops. In Argyll, they're getting lots of lovely fresh produce. One week, we supplied Scottish strawberries from Leadketty Farm in Perthshire. We did a wee tub of Graham's family dairy double cream with it. There were 3,000 packs and everyone got a punnet of strawberries and a tub of cream. The Council shared some feedback from someone who received it. This woman had lost her husband the week before and her neighbour came down and they had strawberries and cream together in the garden."
Supporting the food hubs in Argyll & Bute meant that Breckenridge reduced weekly deliveries from 50 to just two. But with those two involving bulk delivery of separate goods for the ambient and chilled parcels, it has been challenging to organise. "The hard part for us is organising the logistics of getting 2,000 jugs of milk, 2,000 packets of butter and 100 bags of onion on different vans and to the right places. We had to furlough most of our staff at the start of lockdown, but we've been able to bring some people back to work to get involved in this process. So it's supporting our employees as well. We're all based in Argyll so it's a good thing for the local economy and community."
Sourcing local produce
The food supply chain issues that were evident across the country in the early days of the lockdown affected Breckenridge, too. "It was a wee bit sketchy, because business dropped, but the supply chain wasn't there, either. But our suppliers worked with us to make up the orders that we had. It wasn't easy for them either. We couldn't have kept going without James Mackie Wholesale and Henderson Wholesale in particular. But we got there – it's starting to settle. It's getting a bit easier now, especially with more UK and Scottish grown produce available. Our own suppliers have been great; they didn't close, they kept going to keep us supplied with food.
"We've tried to use other local businesses as much as we can to help them out too. We've been doing our best to keep it as local as possible. We've been getting eggs from a supplier in Glasgow, who's sourcing them from Scottish farms. We get turnips and carrots from the east coast of Scotland. Maybe 50–60 percent of the produce is coming from Scottish based suppliers. We try our best to keep it as Scottish as we can."
As the team at Breckenridge begin to look to the future, Scott says he anticipates continuing to supply the food hubs until schools reopen. "It's certainly helped us through the months when we were without our normal business," he says. "It's brought some normality to our business while all the hotels and restaurants were closed." But he adds that the main worries for the business are how long government support will last, and how the local economy will adjust to reduced tourism: "Adapting is going to be the big thing. We just need to keep going the best we can and hopefully go back to some normality. We'll be supplying the schools again when they go back. But we're just aiming to look long term. Things will come back; it's just a matter of when. Hopefully by next summer we'll be back on our feet."
Related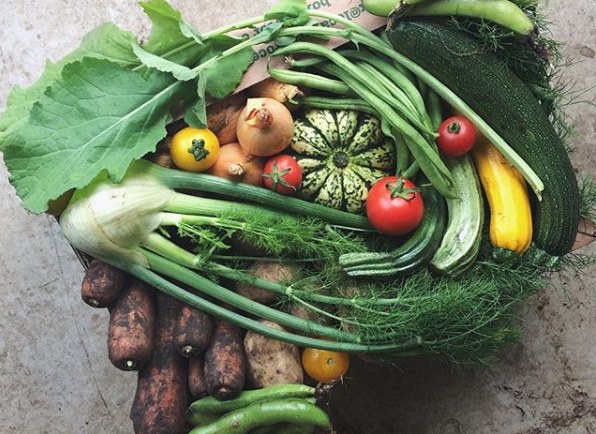 Coronavirus: how Argyll and Bute Council's focus on fresh and local food kept communities fed
Read more