Coronavirus: how local supply chains are getting food onto plates on Arran

Coronavirus: how local supply chains are getting food onto plates on Arran
"People have seen empty shelves for the first time in modern history."
Woodside Farm, on the Isle of Arran, was founded by Andy and Jenny Macdonald, with the aim of establishing a diverse local food network on the island. 
The coronavirus crisis meant they couldn't supply to their usual customer base. It was a challenging time, but, thanks to funding from Highland and Islands Enterprise, they were able to provide food to the local foodbank. 
Jenny and Andy aren't surprised that the crisis highlighted food supply chain issues. It's something they've been doing education work around for a long time.
As society takes a closer look at what needs to change in our supply chains, Jenny and Andy can get back to the heart of why they do what they do: "get as many vegetables into the ground as we can to keep people fed."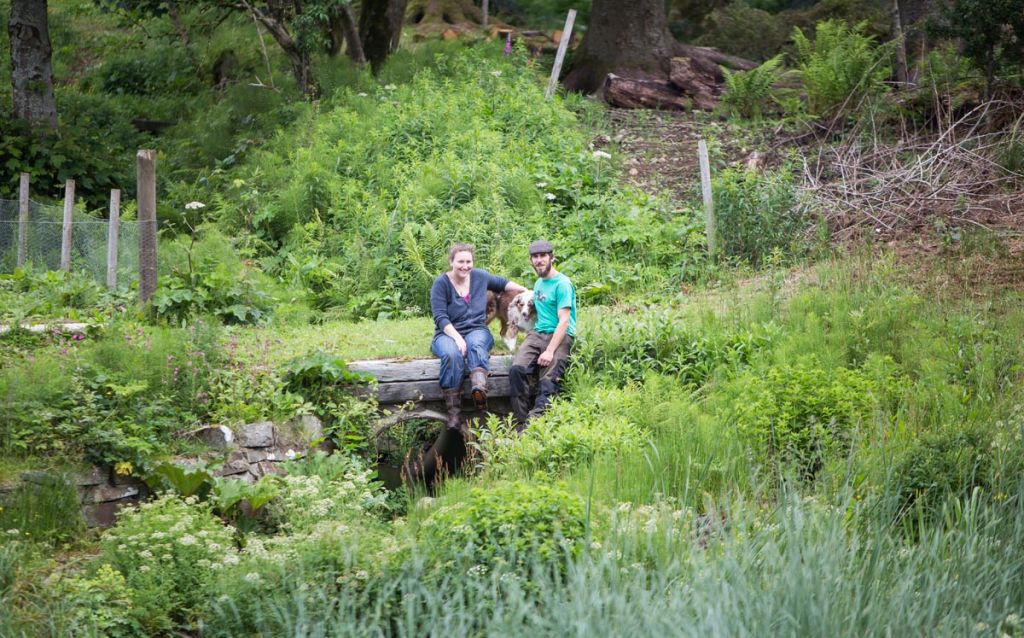 Photo: Andy and Jenny Macdonald founded and run Woodside Farm on the Isle of Arran. CREDIT: Woodside Farm.
Woodside Farm, on the Isle of Arran, was founded and is run by Andy and Jenny Macdonald. Their aim is to establish a diverse local food network on the island. They grow and supply produce using organic growing techniques, permaculture design principles and regenerative agricultural practices. They supply North Ayrshire Council, with some of their produce going into Food for Life Served Here certified school meals.  
Like everyone across the UK, they were hugely affected by the coronavirus lockdown. They lost big clients overnight, while rapidly shifting focus to home schooling their two children during their traditionally busiest season.
Adjusting to lockdown
"Lockdown happened at the worst time of year for us," says Jenny. "We'd usually be supplying lots of veg to the schools at this time of year, and we supply eggs all year round. We're still supplying the care home, but the schools are completely shut. It's the hungry gap and we had already sold all our over wintering crop. Because of how our cash flow works, if we don't get stuff in the ground now, we lose a whole year. We'd been looking for staff to help with cropping, but had to massively reassess."
As well as no possibility of staff recruitment, Jenny says their three amazing volunteers were unable to come to the farm during lockdown. Plus, when the schools closed, Jenny switched her focus away from growing to home schooling her two sons. Andy took more of a lead on the growing, and together, they decided to halt their usual veg box distribution to focus on cropping and growing, and community initiatives.
Supplying the community
"After a ropey few weeks, we're going at a bigger speed than we ever were before. We're not making very much money but we will certainly be able to cover our income for this year. We decided to just grow what we can for the foodbank, cover our basic outgoings and restart next year. Then Highlands and Islands Enterprise heard about what we were doing and asked us to be an anchor organisation for the island, as part of the Supporting Communities Fund."
The £20m Supporting Communities Fund that Highland and Islands Enterprise launched aims to combat the economic impact of the coronavirus crisis. The goal is to channel support to where its most needed by funding community anchor organisations (CAO) that are already active in local service provision. Woodside Arran received funding to help them break ground on a new section of the farm and to set up tunnels on the land. "We'll be doing our best this year to grow as much as we can for the people on the island who have lost their jobs," says Jenny.
As a CAO, Woodside Arran is working alongside the Lochrander Community Centre to donate a large amount of the food to the foodbank at the south end of the island. "We want it to be empowering; you can go and pick what you want and if you can't afford to put anything into the pot this week then don't worry about it, you can maybe do it next week. Foodbanks are predominantly non-perishable, but people need good, fresh food as well; salad, beans, peas and carrots. This system will help with that."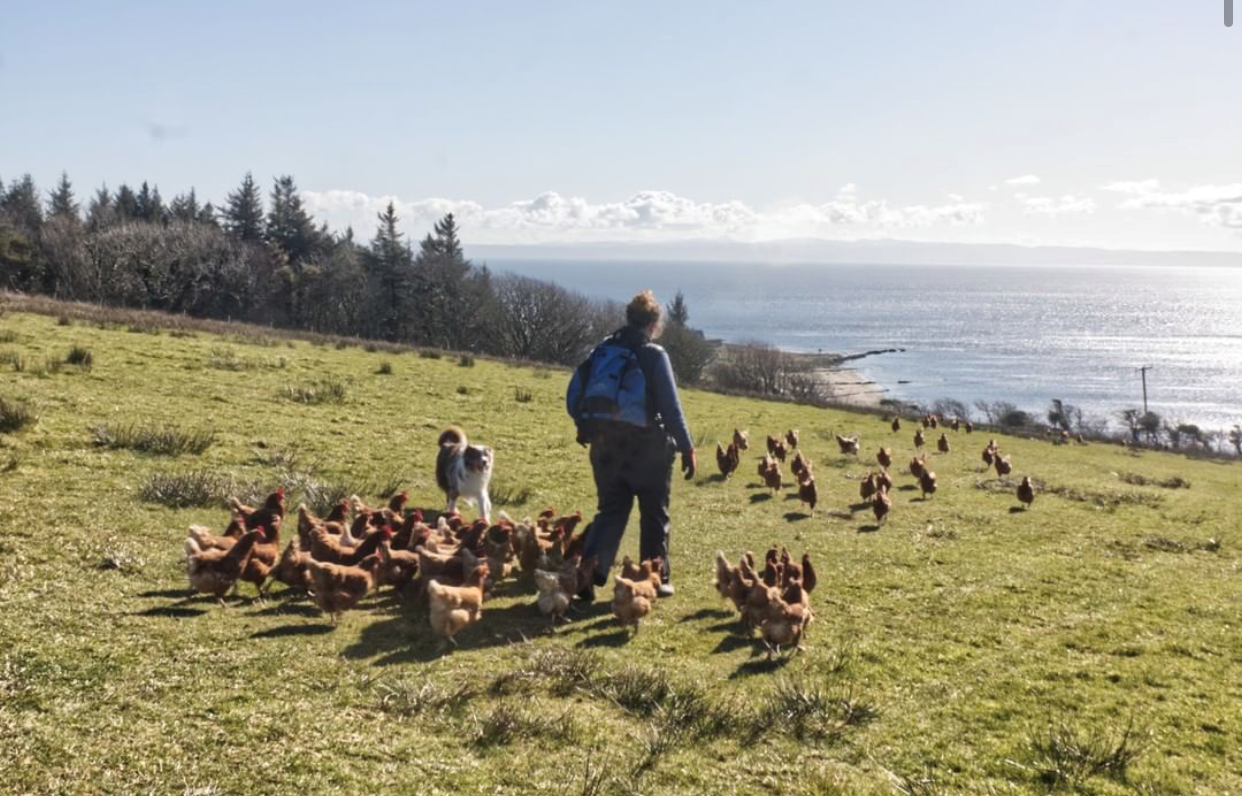 Photo: Jenny says people are beginning to realise that there's work to do on making food supply chains more resilient. CREDIT: Woodside Farm.
Supply chain education
Educating people about the value and provenance of good food is nothing new at Woodside Arran; Jenny and the team have been doing this work since long before the coronavirus crisis began. For them, the conversation about food supply chains in the UK is long overdue. "People have seen empty shelves for the first time in modern history," says Jenny. "They're beginning to realise that there needs to be more of a backup to supply. We've been shouting from the rooftops for the last four years about this. And now people are starting to understand. It's a bit of a weight off our shoulders! Now there's more education around this use, we can focus on growing food and getting it to people who need it."
As attention turns to life beyond lockdown, Jenny reflects on the effect of the Coronavirus crisis at Woodside Arran. "It has just really made us strip back to who we are and why we do what we do," she says. "I think so many people are going to want to get 'back to normal' now lockdown is over, but that's just not my mentality. My previous career was in mental health, which is all about trying to find a bigger lesson in a trauma or a crisis. That's what we've been trying to do during lockdown. I'd like to carry forward some of the positive changes we've made.
"Over the summer, we'll supply the food bank, and we'll have plenty of produce to sell to schools when they go back. But the crisis has certainly reminded us of exactly why we do what do: get as many vegetables in the ground as we can to keep people fed."