Coronavirus: public sector supply still key for Campbell Brothers

Coronavirus: Public sector supply still key for Campbell Brothers
"At this moment in time, everything is important. It's good for them and it's good for us and it's good for the people that are eating."
Lockdown has reduced Campbell Brothers' public sector demand to between 30-40% of normal levels. But as the crisis stabilises, some local authorities are getting back in touch.
The business is supplying councils including North Ayrshire and Scottish Borders with fresh meat and produce for their food packages.
To plug the gap, the company has set up a brand new home delivery mechanism through their website, making over 10,000 deliveries in the first seven weeks of lockdown.
The pandemic has also prompted them to explore routes to market that they might not otherwise have considered; building new relationships that will outlast the crisis.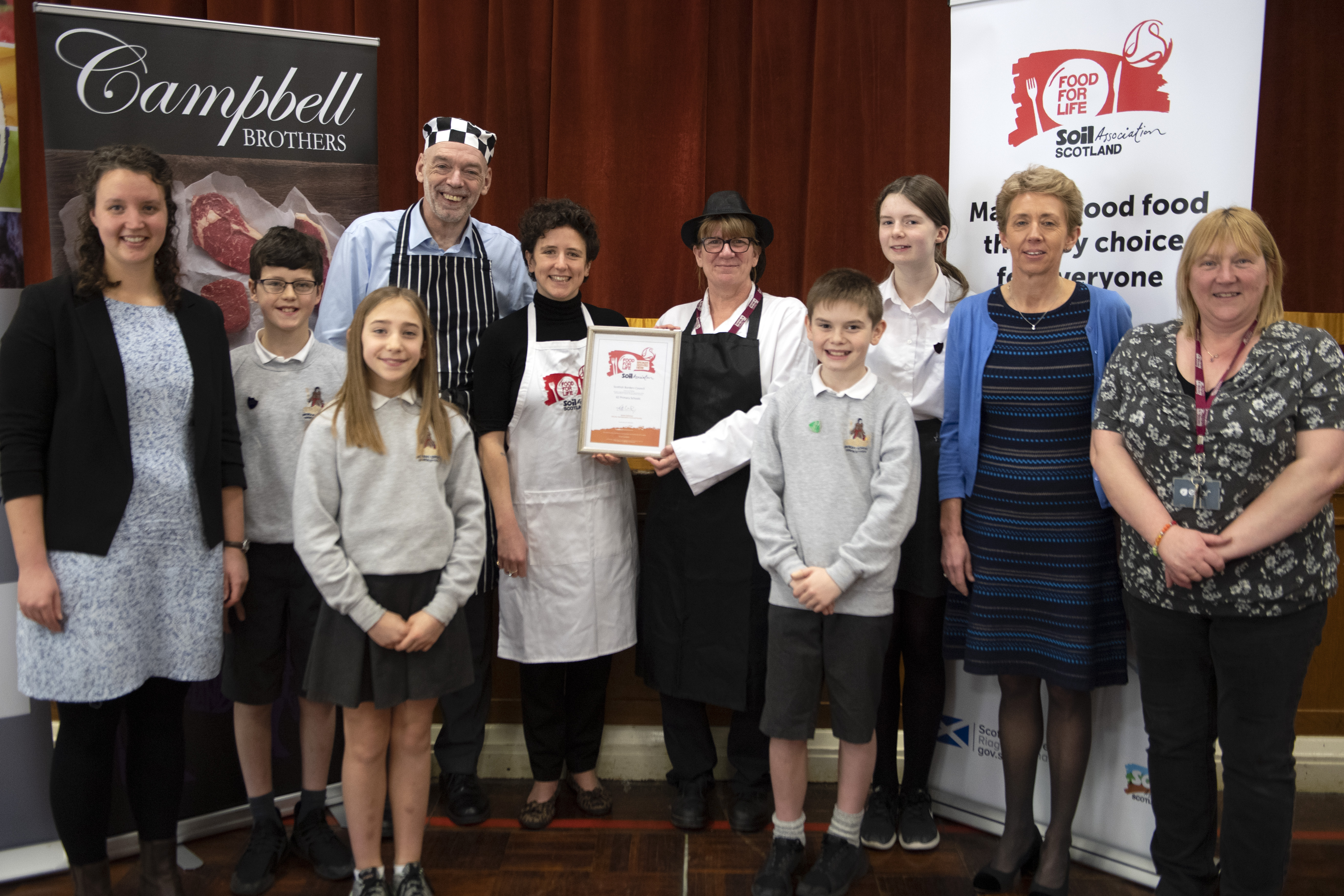 Image: Campbell Brothers supply fresh meat to several local authorities, including Scottish Borders, who achieved the Food for Life Served Here award in March 2020. The Council has recently re-commenced ordering produce from Campbell Brothers for their community food packages.
Before the Covid-19 crisis took told in Scotland, Campbell Brothers was on track to be a £30 million business by the end of the financial year. Neil McCole, Sales Director at the Bonnyrigg-based specialist meat, seafood and produce supplier, describes an operation which has "really reinvented" itself over recent years to swing firmly behind deeply held credentials of quality, consistency, customer service, and environmental sustainability.
Everything was going well – but as suppliers to the public sector and professional kitchens, the closure of schools, hotels, and restaurants meant that their progress was "decimated overnight", as Neil explains. The business had to pivot quickly, supplementing what public sector supply remained with brand new channels for direct selling, and exploring opportunities they might not otherwise have considered.
Maintaining supply to Scotland's local authorities
Supplying high quality fresh meat to Scotland's schools has always been a major arm of the Campbell Brothers business. When schools across the country closed their doors on 20th March, most of that demand evaporated. Neil estimates that "public sector supply as a proportion of our business has more than halved. We're probably looking at trading at between 30 and 40 percent of the normal level overall when it comes to the councils."
But with hub schools still operating, and some councils preparing care packages for vulnerable residents, public sector demand for fresh meat has not entirely vanished. As Neil points out "it depends on the vision of the council. Some are taking different approaches.
"What they've done in North Ayrshire has just been incredible. They've kept it going outwith the schools with care packs, home deliveries – and they've supported us by still ordering product, as much as they can. In monetary terms, the value of that estate is probably more than what it would have been if the schools were open. And it's actually a bit easier for us because it's a one drop shop as opposed to lots and lots of schools in different areas."
In some cases, supply has stopped and then re-started. As councils get to grips with the new measures, some local authorities are getting back in touch. "We've got over 500 produce boxes made up for Scottish Borders for this week, and around the same for meat boxes. We were asked to plan four options for them on meat boxes – for an individual, and for small, medium, and large families. It brings challenges with the picking, but the council asked us for a solution and we've quickly found them one, and we're pleased to have done so."
"At this moment in time, everything is important. Anything we can bring in, it's good for them and it's good for us and it's good for the people that are eating. We're proud to supply all our local authority customers, and hopefully it's not too late for other areas to decide they're going to do something."
Pivoting to home delivery
But while some public sector business has continued, the scale of the fall in demand meant that the team at Campbell Brothers had to find new ways to plug the gap. That meant setting up a home delivery mechanism from scratch – and fast. "When the lockdown started, we'd never done a home delivery in our lives", says Neil. "Seven weeks later, we've done about 10,000."
The mission was to put together a box that represented "more than value for money" and containing as much local produce as possible, to be delivered safely to the door. They started local, prioritising people in their immediate community. "We started on our own doorstep in Bonnyrigg and the Midlothian area, which made sense. From there we moved into Edinburgh, then the Lothians, and now we're even further afield into Fife and St Andrews, and across to Glasgow and into South and North Lanarkshire."
Initial teething issues had to be quickly addressed. "When the first wave of restrictions came out, we were overwhelmed by the amount of people trying to contact us by phone; it wasn't sustainable given we had to put some staff on furlough. So we set up a brand new click and order website, which saves people having to phone up. Now that people can order online, they don't need to worry about not being able to get through, and our staff are freed up to deal with orders."
Neil is crystal clear about the importance of their new home delivery model. "Direct selling has kept the doors open. We need to keep the wheels turning at Campbell Brothers so we can keep those of our staff who are non-furloughed at the minute in a job, and keep us purchasing local produce."
But he has also found the expansion of their business model to include home delivery has brought an unexpected benefit – a much closer relationship with customers. "The feedback has been phenomenal. I personally got involved in the process and spoke to probably hundreds of different people that I've never spoken to in my life, and it was truly humbling."
Forging new relationships, trying new things
The suspension of normality has also brought some unexpected new avenues to explore. Neil was approached by itison – a Glasgow-based company whose business model selling experiences had also been decimated by the lockdown restrictions. They asked him whether Campbell Brothers would be interested in putting together an exclusive meat box for their website.
"Probably in days of old you might have got an email like that, but you'd be too busy to think about it, or wouldn't even have read it properly", says Neil. "But in these times, I thought 'do you know what, I'll give it a go.' And over the first weekend we sold 111 boxes. These guys are a Scottish company, and they've been so supportive, we've formed a good relationship there."
Looking to the future
Neil points out that Campbell Brothers is a business that's proud of its sustainability credentials and its support of local food producers. "We're still buying local – we're bringing in as much as we can from all the local producers and suppliers groups. I firmly believe it's important to support everybody as much as we can and pull together in times like these."
Looking to the post-pandemic future, he still "100 percent" anticipates that public sector supply will continue to be at the heart of the business. Although Scottish schools are not expected to return until August, he's hopeful that as the situation continues to stabilise, some councils may be back in touch sooner.
In the meantime, he is buoyed by the success of the new home delivery model. "I do believe that after all this is over, we'll have formed so many new alliances with people which will actually have helped us create a bit of a brand and a business around home deliveries and online. And I think that will carry on when shops and things have returned to normal."