Coronavirus: Campbells Prime Meat delivers for the NHS during lockdown

Coronavirus: Campbells Prime Meat delivers for the NHS during lockdown
"Increased online sales are a good thing that's happened for us"
Family-owned business Campbells Prime Meat Ltd saw 85% of their food service business disappear overnight as lockdown regulations came into force.
They have remained open through to crisis to supply their remaining customers, including their single biggest client: the NHS.
Meanwhile, direct sales through the company's website have soared to around 30% of pre-covid turnover.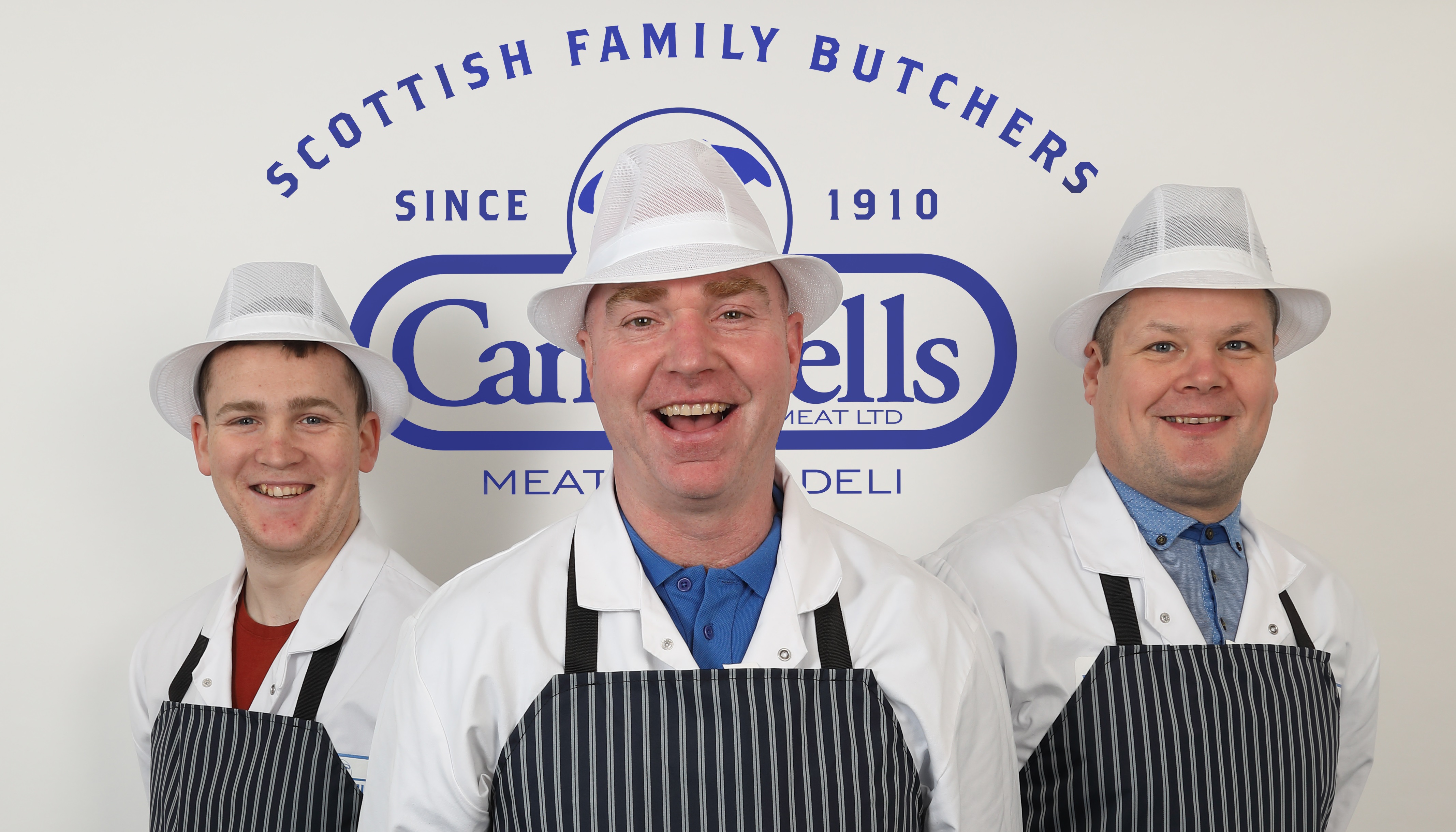 Image: the team at Campbells Prime Meat Ltd have seen direct sales through their website soar as a result of lockdown restrictions.
As the coronavirus crisis took hold in Scotland, closing schools, workplaces and restaurants, the team at Campbells Prime Meat Ltd saw 85 percent of their food service business disappear almost overnight. The family-owned butchers supplies produce across the country. With so many of their customers closed, they made the choice to stay open to supply their remaining customers. "We're doing as well as we can, given very difficult circumstances," says Managing Director Christopher Campbell.
Supplying Scotland's NHS
The business they have retained comes mostly from Campbell's single largest customer: the NHS. "We supply most of the NHS hospitals in Scotland with fresh meat and fresh fish," says Christopher. "We are offering a full service to the NHS and we are pleased to do so. We also supply several care homes. It's nice to able to have customers to service and not to have to shut the place down. And, when the lockdown does start to be lifted, it'll be easier to gear things up again because we've been open all the way through."
Christopher says the company is still supplying some local authority schools, but the numbers are low; around 20 percent of the pre-COVID supply. Deliveries go to hubs rather than individual schools, and the numbers of children in schools has been very low.
The fall in sales led to the company furloughing around half of its staff. Fewer staff on site made it easier to implement social distancing measures. "We have made quite a lot of changes," says Christopher. "For example, the butchers' and fishmongers' workstations in the production areas are now all two metres apart. We've added hand sanitisers at every door. We're a business that supplies food, so we are very aware of personal hygiene, we have lots of washing stations and PPE anyway. So, we've just had to adapt procedures that the staff were used to anyway."
Direct sales online have given the company a boost
While food service business has decreased, Christopher says direct sales business has grown significantly. Sales through the website are now equivalent to around 30 percent of the business' pre-COVID turnover.
"It's increased enormously since the lockdown started," says Christopher. "It peaked a few weeks ago when there was panic buying in the supermarkets. It's levelled off now but is still much increased compared with before the coronavirus crisis. We're doing between 300 and 600 home deliveries a day, five days a week."
Those direct sales are not just within Scotland. Christopher says they're delivering all over the UK, getting repeat custom, and seeing their home delivery sales overtake their food service, which includes the NHS. "We were there when people weren't able to get food from the supermarket or weren't comfortable going to the shops. We offer restaurant-quality meat and fish, which is better than you'd get at the supermarket. Increased online sales are a good thing that's happened for us."
As Scotland moves towards easing the lockdown, Christopher is looking ahead. While they continue to supply the NHS and their public sector customers, he says he's keen to see reopening again as soon as it's safe to do so. He also expects the trend for online direct sales of meat to continue. "There was a trend even before coronavirus for more business to be done online. I have no doubt that people will be buying more of their meat online on a consistent basis than they were before. I think the coronavirus outbreak has just accelerated that change."