What Is Organic?
What is organic food? 
The standards for organic food are laid down in European law so any food labelled as organic must meet strict rules. This means that organic food is fully traceable from farm to fork, so you can be sure of what you're eating. Unlike non-organic food production, which often relies on manufactured fertilisers and pesticides, organic food is produced with natural fertilisers from plants, less energy and respect for the animals that provide it.
Organic farming and food production is not easy and takes real commitment and attention to detail, and is backed up by rigorous, independent inspection and certification.
In the face of climate change, rising diet-related ill-health and widespread declines in our wildlife, the need to produce healthy food, cut greenhouse gas emissions has never been more important. There is no magic bullet to tackle the challenges that face us, but the collective actions we make every day are a simple but powerful form of direct action.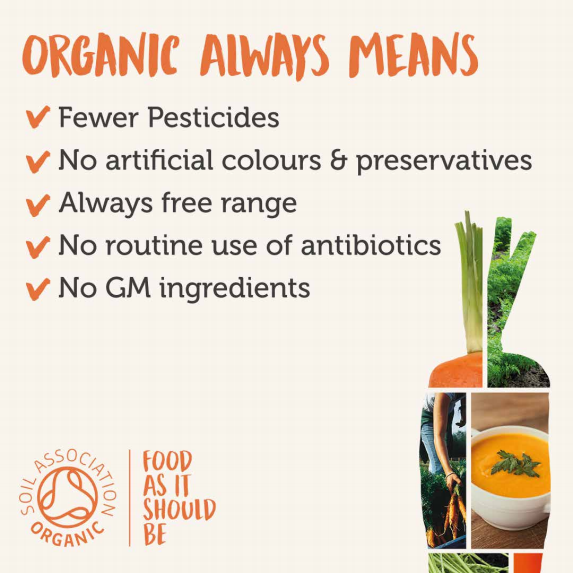 All organic farms and manufacturing companies are inspected at least once a year and the standards for organic food are laid down in European law. Getting organic certification isn't easy and when you buy an organic product you know what you're buying really is what it says on the tin. 
What are the benefits of organic?

Read more about what makes organic different and what some of the environmental and health benefits are here.

Find out more
Find out more about organic food, fashion and beauty products
How can I be sure what I'm eating is organic?

Wherever you see the Soil Association organic symbol you can be sure that the food you buy has been produced to the very highest standards.

Find out where to find, try and buy organic