Coronavirus: how one farmer is using direct selling to get organic meat to Scottish families

Coronavirus: how one farmer is using direct selling to get organic meat to Scottish families
Organic farmer Denise Walton shares how Peelham Farm successfully pivoted to online direct sales during the coronavirus crisis.
As Scotland went into lockdown in March, Denise Walton and the team at Peelham Farm in the Borders received an 'avalanche' of orders for meat products through their website
Denise says the farm went from being small-scale specialist artisan producers to key suppliers of food almost overnight and needed to change their systems and processes to deal with demand
Strict order deadlines and maintaining relationships with the abattoir and the couriers has been crucial
The team has changed the way they communicate with customers and increased their social media
The business has replaced all lost restaurant and farmers' market income with direct sales. Denise says the team at the farm have pulled together to make this possible
Denise advises producers to be clear about what they stand for and invest in customer care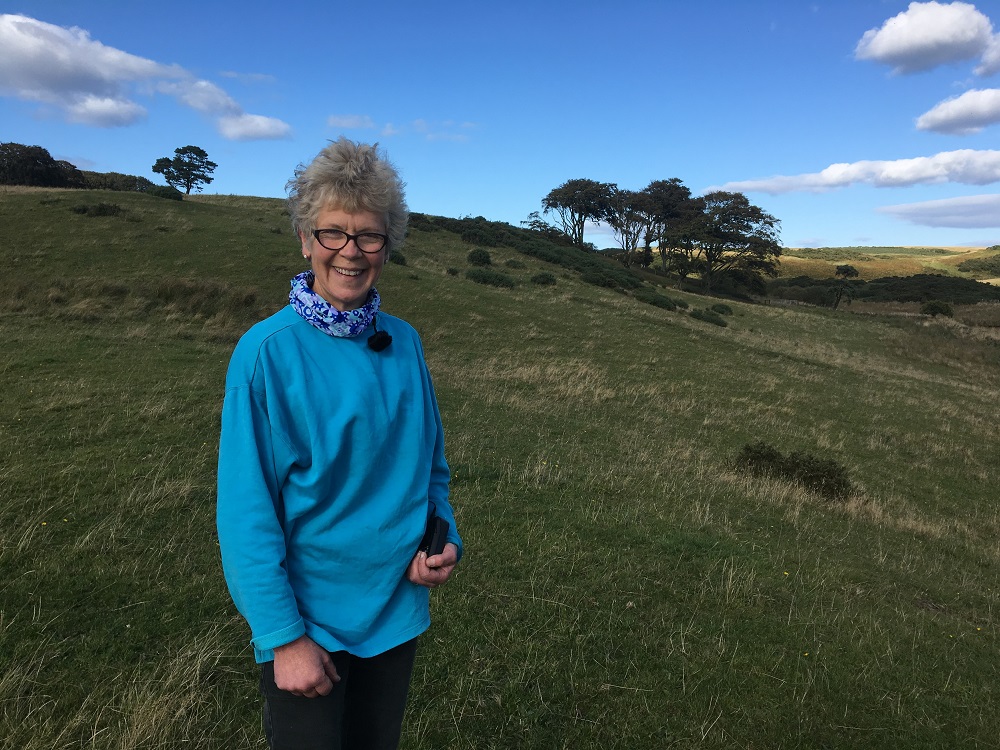 Picture: Denise Walton says the team at Peelham Farm were knocked sideways by the avalanche of online sales due to the coronavirus crisis. 
Denise Walton farms pigs and cattle organically at Peelham Farm in the Borders, where she has an on-site butchery and online meat shop. In March, as Scotland went into lockdown and restaurants and farmers markets closed, she received an "avalanche" of online orders, while operating with a reduced staff due to Covid-19. 
Before the UK lockdown was announced, Denise and the team at Peelham Farm were already transitioning more of their orders online. Farmers markets were still open, but Peelham had a system in place where customers could place their order online and then pick it up at the market, without having to hang around. So when the lockdown was instated, Peelham already had their direct selling systems up and running.
Even so, the increase in orders was a shock. "We were completely unprepared for the absolute avalanche of online sales," says Denise. "We thought it might be as much as we'd get at Christmas, but in the first two or three weeks it was three or four times that amount. We were just knocked sideways. After about the first week, we realised the scale of requirements. We moved from being small-scale specialist artisan producers who nurtured our customers carefully into our ethos, to being thrown onto the front line as key suppliers of food for people in lockdown who couldn't get access. Our whole attitude has had to change."
Healthy staff and resilient supply chains
Denise's first priorities were ensuring the health and safety of staff, and the resilience of the abattoir – butchery – courier supply chain. The on-site butchery has a small core team, two of whom needed to remain at home during the lockdown, so despite the increased orders, the team was reduced.
"Two of our staff have gone to long term isolation: one is a single mum so she will be back in the autumn. So effectively three to four times the online sales and a diminished staffing. We put two new staff members through the online elementary food hygiene course. They have been working seven days a week effectively. Our butchers have been fantastic, we have a brilliant person in the office, so we have a very good core team, but we have all been working incredibly hard, long days.
"We put in physical space in our butchery and office so staff could work safely and at a distance, but it does mean actual processing has been slower."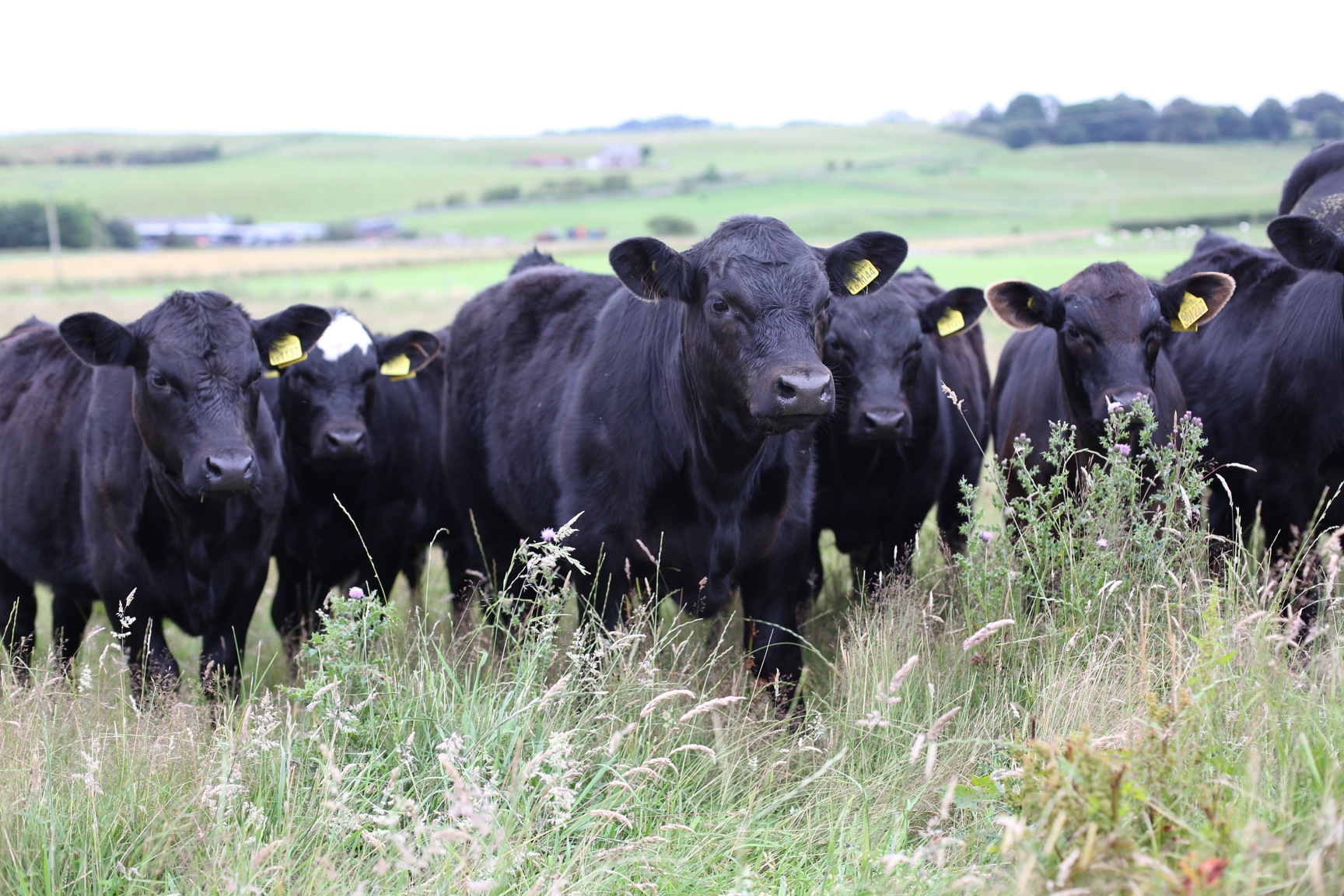 Picture: While the team have been busy meeting increased direct sales demand, Denise says the farm itself is their anchor, drumming gently to the seasonal beat.
And there was extra effort required to keep both the abattoirs and the couriers happy. "We needed to be sure the whole chain was functioning, keeping close tabs on the abattoir and our courier services, who've been our lifeline. That chain did become very strained; it's required a lot of communication, patience and flexibility. We've been able to keep the abattoir supplied and cash flow from the online sales meant we could keep the couriers happy."
This has meant strict order deadlines – "if your order's not in by Sunday, we don't process it until the following week" - and increased deliveries, with the Peelham van out on the road to cover Edinburgh deliveries every Friday.
"Because of the huge pressure on couriers we have had to allow for a longer delivery period, so we have to put more ice in, at increased cost. We didn't want to pass on that cost though, so we increased the minimum delivery and we subsidise our courier cost."
The quality of the packaging also became more important. "Rather than wholesale products going to restaurants and farmers markets, it's all going in a box," Denise says. "So, we have to really be on the ball in terms of ordering packaging. We use WoolCool from 3R Sustainable, so we had to check out it's industry testing under different temperature regimes. I've since been able to tell customers it actually performs better than polystyrene!"
Some products have become unsellable, however. "We handmake sausages so we get broken ones that we use to sell in packs at farmers' markets. But they don't look pretty enough to sell online, so we're now supplying two community food banks, one in Berwick and one in Edinburgh. That was a moral rather than commercial decision."
Consistent messaging supports direct sales
With the farm's website more important than ever to the business, functionality and messaging have become paramount. Denise recruited a family friend to develop the social media channels and drive more sales to the website. "We spend a lot of time dealing with customers, a lot of time on emails, those are longer days, but communication is absolutely key. We are spending a lot more time on social media: that has been very important because people use it to get hints as to where to buy and what to buy.
 "It's no longer a phone call to a chef in a restaurant and a chat about different cuts. It's no longer spending time at farmers markets, engaging with customers and getting direct feedback. It's all virtual, so it requires a different approach to communication. It's been quite a profound change."
That change in approach, combined with changing shopping habits during the lockdown, has served Peelham Farm well; Denise says online direct sales have more or less made up for lost restaurant and farmers' market sales – with the added benefit of immediate payment. What people have been buying has changed, too. 
"People are definitely ordering more minced and diced meat. People still order things like charcuterie, but not that much. Good old mince has really gone up. Also steaks and joints. In the early stages of the lockdown people where buying big meat boxes to fill their freezers, and then their second and third orders have been smaller boxes. Our retail clients have increased their demand, but their demand is sausages and burgers."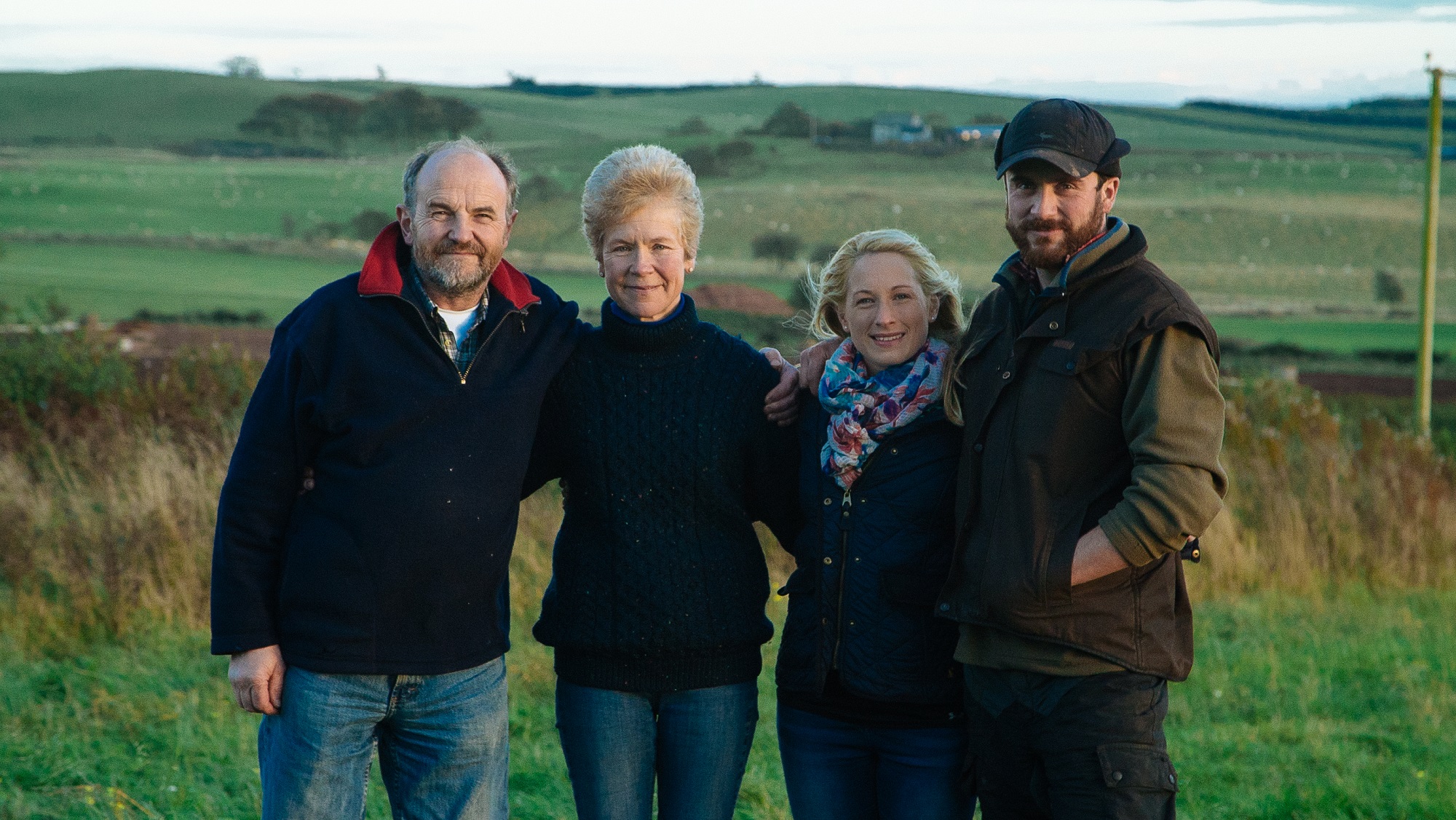 Picture: Peelham Farm is a family business. Denise says everyone has pulled together to respond to the coronavirus crisis.
What does the post-Covid future look like for Peelham's?
"I think it will take a while for restaurants to come back, maybe until Christmas, if they come back," says Denise. "People will still not be able to go out to eat and they will still want something nice to eat at home. There is that customer. There are other customers who don't want to go out until they are absolutely sure it is safe. These are the two customers areas that will continue to source from the likes of us.
"We have had an interesting pick up from Edinburgh of people who came to farmers' markets and we are now delivering to them direct, and I think they might stay.
"Post-Covid we plan to keep our increased delivery options, and our strict order deadline. We had been planning to increase our online sales anyway, and this has made things move very quickly in the right direction.
"To others thinking about moving to direct sales I'd say: be clear about what you stand for. It adds to your unique selling point, why people should buy with you and not a supermarket. Clear, consistent messages are important. And customer care, especially online, is very, very important."
Denise points out that Peelham Farm is a family business with a focus on environmental impact. She's been careful not to lose the farm's ethos even as production has ramped up to meet demand. She says: "Climate change hasn't gone away and our environmental impact hasn't gone away, but hopefully we'll all have taken a positive from COVID-19 in terms of how we manage our beautiful planet."