James Skevington - Lower Washborne Farm
Getting the Golden Goose
James Skevington has been farming at Lower Washbourne farm since 1964 when his late father made the move from Bedfordshire to Totnes. In 1995 he joined the Riverford cooperative of South Devon Organic Producers and converted to organic.
For James, the decision to keep organic geese meant much more than free-range - it also provides assurances to his customers that his geese won't be fed on GM feed, given routine antibiotics, or kept in large flocks.
Read on to find out more about what goes on behind the scenes at Lower Washbourne farm.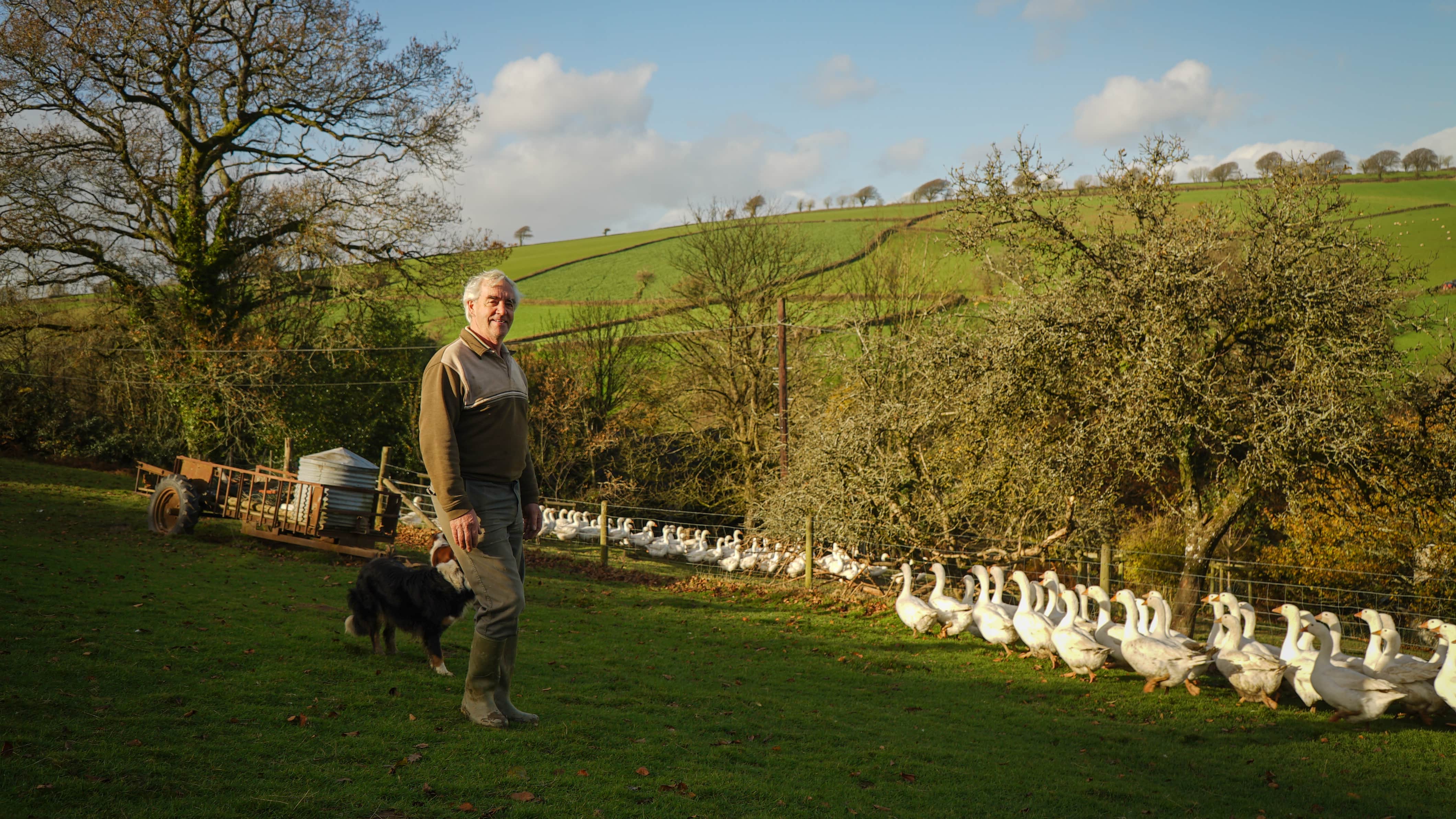 Tell us what looking after your geese entails...
Once hatched, the geese grow enormously quickly - so after 10 days I let them out into a covered yard, where I have installed a few strategically placed heat lamps to keep them warm and comfortable at night.
We keep them in the yard until they are two months old, then they start going out by day. At first they're looking up at the sky all the time because they're aware of predators, but after a while, and as they get bigger, they become more relaxed. Normally, once they get out to the grazing stage, I only see them twice a day – taking them out in the morning and leading them back at night with the help of my faithful collie.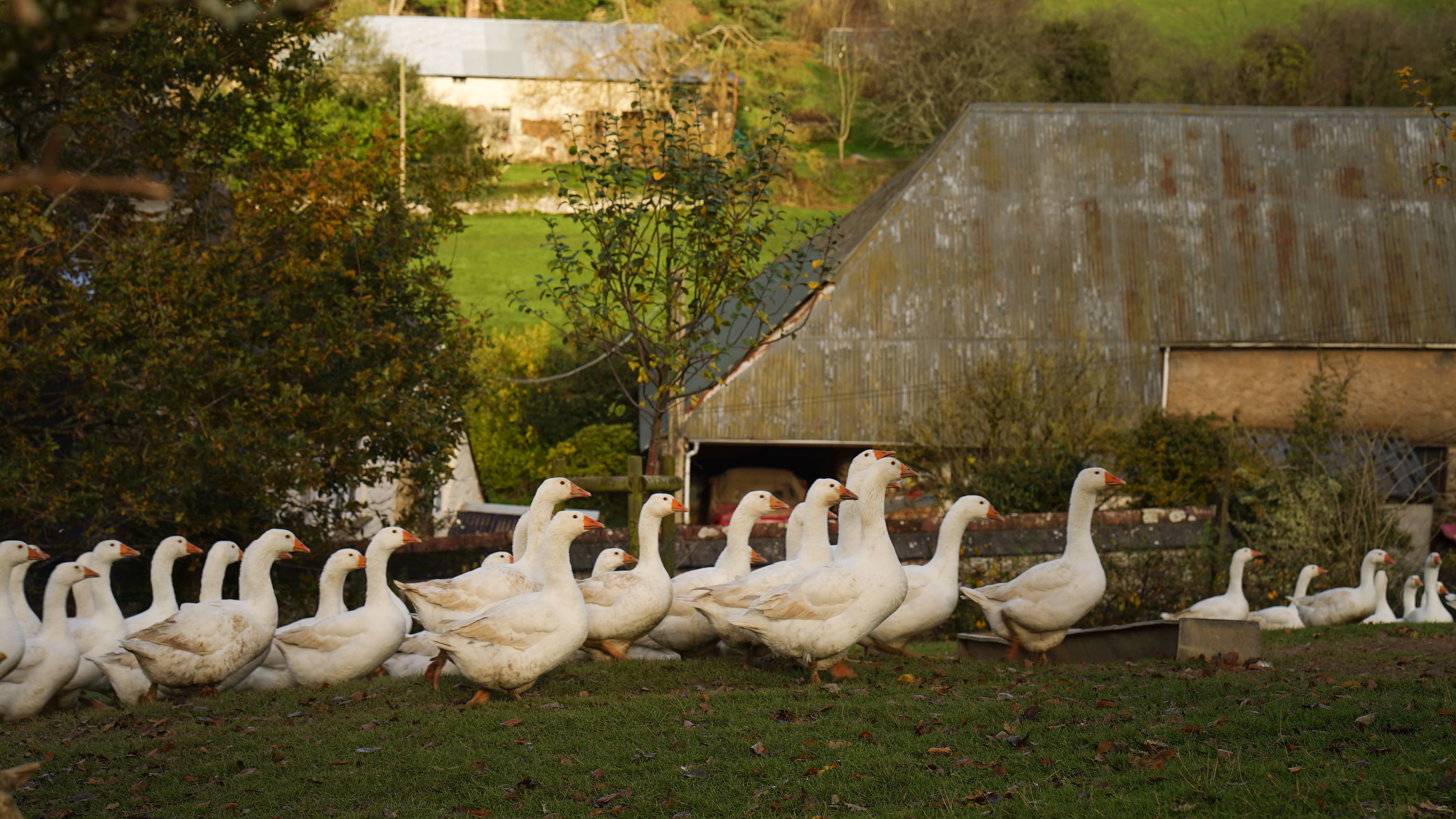 We've noticed that you're geese are under tree cover, why is this important?
Trees are great for the geese as they get to eat all the apples. They love it, and when they hear a 'thud doink' they all go running off to find the apple. Being outside, among the trees the apples stop them from becoming too aggressive. Instead a falling apple is a good distraction and gives them something fun to play with.
Why should you have a goose for Christmas?
It is something that is pretty unique, 99% of people aren't going to taste one at any other time of the year, but they're willing to push the boat out and buy something a bit special for their Christmas lunch.
Goose is a very rich product; the portion size is half of what you'd have with a Turkey, and the fat that's in the goose is all un-saturated. Personally, I always cook my goose on a trivet, and use the excess goose fat for roasting potatoes potatoes, that makes them really special.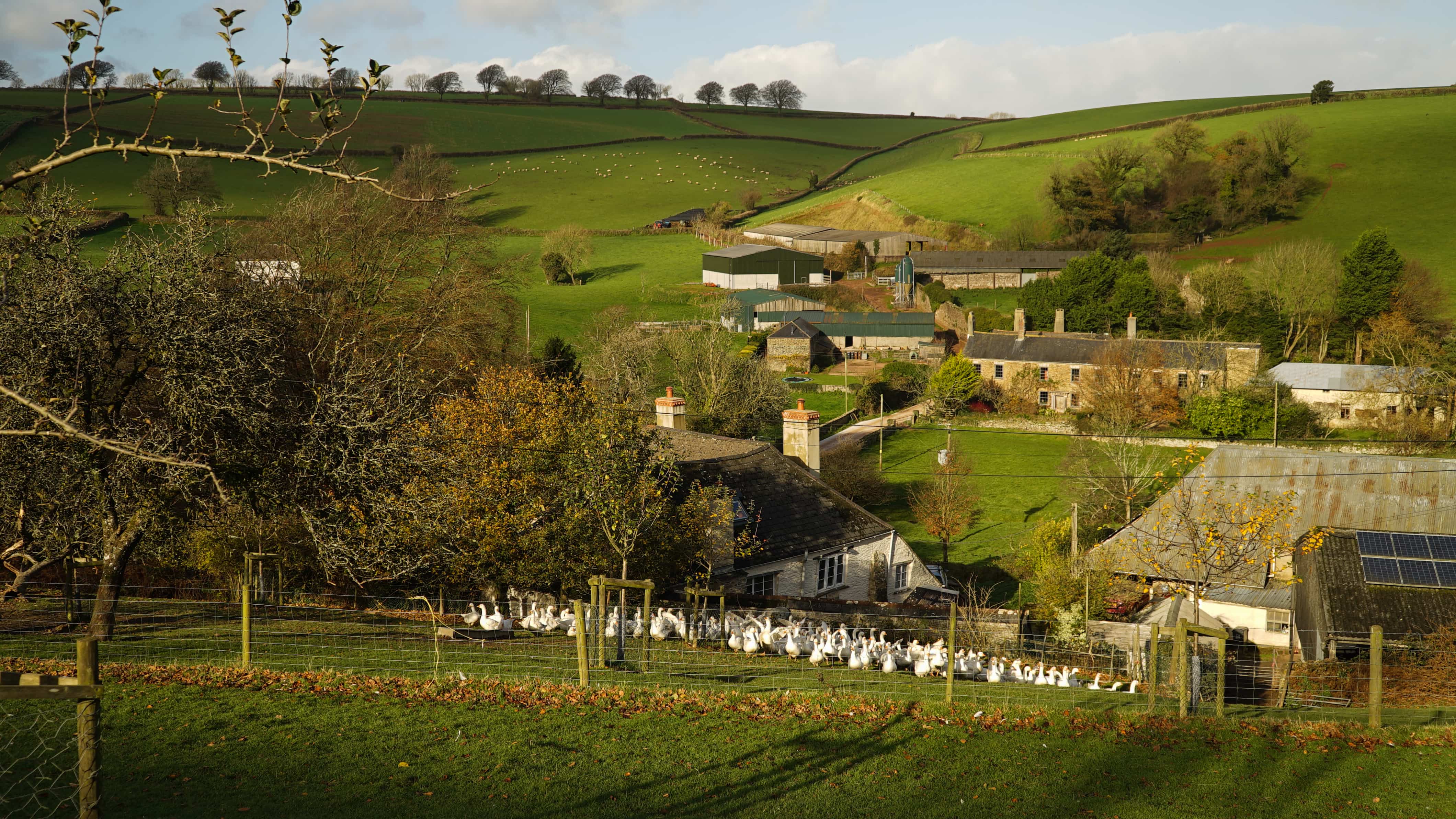 Join our online community this Christmas

If you're interested in learning more about our work in sustainable food, farming and forestry, sign up for our regular newsletter. You'll be first to hear about opportunities to get involved in our campaigning work, and we'll send you top tips for sustainable living

sign up today