Boost Your Wellbeing With Clem Balfour
The festive season is upon us! Although this time of year can feel magical and warming, the harsh winter weather, change in diet and the juggling of work, parties and Christmas shopping can often make us feel overwhelmed and lethargic. We spok to Clem Balfour, founder of Yoga Brunch Club, to hear her tips on how to maintain a healthy and happy sense of wellbeing over the festive period...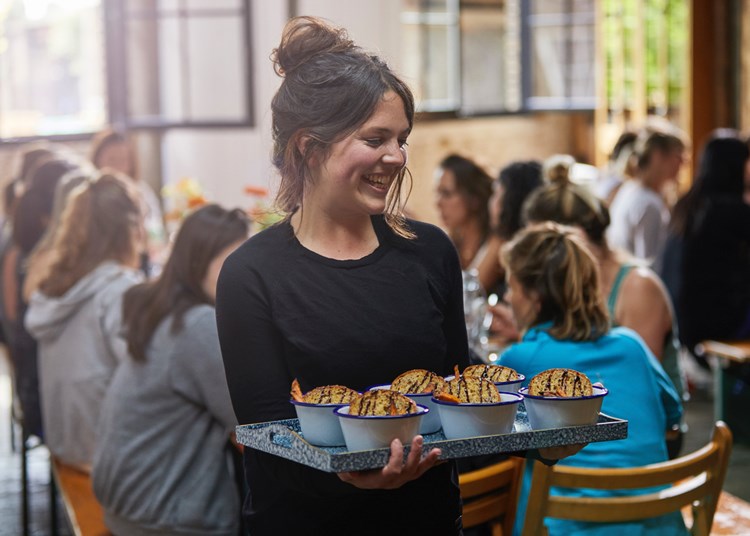 image: Phillip Suddick
It's the season of mulled wine, mince pies and jam-packed schedules of Christmas parties and late nights.  All too often when it comes to how to look after ourselves, that can go out the window, but it needn't be that way. This December I've put together a short guide on how to build in some time for you during the Christmas break.
After all, a happy body creates a happy mind, and I know how hard it can be when it's dark outside and the bed is much more inviting than getting outside and exercising in the winter months.
Before the January 'resolution' goals begin to surface, I've made a list of how build in some small changes that will genuinely make you feel better in the lead up to Christmas.

Here are a few tips for small changes that can make a big difference: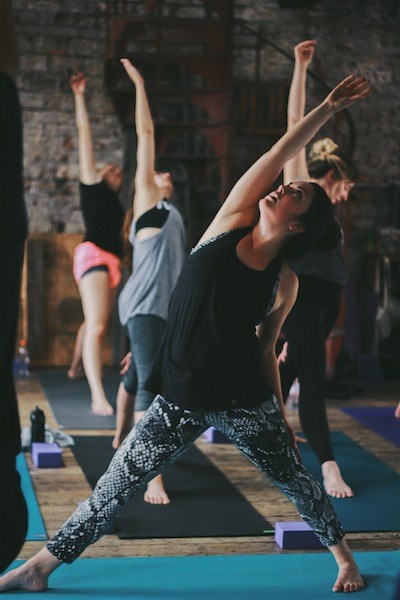 Image: Kasia Kiliszek
1 – Practice yoga. Get into the habit of fitting in 10 - 15 minutes of sun salutations to start your day, you don't have to fit a whole hour in each day. Yoga has so many benefits, from helping you sleep better, boosting your immune system and circulation and fighting food cravings.
You can follow some great online videos and podcasts, or join a local class or studio.  I run the Yoga Brunch Club which holds monthly events in London and Bristol, that bring people together for a morning of yoga and great food.  It's the perfect way to move your body, socialise with friends and try something new.

2 - Reset your diet in line with the season; so fruits and salads in spring and summer and heavier foods in winter. Many of us already eat this way by default to a certain degree. Responding to natural cravings allows the body to thrive in the growth periods and to enjoy rest in the slower months. Make the time to cook meals during the week, it doesn't have to be every night.  If you have leftovers these can be turned into packed lunches the next day.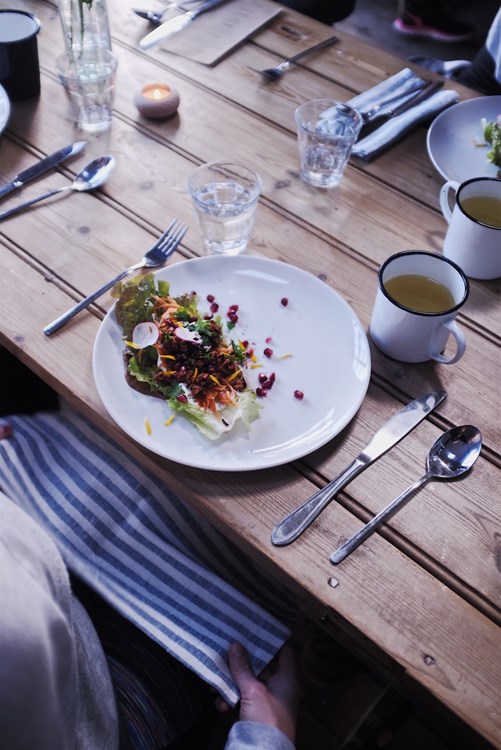 Image: Kasia Kiliszek
3 – Ensure variety in what you eat. It is easy to unthinkingly get into a cycle of having the same meals and ingredients. Consciously select new ingredients to create a healthy twist on a classic and get inspired - try pearl barley instead of rice, or more dark leafy vegetables like kale which boost magnesium, a known stress-reliever. Eat a mince pie, and have that glass of mulled wine just make sure you enjoy it with every mouthful, guilt is not allowed here.

4 - Try not to skip breakfast. You need that boost of energy in the morning, otherwise you will just snack or overeat later in the day to keep up your energy levels. If you're strapped for time in the mornings, prep the night before. Overnight oats make for a great grab-and-go breakfast – experiment with different fruit and seeds for an extra energy hit!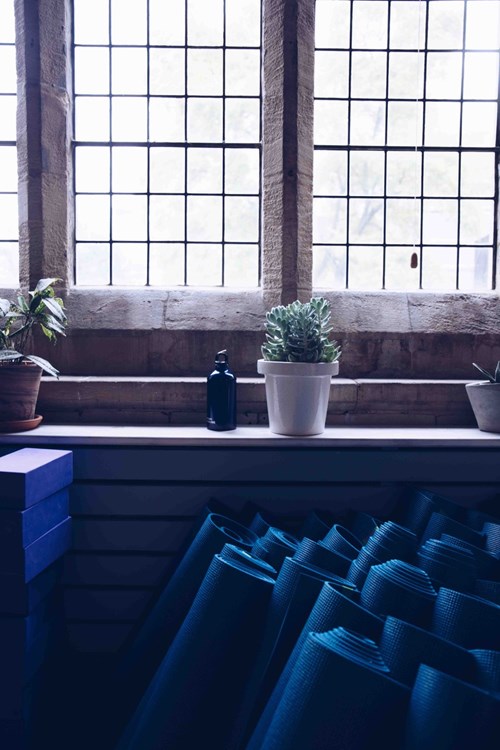 Image: Anna Jacobs
5 - Make time to breathe, a few deep breaths before eating helps reset the central nervous system, allowing us to eat more consciously. Regulating your breathing helps alleviate stress so you'll be less prone to emotional eating and making snap decisions when it comes to mealtimes.
Clem Balfour, Yoga teacher and founder of the Yoga Brunch Club, is on a mission to break down barriers and make yoga more accessible for everyone. Designed to give you the opportunity to pause, breathe, stretch, eat and connect with a new group of people who share similar interests, Clem's monthly events in London and Bristol combine a fun, energising yoga session with a three-course, sit-down feast in beautiful surroundings.
You can find more information on the events here, or treat someone you know who would love Yoga Brunch Club gift card for Christmas.