Falkirk Kitchen Farm
Bryde Marshall and Nathanael Dixon
How did you get started?
Bryde: Established in 2014, Falkland Kitchen Farm sits on a 5 acre plot nestled at the foot of the Lomond Hills. We specialise in growing vegetables and salads for local shops, restaurants and farmers markets. We also grow some unusual veg varieties for the more adventurous cooks.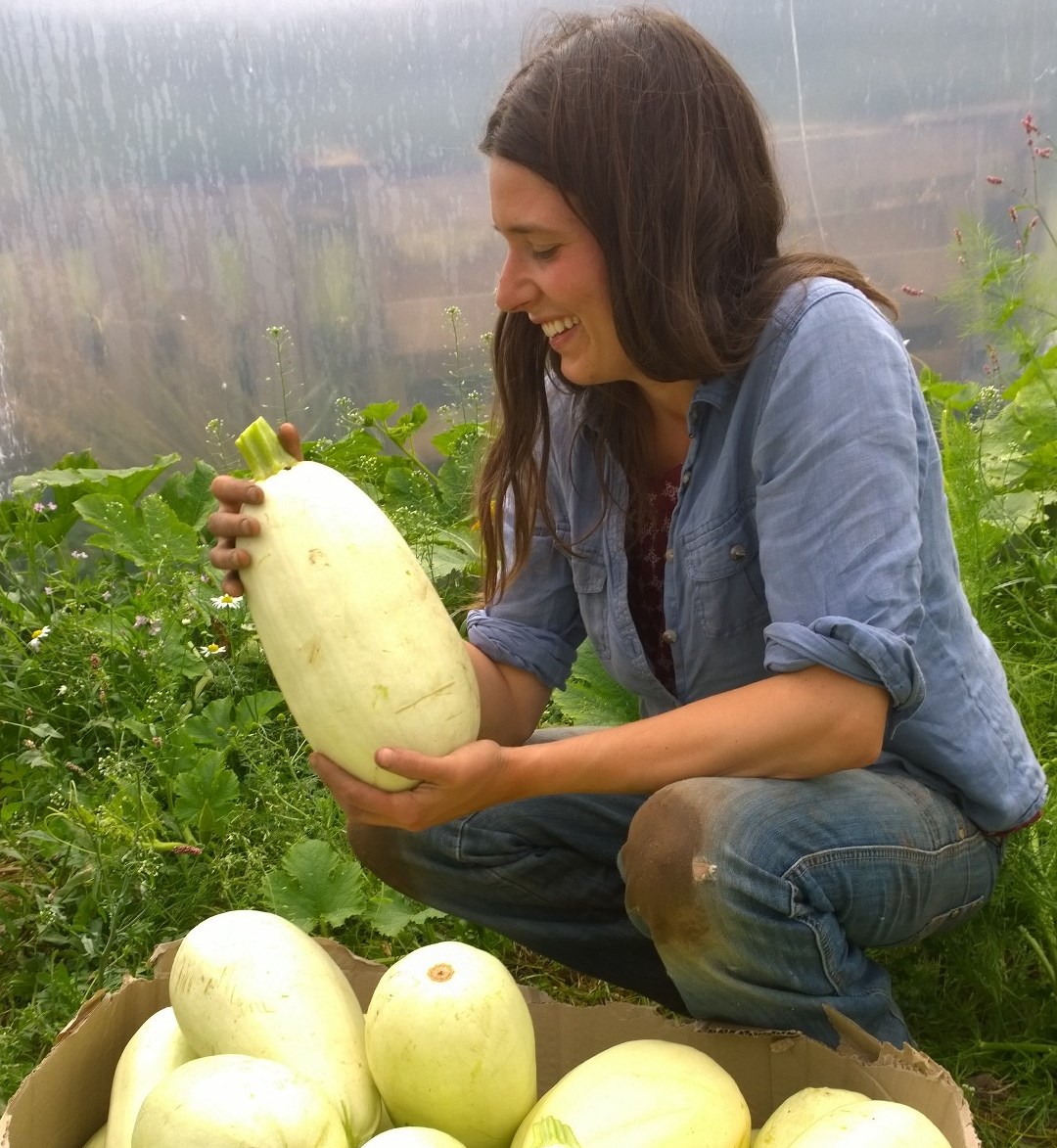 Nat and I met as Philosophy students at St Andrews University. We were both concerned about food security issues and after our very academic degrees just wanted to do something practical, get our boots on the ground. We found out about the Falkland Estate's New Farmer Scheme and went for it. The land had already been certified which was a big plus for us. We moved in with just a polytunnel and a couple of spades!
When we started farming we were drawn to organics for primarily environmental reasons.
As well as being food producers, farmers also have a vital role to play in protecting our wildlife, encouraging biodiversity and feeding the soil. As we have venture deeper into the world of organic farming we are increasingly aware of the health benefits associated with organic food. To us it just seems like common sense that veg grown in healthy soil will do a better job of nourishing our bodies.
We really jumped in at the deep end and our advice to other growers would be to give yourself some room to experiment, have a good plan but be prepared to be flexible and try different ways of doing things. Bryde Marshall
What have you learned from the first 12 months?
Let your produce speak for itself, but don't be afraid of marketing
Spend your money wisely. I'm not saying not to invest in machinery, but having some time on your site with just the basics will open your eyes to the best ways to invest in your business.
Make sure that you are focusing your energy on the best routes to market. We now only target Farmers Markets with a buzz around them like the big organic market organised by the Soil Association in Glasgow and concentrate primarily on selling wholesale to independent retailers and restaurants.
What are your plans for the future?
Bryde: We are planning on expanding production; we've learned from our experience last year and are streamlining our offer, growing bigger quantities of the most popular products like salads, kale, spaghetti squash, garlic, chard and carrots. We are also trying to establish a box scheme to sell direct to customers in Perth and Dundee.
For more information, see www.falklandkitchenfarm.co.uk