Chain of Custody Certification
Chain of Custody certification
As we face increasing environmental and social challenges, consumers are demanding that the products they purchase aren't causing damage to people and the environment.
If you're making a product using wood or paper, and want to be able to say that the source of your material is traceable and responsibly managed, you'll need Forest Stewardship Council® (FSC®) or Programme for the Endorsement of Forest Certification (PEFC) Chain of Custody certification. 
If you are looking for FSC or PEFC Chain of Custody certification, get in touch with our team today.
Find the information you're looking for:
What is Chain of Custody certification
Chain of Custody certification ensures that from forest to end user, materials have been traced at every stage of processing to demonstrate its origin.
With Chain of Custody certification, businesses that process, transform or trade certified products can use the FSC or PEFC trademarks, names, and labels. It ensures customers know that products come from responsibly managed forests with high ethical standards.
Soil Association Certification are an independent certification body, accredited to audit and issue Chain of Custody certificates on behalf of FSC and PEFC. We can carry out a single certification to either FSC or PEFC, or a competitively priced joint certification to both schemes.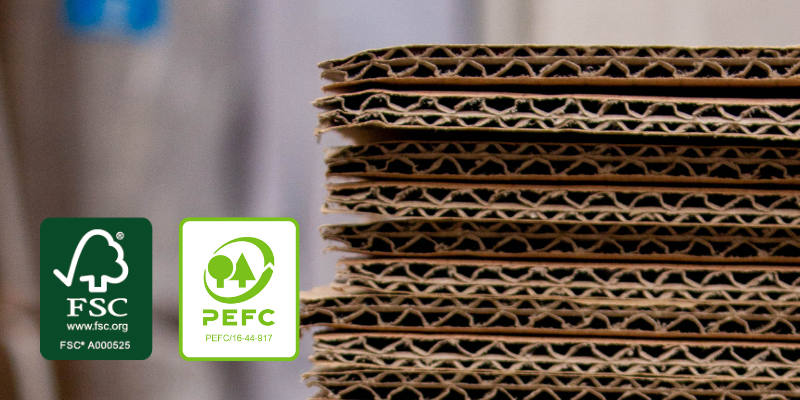 What are the benefits of Chain of Custody certification
Chain of Custody certification demonstrates your commitment to sustainability; by becoming certified, your customers can be sure your material comes from certified forests or other controlled sources.
You'll be able to label your products using some of the most well known logos in the industry and promote your certified status on letterheads, in email footers, on your website and on sales documents.
Preparing for certification
The certification process
We estimate that the process from the date we receive your application to your certificate being issued will take approximately 8-12 weeks. This is dependent on many factors, including how prepared you are when applying.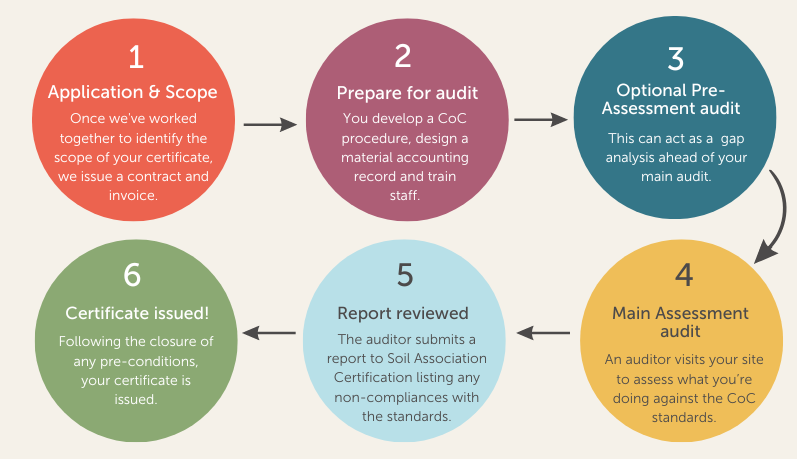 Your certificate will normally be valid for five years, based conditionally on successful annual surveillance audits. Your first surveillance audit usually takes place approximately 9 months after certification, thereafter surveillance visits take place at least annually.
What is needed in a Chain of Custody system?
To become chain of custody certified, your organisation will need to implement a management system that demonstrates how you manage the certified forest-based materials in your production.
You will need to prepare certain documents, establish quality control of your chain of custody system, and train relevant staff.
A chain of custody system has a number of core components which are outlined in our 'Guidance for Applicants' document. However, your system should be appropriate for your company - for example a multinational company will have a much more complex system than a small company with only a few employees.
If you are new to certification, you may choose to hire a consultant who can work with you to implement a tailored chain of custody system.
If you feel it would be beneficial to have a 'practice' audit before your main assessment, we offer a 'pre-assessment' option which you can discuss with your certification officer. The pre-assessment report will provide recommendations for improvements prior to your certification assessment.
Guidance for Applicants

A comprehensive guide to the Chain of Custody certification process.

Download PDF
Prior to the audit, we will work with you to define your exact scope and what product groups you will seek certification for. Once the scope is clear will arrange your main certification assessment.

One of our auditors will conduct this assessment visit, including an inspection of production units, storage facilities and administration and written documentation according to the relevant COC standards. Key staff will be interviewed.

After the assessment visit, the auditor will write a report detailing all the observations made during the visit, listing any identified non-compliances with the standards and describing anything that needs to be corrected.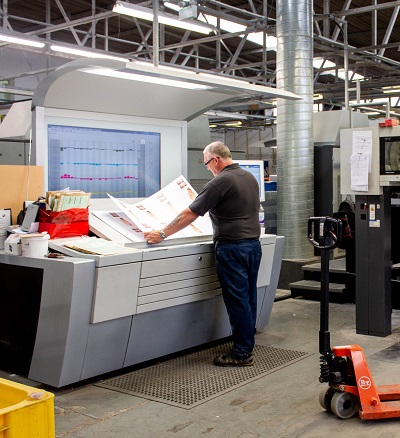 Your audit might highlight issues that mean a certificate can only be granted with conditions attached, or in rare instances, not at all. These are categorised as 'majors' and 'minors', and carry different timescales and actions. More information is in our Guidance for Applicants, and you can discuss it with you CO.
Trademark use 
Once certification is achieved, you can use the scheme trademarks FSC and PEFC logos (FSC® or PEFC) on your certified products (using on-product labels) and promote your certified products and the company's certified status using the trademarks in advertising materials, on your website and in social media posts.
Before using the FSC trademarks, approval must be granted. Please see this page for more information We are moving to an online portal for trademark approvals which will provide an online tool for sharing and recording trademark use.
Key documents
View our guidance on how to prepare for chain of custody certification.
Get in touch
We are here to help you every step of the way. To start the process of Chain of Custody certification, please complete the contact form below.