Organic Milk & Dairy
How we farm affects the quality of the food we eat
No other international farming standards deliver higher standards of animal welfare than organic. As well as requiring that animals are genuinely free range, organic standards cover living conditions, food quality, as well as transport and slaughter. 'Zero-grazing', where cows are kept indoors and feed taken to them, is banned by organic standards.
Unlike many other farming systems, organic cows spend much of their lives outdoors where they can graze naturally on a diet of grass. Animals are raised without the routine, preventative use of antibiotics and wormers and they graze naturally on a GM-free diet.
Organic dairy cows are generally not pushed to their milk producing limits in the same way other cows can be.  Average yields in organic milk production are around a quarter less than in intensive production.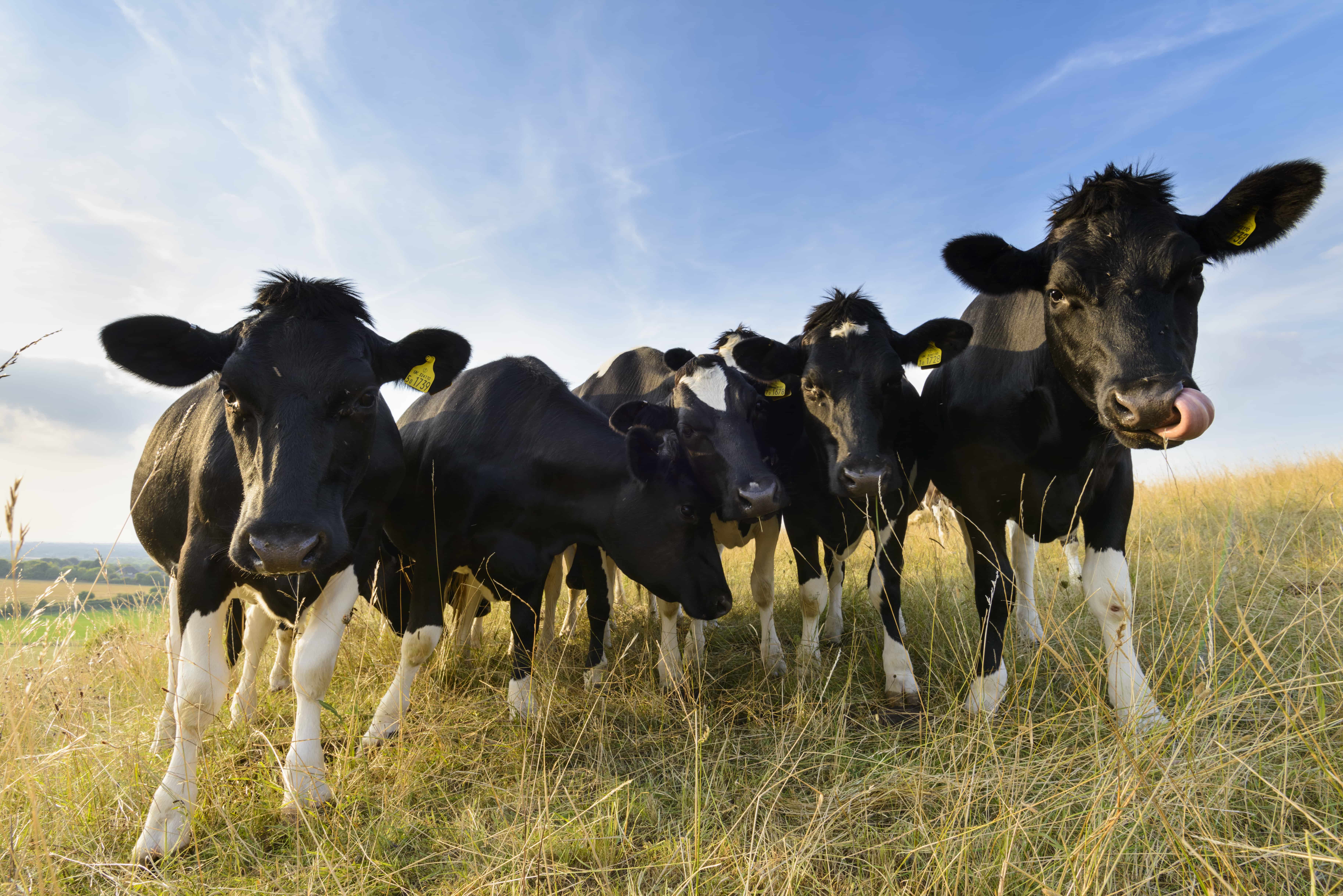 More of the good stuff
It's not just better for the animals; organic farming also affects the quality of the food we eat. The British Journal of Nutrition recently released a ground breaking new research paper which shows organic milk and meat contain around 50% more omega-3 fatty acids than non-organic. In addition to organic milk and meat, the nutritional differences also apply to organic dairy like butter, cream, cheese and yoghurt. The study is the largest systematic review of its kind and was led by Newcastle University and an international team of experts.
The difference in Omega 3 is because organic animals have to eat a more natural grass-based diet containing high levels of clover. Clover is used in organic farming to fix nitrogen so that crops and grass grow (instead of manufactured/chemical fertilisers). Find out more about the nutritional differences in organic food or animal welfare for dairy cows.
While you're here…
…we've got a small favour to ask. As a charity we rely on fundraising to do our vital work. We champion a world where people, farm animals and nature can thrive – and we've made huge steps forward working with farmers, growers and researchers to find pioneering and practical solutions to today's farming challenges. But there's so much more to be done.
You can help change the way we farm and eat for good. If everyone who visits our website and cares about the food they eat and how it's been produced, makes a small contribution today, we can do more of the work that really matters.
In this section...
Related