Why choose Organic Farming Certification?
There are exciting opportunities for farmers producing British food and drink. The organic market is growing strongly and public interest in nature-friendly farming is on the rise.
Soil Association Certification is the UK's leading organic certification body. With over 50 years' experience in organic certification, we're the trusted organic experts, with dedicated technical, inspection and certification teams and a wealth of practical knowledge and expertise to support your farm business.
Resources for organic farmers

Once you're certified with us you will enjoy access to a wealth of practical resources, including technical guides, market insights, supply chain support and much more.

Click here to access the resources
Want to go organic? 
We help you to navigate the requirements of organic conversion and certification, inspect your business to organic standards and provide you with an organic licence to sell your products with use of the Soil Association organic symbol – the most widely recognised and trusted organic symbol in the UK.
Soil Association Certification is essential to our business, and the organic logo is recognised throughout the country. It is a badge of quality and is important to our customers. Ann & Bob Paton, Hexhamshire Organics
We certify all farm sizes and enterprises, from beef, sheep and dairy and large-scale arable holdings to field-scale horticulture and market gardens. We also provide organic certification for on-farm processing and packing, supporting you to add value to your products and grow your business by selling direct.
Started thinking about organic conversion but not sure where to begin?

If you are a farmer or grower and you want to sell products as organic you must hold a legal certificate of registration.

Find out more
Why choose organic certification? 
There are a range of benefits to certifying organic with Soil Association Certification, including a practical, friendly and efficient certification service and additional benefits to help support your farm business. 
Efficient & dedicated support during conversion & certification  
E

xperienced certification, technical and inspection teams with a wealth of expertise in organic farming. 

 

Joint inspections with other schemes, such as Farm Assurance and Pasture for Life to save you time.  

 
Technical expertise & supply chain support 
Represe

ntation

across key sectors including feed and seed availability, regulation changes and Brexit.

 

Free Soil Association Producer Membership including access to technical guides, Organic Farming Magazine subscription and expert support from their Farming and Land Use

team

.

 

Soil Association's

knowledge sharing programmes foster on-farm innovation and help measure the climate, nature and health outcomes that

your farm

delive

rs

.

 

Use of the

Organic

Marketplace

to

access supply chain opportunities and

buy and sell products from other organic producers, such as livestock, forage and land.

 
Industry insights & recognition 
Use of the Soil Association organic symbol, the UK's most recognised organic symbol.

 

Access to organic market and consumer information with regular webinars, events, forums & insights sessions.

 

Complimentary copy of the annual Organic Market Report detailing market growth, insights and trends.

 
Support for the organic market & farming industry 
We represent organic farmers at Government and trade level, to ensure organic farmers are recognised and rewarded for the public goods they deliver. 

 

As a not-for-profit business, surplus income is gift-aided to the Soil Association charity to develop, build and safeguard the organic industry and the wider sustainable food and farming sector.

 
We carry out joint inspections with other schemes such as Red Tractor, Pasture for Life and FAWL.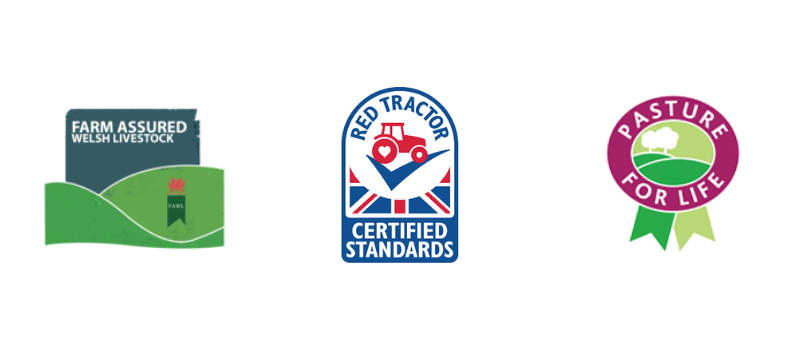 On-farm packing and processing 
Support to develop your supply chains, sell direct and grow your business.
As part of our organic certification for on-farm processing and packing, we can help add value to your products, sell into short supply chains and provide additional marketing and supply chain support to help grow your organic business.
Competitive fees for on farming packing and processing to help you add value to your products and sell direct and via short supply chains.
As a grower I receive a huge degree of confidence because Soil Association Certification have experts that really understand my business. Joe Rolfe, RB Organics
Business Benefits of Organic Farming
Hear from an organic farmer about the benefits organic farming can bring to your business. 
Start the journey to organic certification today

For more information on organic certification, phone us on 0117 914 2412 or send us a message.

Get in touch
In this section...
Find out about funding opportunities
Funding opportunities are available for farmers who want to convert their farm to organic, as well as those who want to maintain their organic farms.
Find out more
Speak To Our Team
For more information on organic certification, phone us on 0117 914 2412 or send us a message
Get In Touch
Economically, we are performing on par with our conventional system since converting our farm, however, we're doing that whilst significantly increasing employment, soil quality and biodiversity, and over time we expect profitability to increase further.

Sam Parsons, Balcaskie Estate
Preparing your farm for organic conversion
Will the SFI deliver for organic?