Strickley - Dairy Farm
Strickley is a dairy farm near Kendal in South Cumbria which has been farmed by the same family since 1875.
James Robinson, a fifth-generation farmer, manages the farm alongside his father and son. James oversaw the conversion to organic over 16 years ago and has seen how the health of his herd has improved under the organic system.
Future proofing for the next generation 
The farm is set over 300 acres and is all owned by the family. The land is good for growing grass, but the topography can be challenging with high, steep-sided hills.
"Ensuring we have the scale to compete with whatever the future holds is very important to us," says James. "We bought the nearest neighbouring farm to create a more secure future for the next generation so we're not relying on landlords/ tenanted ground and short-term lets."
Conversion to organic; by reducing their reliance on artificial fertilisers and expensive inputs and taking advantage of the financial incentives for organic farming, was another way of securing the farm's future.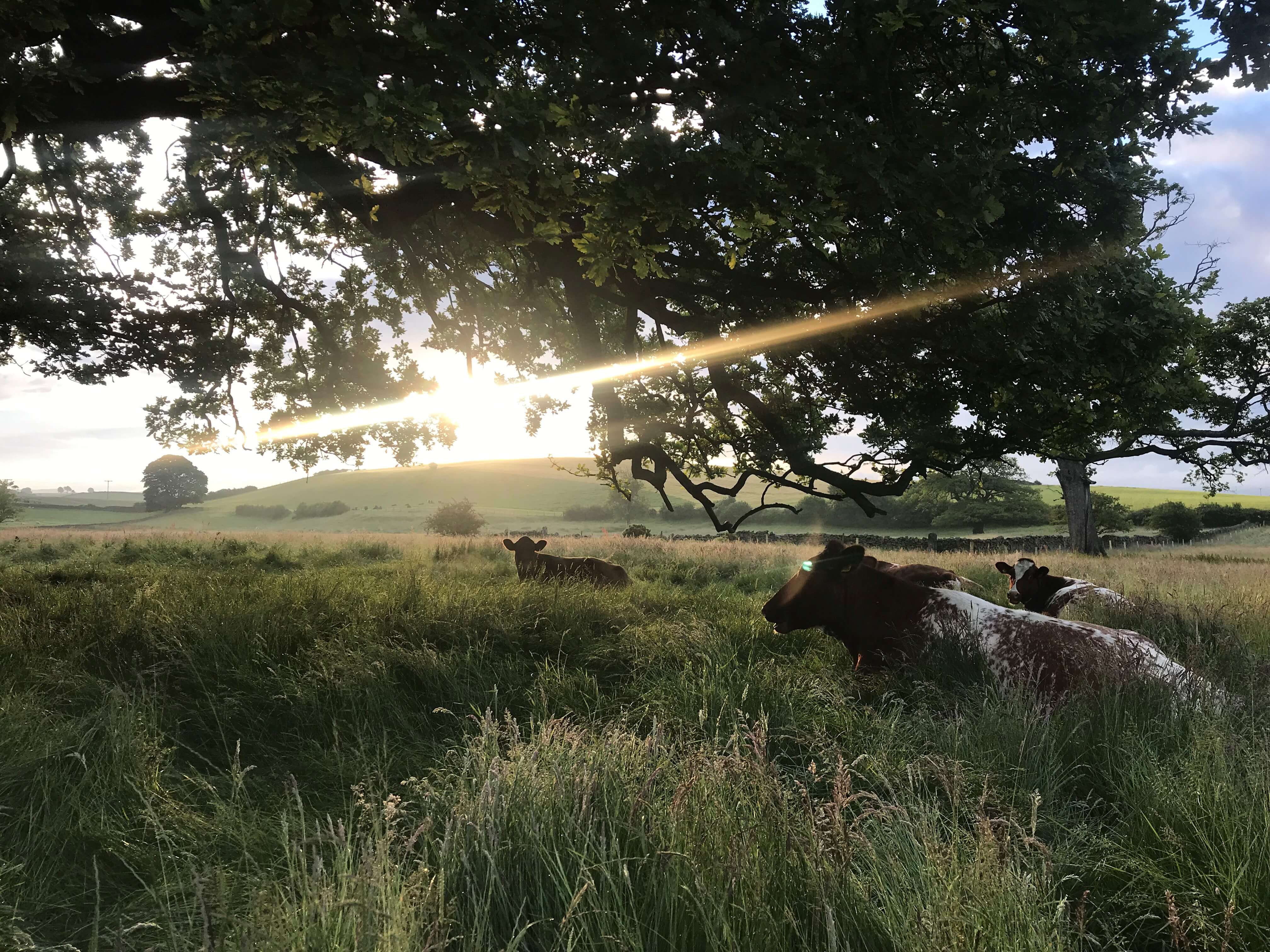 Grass-fed herd and introducing herbal leys
The farm has a herd of 120 short-horn dairy cows, a breed known for its strong health and fertility, with followers behind them. Since converting to organic, James and his team grow more of their own crops, have taken soy and palm oil out of the cows' diet, and use UK-grown protein, beans and lucerne in feed.
"Taking out soya was initially harder to do than we thought," says James "the dairy industry creates cows that struggle to be fed on things that can be grown in this country. Grass doesn't cut the mustard with high-yielding cows, but our breed is stoic and resilient to change."
Two years ago, they put in herbal leys across a few acres. "The fields are more resilient to drought, the deep-rooted chicory and plantain and even white clover do remarkably well. They're the one field the cows would keep going back on." Although not all fields will go down to herbal ley, they intend to keep some permanent pasture that won't be ploughed. "The hay meadows have approximately 110 species of plants – the hay that comes off those fields really is incredible."
"The hay that comes off those fields really is incredible" James Robinson, Strickley Farm
The mind-set changes of organic farming
"We looked at converting a few years before we did. At the time we only saw the barriers and shut the door on the idea. However, when we looked at it a few years later we started looking at solutions for the problems," comments James.
"We had three key areas of concern: our cows' health – particularly mastitis, growing forage for feed, and docks.
"However, under the organic system mastitis rates have come down every year and we are now on a PWAB system. We've only had one cow in the herd on antibiotics in the last 12 months - so being organic for the last 16 years means we've bred a really healthy herd."
"We can grow 90% of the grass we were growing conventionally but without significant inputs of fertilisers – I'm happy to have 10% less grass without the huge inputs needed.
"We do have some docks but we have green dock beetle that keeps it in check – the way we manage the fields with cutting and grazing means that dock beetles are thriving and our weed burden is kept under control"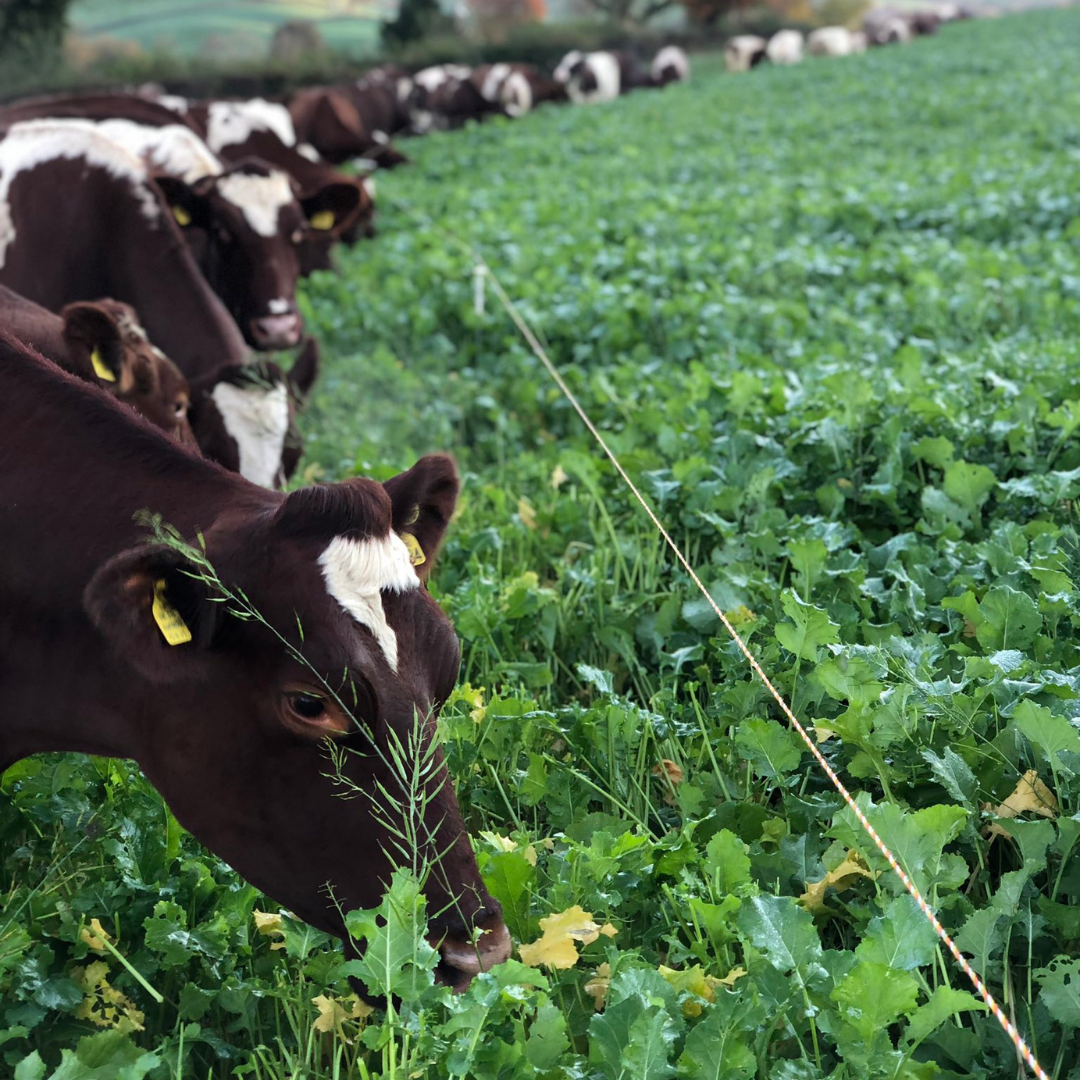 Financial incentives for organic
Strickley farm received funding from BPS last year, but James adds that modulation will affect this. The farm has been on Countryside Stewardship schemes for 30 years, and James tries to make the schemes work by picking options that suit the farm, habitats, and biodiversity improvements.
When it comes to future funding through the Environmental Land Management Scheme, including the Sustainable Farm Incentive and Nature Recovery, they intend continue to choose the options that suit their farming system and will implement changes if needed.
Farming for nature
"Everything we do we do is for nature and the environment, so any change we see how it will impact on biodiversity," says James, who is also vice-chair for nature friendly farming network.
"We have created additional ponds, partly for flood mitigation and partly for habitat creation. Not only have they improved the land around it but they are full of wintering birds."
The farm has seven miles of hedges, managed on a traditional 20-year hedge laying rotation. "Hedges are not only boundaries between fields – it's astounding to see what's living within them. Bats use them as hunting high-ways and they're full of bird life. The ponds, wetlands and woodland areas are all tied together with our hedgerow highways."
"We don't compare to non-organic but focus on our farm and what works well for our business farming organically. We're not stuck in our ways – we have lots to learn and we're constantly evolving our approach." concludes James.
Get started

Interested in exploring organic conversion for your own business? Our expert farming certification team can help you with this every step of the way.

Find out more
GRANTS FOR CONVERTING TO ORGANIC - ENGLAND
The Countryside Stewardship Scheme provides funding to help farmers and landowners in England convert and farm organically.
Find out more