Cork from Montado, Portugal

Cork from Montado, Portugal
Associate certifying partner: Sativa

Where does cork come from?
More than half of the world's cork supply comes from the Montado forests of southern Portugal, an area spanning 1.8 million acres.
Montado has a rich and diverse biodiversity, and is home to many other activities, such as hunting, agriculture, bee keeping, mushrooms foraging and acorn harvesting (used to feed cattle).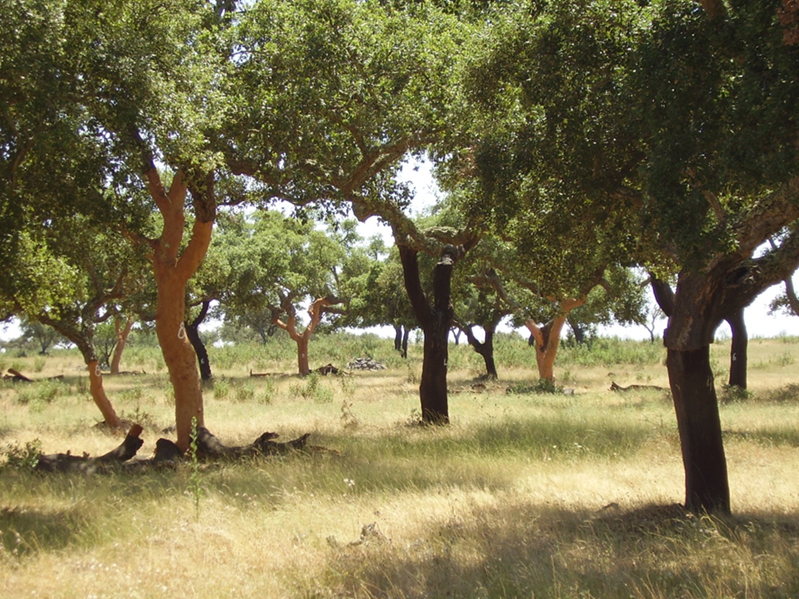 'Those who care about their own grandchildren plant a cork oak'. Portuguese proverb
About the habitat
Cork oaks (Quercus suber) grow up to 25 metres tall and provide a completely renewable crop, as the bark can be removed without felling the tree. Many of the oaks in the Montado forests are over 300 years old. The forests are protected. Farmers can only remove bark every nine years, in order to protect the trees from exploitation and destruction.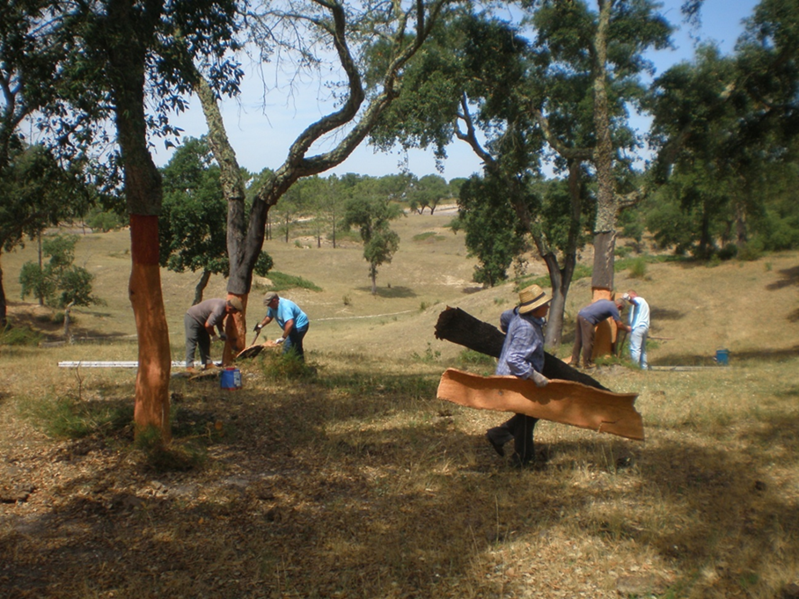 Like many natural habitats, Montado is facing environmentally challenging times. Disease and pests, intense pruning and urban expansion are taking their toll. The use of synthetic bottle stoppers also threatens demand, which in turn threatens the need to maintain these important ecosystems. Fortunately, there are many uses for cork, and the industry continues to diversify. Other products include panels, furniture, clothing and footwear, as well as other types of seals, floats, insulation and in sports equipment.
Certified cork stoppers  
Cork, as a Non Timber Forest Product (NTFP) is part of a large and expanding market. Increasingly FSC® CoC certification is being demanded by wineries, and this, in turn benefits not only this ancient habitat, but also the people who live and work there.