FSC House
Soil Association Certification certified Europe's first home made entirely from 100% FSC® certified timber.
The house in Denmark only uses wood from responsibly managed forests and other controlled sources.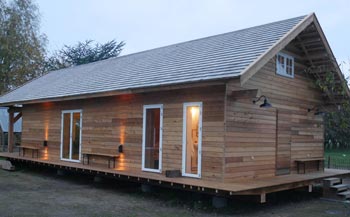 It's an inspiring story, and we hope more homebuilders will follow suit James Evans, Soil Association
The house was designed and built by Signe Wenneberg, who approached us about having her home certified with the Soil Association before it had even been completed. She said that the ethos of FSC® has been important to her since she was a child, when the dream of building a house made of trees first came to her.
Douglas fir, oak, beech, spruce and pine woods have all come together to bring her dream to life, along with lesser-known tree species like Iroko and Guariuba. Wenneberg, knowing that her house was going to require materials from a range of tree species, sought FSC certification to ensure that her dream was sustainably and responsibly sourced.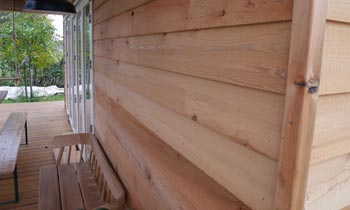 The sustainable theme of Wenneberg's house is even carried through to the interior of her home, with the kitchen, doors, shelves, floors and walls made with FSC certified wood. Even the insulation materials are FSC certified wood wool.
James Evans, Soil Association's Senior Certification Officer, said, "When Signe approached us, we were really excited about getting involved in the building of her home. This is the first building project in Europe with such a high percentage of FSC certified wood. It's an inspiring story, and we hope more homebuilders will follow suit as a route to sustainable living."