30 Ways to Join the Organic Movement

30 Ways to Join the Organic Movement
There's never been a better time to join the organic movement. In the midst of urgent calls for climate action worldwide, switching to an organic food system offers one key way we can begin to combat our climate emergency and biodiversity loss. 
Organic systems take a balanced look at sustainability, taking a nature-friendly approach to farming that benefits our soil health and wildlife populations, and has huge potential for capturing reducing greenhouse emissions.
There are so many simple ways you can start to get involved in the organic movement today, starting with what goes in your trolley. We've put together a list of other small things you can try, one for each day of the month– remember that together, our small changes can make a world of difference.
1. Host an organic meal – spreading the love for organic with your friends is never easier than when it's available for them to try! Why not club together with some mates and treat yourself to an organic dinner?
2. Buy organic – Choosing organic next time you shop is the most direct form of action you can take. More demand for organic food means more organic farms, and more organic farms means more wildlife and healthier soils
3. Support your local indie – organic food is just one part of a holistic approach that looks at all aspects of our food & farming systems. Buying organic food from your nearby independent retailer is a great way to support local businesses in your neighbourhood, fostering home-grown knowledge and nurturing your local economy.
4. Share your organic expertise – already a self-confessed organic convert? Whether it's something as simple as a tasting session, a talk on organic gardening or an event about the sustainable potential of organic agriculture, help us spread the word about food as it should be this September - if it's open to the public, co-host with us on Facebook so our audience can find you!
5. Find joy in nature – reconnecting to the natural world is the first step towards rethinking the way we perceive our place in the food system. Whether it's a weekend walk amongst the trees or a foraging expedition, building an insect hotel with the kids in your garden, or taking the scenic route to work - get back to your roots and start sharing in the joy and wonder of nature.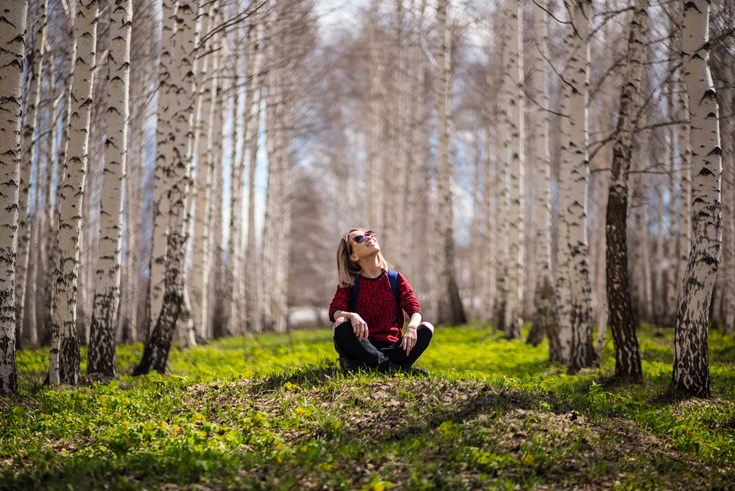 7. Tell people why you're deciding to #ChooseOrganic – Print some posters or share some information online - the more people who know why you're involved, the easier it becomes to grow the movement!
8. Try a Veg Box – Mostly local, largely seasonal and delivered to your door, organic box schemes are a great introduction to organic food. Check out our box scheme pages to find a delivery near you.
9. Volunteer on an organic farm – Planning a trip away? WWOOFing is a great way to travel for free, meeting fellow agriculture enthusiasts whilst getting your hands dirty with a real-life learning experience on an organic farm.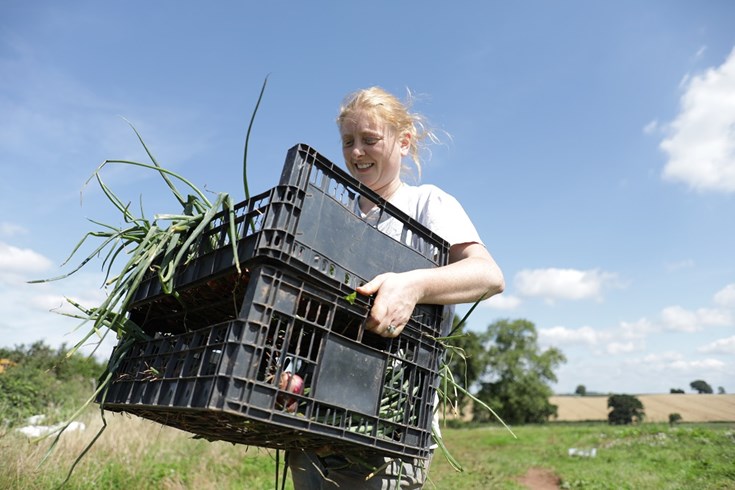 10. Start thinking of yourself differently! We are all food citizens, with the power to change the food systems we are a part of. Let choosing organic be the first in a series of holistic steps towards living in a more sustainable way.
11. Campaign for Organic – Write to your local council about curbing the use of unnecessary pesticides on your streets, or to a local MP about putting more organic on the agenda, and help spread the word about the huge potential organic agriculture has for mitigating the impacts of climate change.
12. Support the chefs working hard to put organic on the menu by eating with one of our Organic Served Here award holders - find your closest restaurant or café here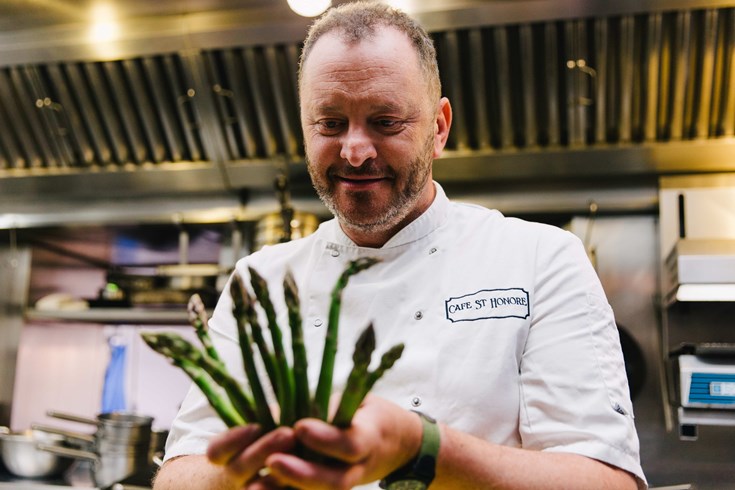 13. Look for the logo – organic food must be certified by law, so familiarise yourself with the Soil Association logo – Soil Association Certification certify over 70% of organic products in the UK.
14. Grow Your Own – even if you missed out on the summer's harvest, it's never too late to start sowing your own seeds. Leafy veg such as spring cabbages and spinach can be sown at the end of summer, and picked in the spring -broad beans, onions and peas are hardy during the winter season and should crop in springtime.
15. Take to the streets – Our food systems play a vital role in shaping the world we'd like to see for future generations. Join your local climate change group or take part in a national protest for our planet this year – the time is now for us to act on the #ClimateEmergency.
16. Take part in Organic September Saturday – there's no better time to visit your local indies than 14th September - they'll be hosting talks, demos & tastings on their dedicated Saturday – find your closest event on our Facebook page.
17. Make your own organic face scrub – follow Upcircle's handy guide for a zero-waste beauty routine that won't cost the earth
18. Put some organic myths to bed – we've debunked some common myths about organic food and farming – come equipped to your next dinner-table debate with a head full of facts!
19. Bake an organic cake – we can't think of a better way to convert your colleagues to nature-friendly farming than by baking a delicious cake with organic, seasonal ingredients – go get 'em!
20. Become a Soil Association member – joining our charity as a member or a donor is one of the most direct ways you can champion the environment – we're fighting to save the world from the ground up, campaigning against issues as diverse as pesticide use, soil erosion, biodiversity loss and unhealthy public sector menus, making good food an easy choice for everyone.
21. Make a switch to organic eggs – truly-free range, organic chickens are stocked at much lower densities than other farming systems, and you can be sure that their beaks won't be tipped, their diets will be GM-free and they won't be routinely treated with antibiotics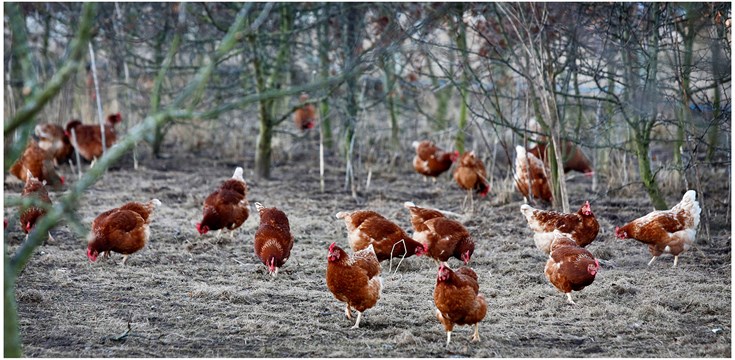 22. Read up on organic – the movement we're a part of today traces back to the 1940s – get in touch with the roots of the organic movement by following our monthly/weekly book club on Instagram.
23. Switch to an organic cuppa - we drink around 100 million cups of tea and 95 million coffees a day in the UK - think of the huge impact we could have if each one of us made a small switch to organic for our morning brew!
24. Visit an organic farm – many organic farmers opening their doors throughout the year, hosting talks, tour & tastings – check out the listings on our Facebook page to find your nearest event.
25. Bring organic back to school – with young people more engaged (and concerned) than ever before in the debates surrounding climate change, explaining why you're packing organic in their lunchbox is a great way to educate your kids about some of the tangible solutions to our climate crisis. 
26. Many organic brands are at the forefront for developing clever new packaging initiatives. Make organic part of your zero-waste ambitions by opting for loose fruit & veg from your local indie shop, or reducing, re-using and recycling the packaging from your favourite organic brands.
27. Start eating less and better meat. Making food choices for the planet doesn't necessarily mean you have to stop eating meat. Find out how organic farms can be better for wildlife and help capture carbon.
28. Turn your garden organic – from peat-free compost to pollinator-friendly plants, turning your garden organic is one of the easiest way to encourage healthy soils and wildlife populations.
29. Bake some organic bread - We certify some fantastic millers and flour licensees, why not try your hand at baking an organic loaf the traditional way? If baking isn't your thing, check out some of our top choices for real, organic slow bread you can find on the shelf.
30. Crack open a bottle of organic wine to celebrate & reflect your successes - organic wine is becoming widely available, you can now find bottles of organic plonk in most UK supermarkets.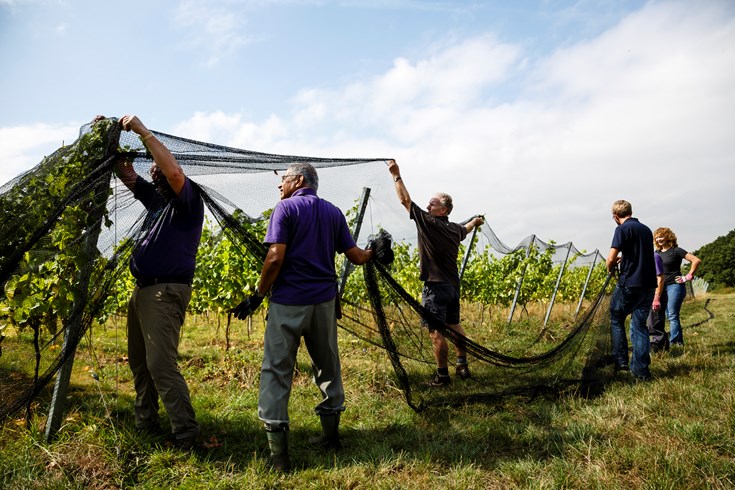 Choosing organic doesn't have to cost the earth

Find out how you can start choosing organic on a shoestring

Organic on a Budget