Nourish London
Nourish London is the brainchild of Dr Pauline Hili, a cosmetic formulator with over 30 years experience.
Nourish offers skincare that is certified organic, vegan and effective, working with your body's natural processes. For Organic Beauty & Wellbeing Week, we caught up with Pauline to find out more about how her brand "listens to nature".
We know certified organic beauty and wellbeing is better for people and the planet- but what, in particular, lead you to originally certifying with Soil Association Certification?
Soil Association COSMOS Organic is a really robust certification and provides clarity to our customers. It's an extremely rigorous process that ensures that the organic criteria are adhered to appropriately. We believe it's the most trustworthy, credible and authentic way of providing a guarantee to our customers that our products are organic.  We believe it gives our customers the confidence in making their purchasing decision.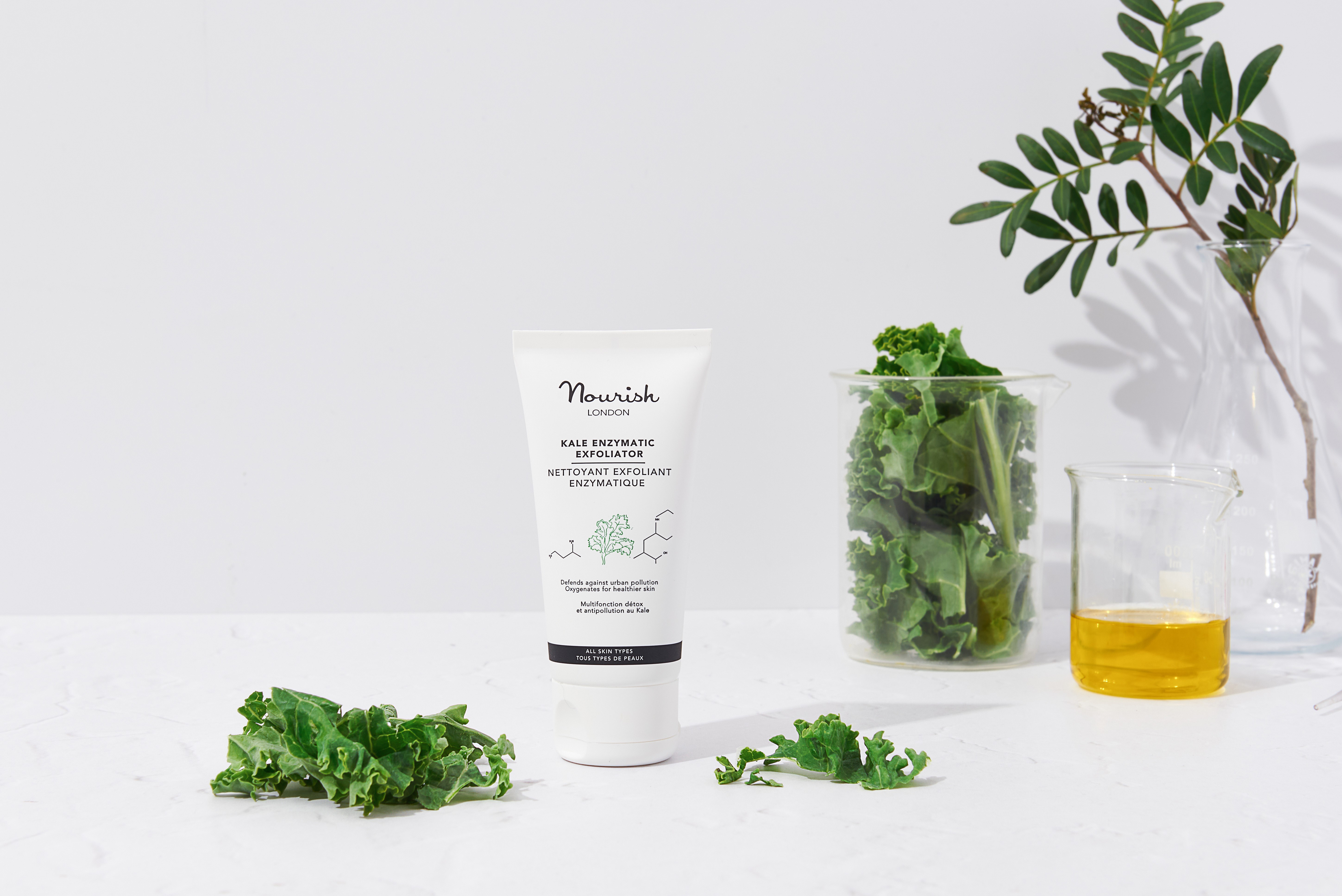 How does your brand "Listen to Nature", and how will you be doing so this Organic Beauty & Wellbeing Week?
Mother Nature is the Earth's original botanical scientist.   By listening to nature we learn to inhabit the planet in a balanced and productive way. Our brand takes its cues from nature. We look for solutions to skin care issues, packaging problems and ways to conduct our business by listening to nature.
All of our naturally active products are creatively conceived and made with love at our own factory in London. We use only the purest, highest quality, cruelty-free ingredients at their optimum levels ensuring we care for your skin as well as for the planet.
Through constant innovation and using the latest developments in natural science, we seek to create the most effective, 100% natural skincare that outperforms skincare formulated with synthetic chemicals.
We are passionate about inspiring people to reduce the toxins and synthetic chemicals in their skincare products and to experience the benefits of clean, green, cruelty-free skincare with benefits for both our skin and our planet.
How do you think we can get more consumers to "listen to nature" by opting for certified organic beauty and wellbeing products?
Nourish London is made and developed by scientists.   We take the best of what nature has to offer and clinically test our formulations to deliver solutions to customers' skin care issues.  By demonstrating the power of nature the customer starts to hear and see the benefits nature has to offer. 
Working with Soil Association Certification on campaigns such as Organic September really allows us to talk about the benefits of organic, not just for beauty products but for an all-around more sustainable lifestyle, and really encourage people to choose organic for health and the benefit of nature and our planet.
Meet our other Organic Licensees
Want to certify your beauty or wellbeing business as Organic?
Click to find out how.
Find out more