True Veda
True Veda is an organic supplement company that aims to bring the benefits of Ayurvedic living to a wider audience.
Founded in 2015, here one of the brand's co-founders, Ash Mistry, takes us through how the brand listens to nature.
We know certified organic beauty and wellbeing is better for people and the planet- but what, in particular, lead you to originally certifying with Soil Association Certification?
Our products are food grade meaning unlike other wellbeing products, organic certification is a legal requirement. However, the Soil Association Organic Certification goes above and beyond the legal baseline in terms of sustainability.
My wife and I founded True Veda in 2015 after being frustrated with other low quality cheap supplements on the market that were full of hidden rubbish like additives, fillers and binders. Having children really put things into perspective. We just wanted the best for our children; we wanted to create premium supplements that focus on being as close to nature as possible.
We were told by industry experts that the only viable way to create a supplement was to take low concentrated ingredients and mix them with synthetic fillers and binders to make the manufacturing process as efficient as possible. But we refused to compromise. Organic certified products are of paramount importance to us so our customers can be safe in the knowledge that they contain ZERO chemicals or preservatives and are simply 100% pure.
We chose to certify our products with Soil Association as they are the most widely recognised organic organisation in the UK. We wanted to let our customers know that we share their high standards.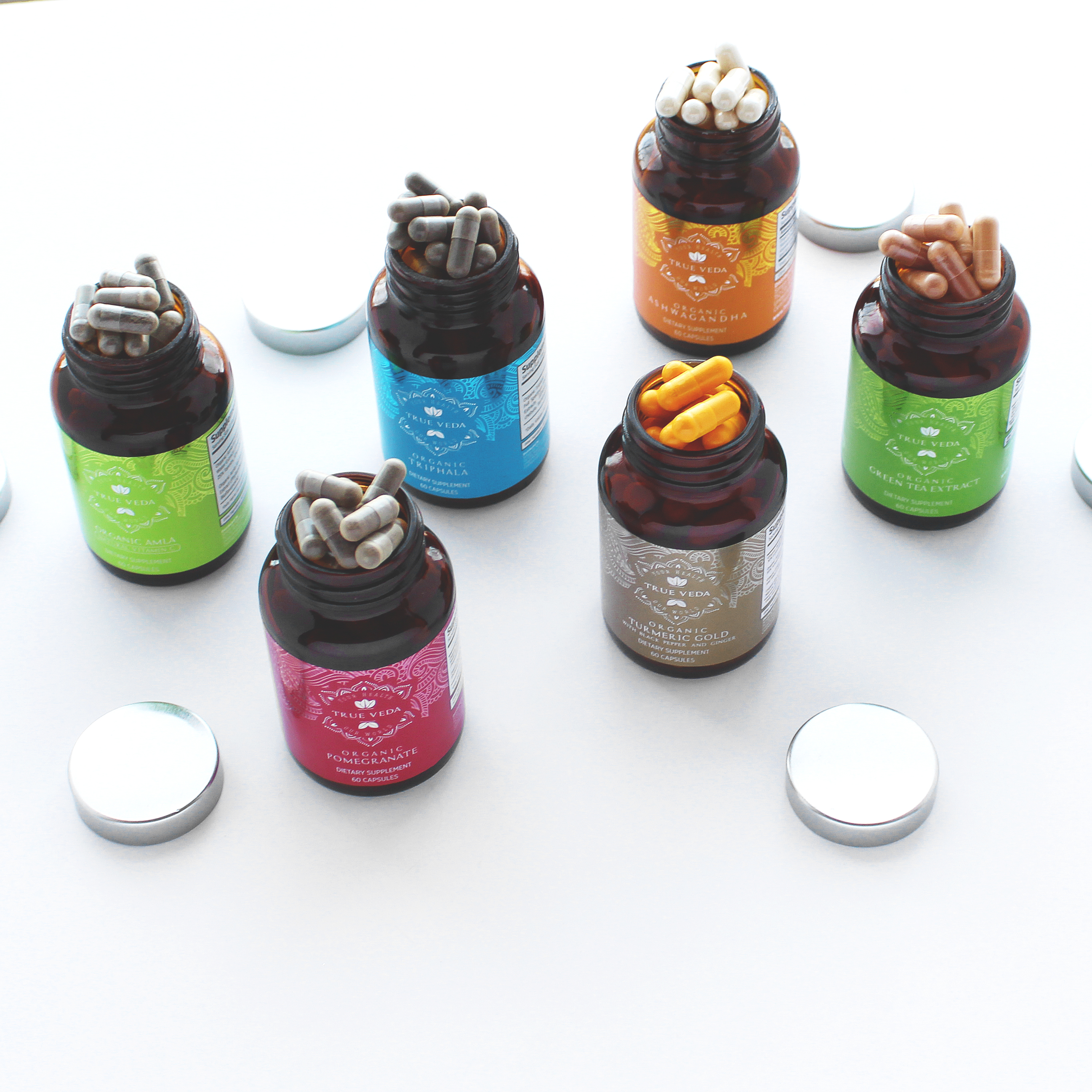 How does your brand "Listen to Nature", and how will you be doing so this Organic Beauty & Wellbeing Week?
Our world needs us to listen to its needs. We wanted to give back to the world so we try and be as sustainable and ethical as possible and a portion of our profits always goes back into making the world a better place. After a lot of searching, we finally found the organic ingredients and the clean manufacturing processes that we were looking for. We developed an innovative process called "Natural Fusion Extract" where we took the best elements of the plants, and used only water and clean CO2 for extraction, to create a really concentrated form to give the most benefit. This technique locks in the goodness while keeping out the nasty solvents that are typically used, and when coupled with the best organic ingredients we could find, produced some amazing supplements. Once this crucial step was taken care of, we also ensured to use fully recyclable materials for our product packaging.
For Organic Beauty & Wellbeing Week we'll be sending out an email a day to our mailing list teaching our customer base about the impact the wellness market has had on the world, both good and bad. For example, we will look at the effect low-grade products containing all sorts of chemicals have had on the natural world and how organic farming can fix this damage.
How do you think we can get more consumers to "listen to nature" by opting for certified organic beauty and wellbeing products?
There are more brands out there than ever before so it can be easy to get lost in all the noise. Going organic makes things so much clearer in terms of product safety. With organic certified products, customers get full traceability from field to bottle. They know exactly what it is they're putting into their bodies. Furthermore, the environmental implications are more important now than they have ever been. If we can get the message across to more consumers that there are clear links between organic products and the environment, I think this will increase demand for cleaner industry practises.
There are lots of misconceptions around organic products that we want to rectify through education and awareness. Organic ingredients can be backed by sound science and are proven to be just as effective as the lab-grown chemicals a lot of us have come to rely on, and are scarily building up a tolerance to.
People use antibiotics for everything, sometimes it's the first thing people think of when they feel a little under the weather. But we use KSM-66 Ashwagandha in our supplements which is the most scientifically-proven form of this ingredient out there on the market. It all starts with awareness. Organic alternatives may just be the better solution for our common problems. I'm not trying to claim antibiotics can be completely replaced by organic supplements, however I think there should be greater education around holistic health practises, such as Ayurveda. 
Meet our other Organic Licensees
Want to certify your beauty or wellbeing business as Organic?
Click to find out how.
Find out more