Terre Verdi
Alessandra is the founder of award winning organic skincare brand Terre Verdi
The 12 product range is handmade in small batches in London.
Terre Verdi was one of the earliest UK based companies to manufacture COSMOS Organic products, and the first to manufacture a water-based face moisturiser that gained COSMOS Organic certification by Soil Association.
Can you tell us your background?
The memories of my childhood growing up in Sicily are engraved in my mind just like the memories of scents that I grew up with, and the different smells and tastes of fruit, like peaches, tomatoes, prickly pear, blueberries, tangerines, oranges and lemons, and fantastic scents of neroli, jasmine, and geranium to name a few.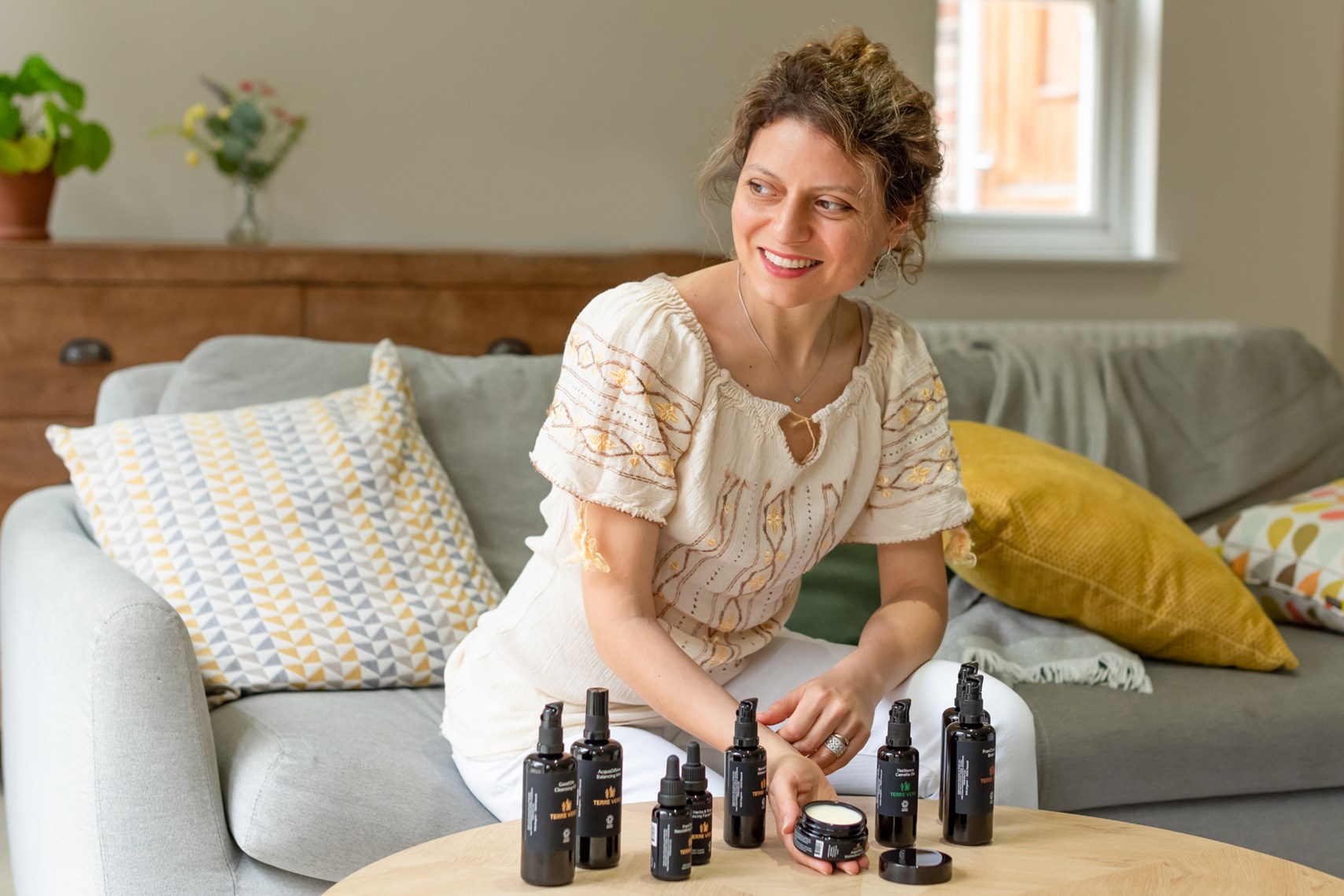 I left Sicily and moved to the States when I was a teenager, and lived in New York for a decade. I studied financial mathematics and ended up moving to London where I continued my career in the financial sector for 8 years.
A turning point in my life was during pregnancy and the birth of my children. During my first pregnancy I spent time back in Sicily and it made me realise that I'd somehow lost touch with nature. I started to think more about what is right for our children and for the whole family with respect to food, cleaning products and skincare.
It then led me to enroll in aromatherapy and holistic skincare courses, and I immersed myself into studying again, although it was totally different from the exact science of math. I realised that organic and holistic skincare is what I wanted to be focusing on in my life, as opposed to practising financial engineering.
What happened after you completed your skincare course?
I started experimenting and prepared small gifts for friends and family for Christmas and the feedback was great. My family and friends suggested I take it a step further and start formulating a product line. Whilst I first thought they were kidding, I started pondering the idea of creating products with a Sicilian influence and Terre Verdi was born!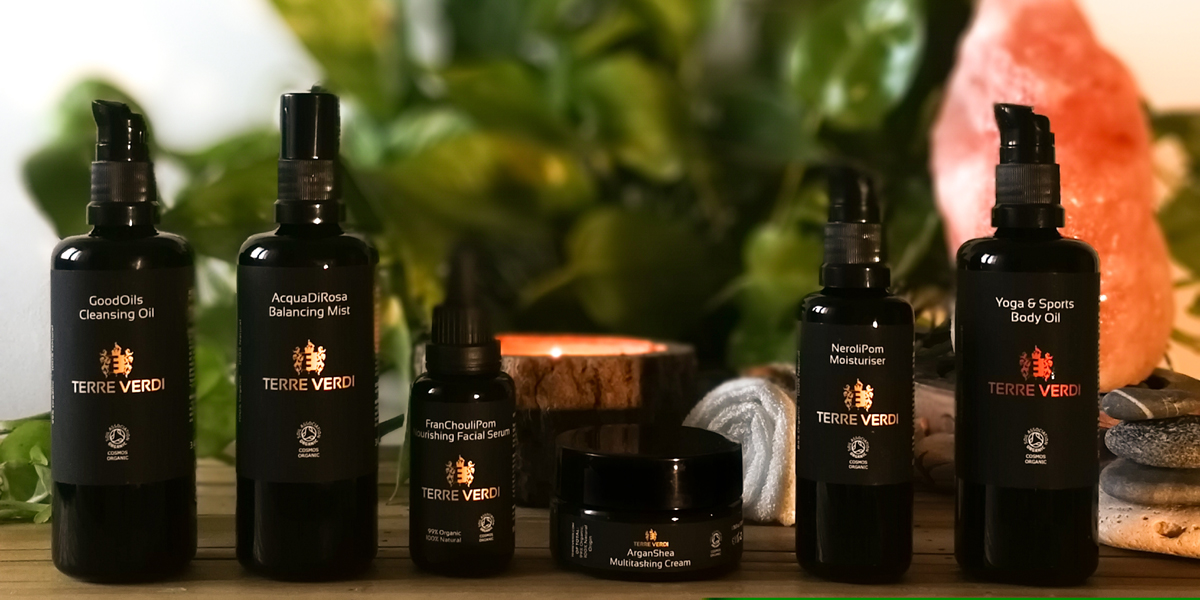 What does Terre Verdi stand for?
The Terre Verdi story is a story of family, of nature, but also of gifting. The focus is on others. I created most products for my family and for my customers, with whom I share my ideas and ask for continuous feedback. I listen to them and adapt to their needs, not the other way around.
Embrace the Planet, Embrace Yourself! Is our motto. If we embrace the Planet, and nature, including the animals and humankind, it will be reflected, and we will all benefit.
What's next for Terre Verdi?
We are now a multi-award winning company, and proud to be certified Organic and Cruelty Free.
At the moment, the focus is on the organic content, proper labelling, and educating customers on the misuse of words such as natural and organic in skincare products. It was really important for me to become certified organic when I created Terre Verdi, as I know how misleading this concept is. I want for people to look at a Terre Verdi bottle, see the certification logo and feel confident about what they are getting.
We are expanding our reach to more consumers via retail shops, both in the UK and abroad.
I see the Terre Verdi range being widely used in SPAs and by independent practitioners. The purity of the formulations allows for that!
Want more information on certifying your products?

Speak to our friendly, expert team today.

Get in touch
Hear from other organic businesses
Why Certify?
Learn about the benefits organic certification brings to your business.
Find out more
Related