Organically Epic
Organically Epic is one of just a handful of dental care brands to be certified COSMOS Organic by Soil Association Certification.
We sat down with the founder, Jayne Clarke-Denyer, to hear more about how the brand listens to nature by being certified organic.
We know certified organic beauty and wellbeing is better for people and the planet- but what, in particular, lead you to originally certifying with Soil Association Certification?
For me the Soil Association certification is a must, not only because our name is Organically Epic but because of what the certification encompasses. From packaging to ingredient growth and brand values, it ticks all boxes for the brand and the consumer with regard to trust. Trust that a brand is what they say they are.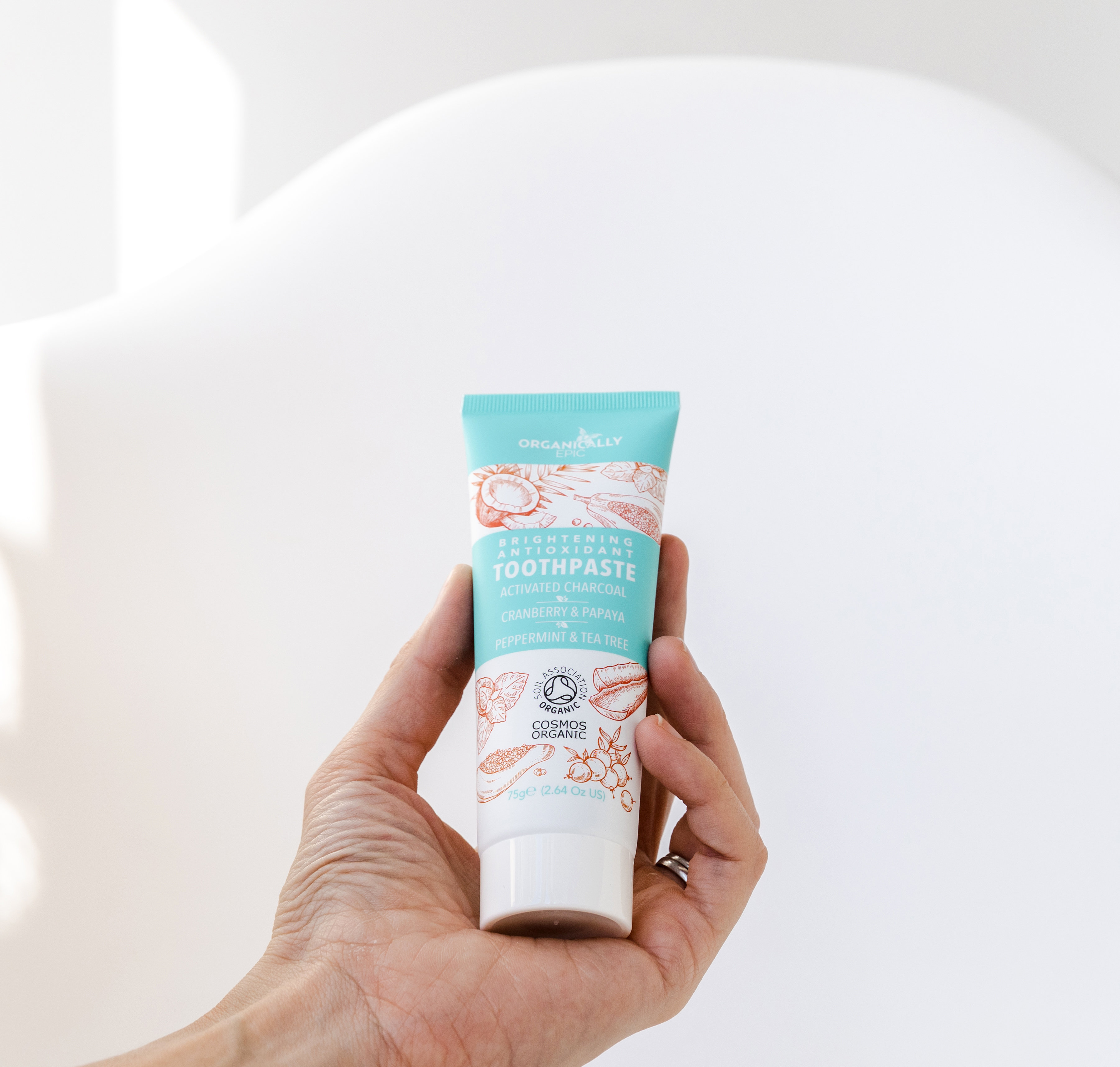 How does your brand "Listen to Nature", and how will you be doing so this Organic Beauty & Wellbeing Week?
I feel that every certified organic brand listens to nature all day every day, we are our own kind of mini activism. It's not easy trying to bring products to the market that are more expensive to manufacture on what is often a shoestring budget. At Organically Epic we want to support the world around us to slow and hopefully stop the climate crisis. By doing this we use the best certified natural and organic materials and ingredients available to us whilst also providing products that address dental care issues. There is no sustainability in a product that doesn't work. We are working on using materials that have longevity but can also come from endlessly renewable sources as well as using ingredients that can be upcycled.
How do you think we can get more consumers to "listen to nature" by opting for certified organic beauty and wellbeing products?
There is a lot of misunderstanding with regard to what Organic actually means and the benefits it can have on the environment as well as ourselves. By taking part in the Soil Association's Organic initiatives we are working together to bring awareness to consumers as to how they can listen to nature. Awareness months such as Organic September and Beauty and Wellbeing Week are doing an excellent job at putting the information in front of consumers so they can make the choices they need to for themselves. There is less awareness of what it means to have an organic and natural cosmetic or beauty product than there is with food but we are getting there. I feel there needs to be more focus on beauty and cosmetics as a whole with regard to waste and agriculture in order to engage consumers on a greater level.
Meet our other Organic Licensees
Want to certify your beauty or wellbeing business as Organic?
Click to find out how
Find out more