UpCircle
UpCircle are pioneers of upcycling food waste in to effective, certified organic beauty products!
Founded and owned by brother and sister duo Will and Anna Brightman, we caught up with Anna to hear more on how sustainability is built into the brand's DNA- particularly when it comes to certifying as organic.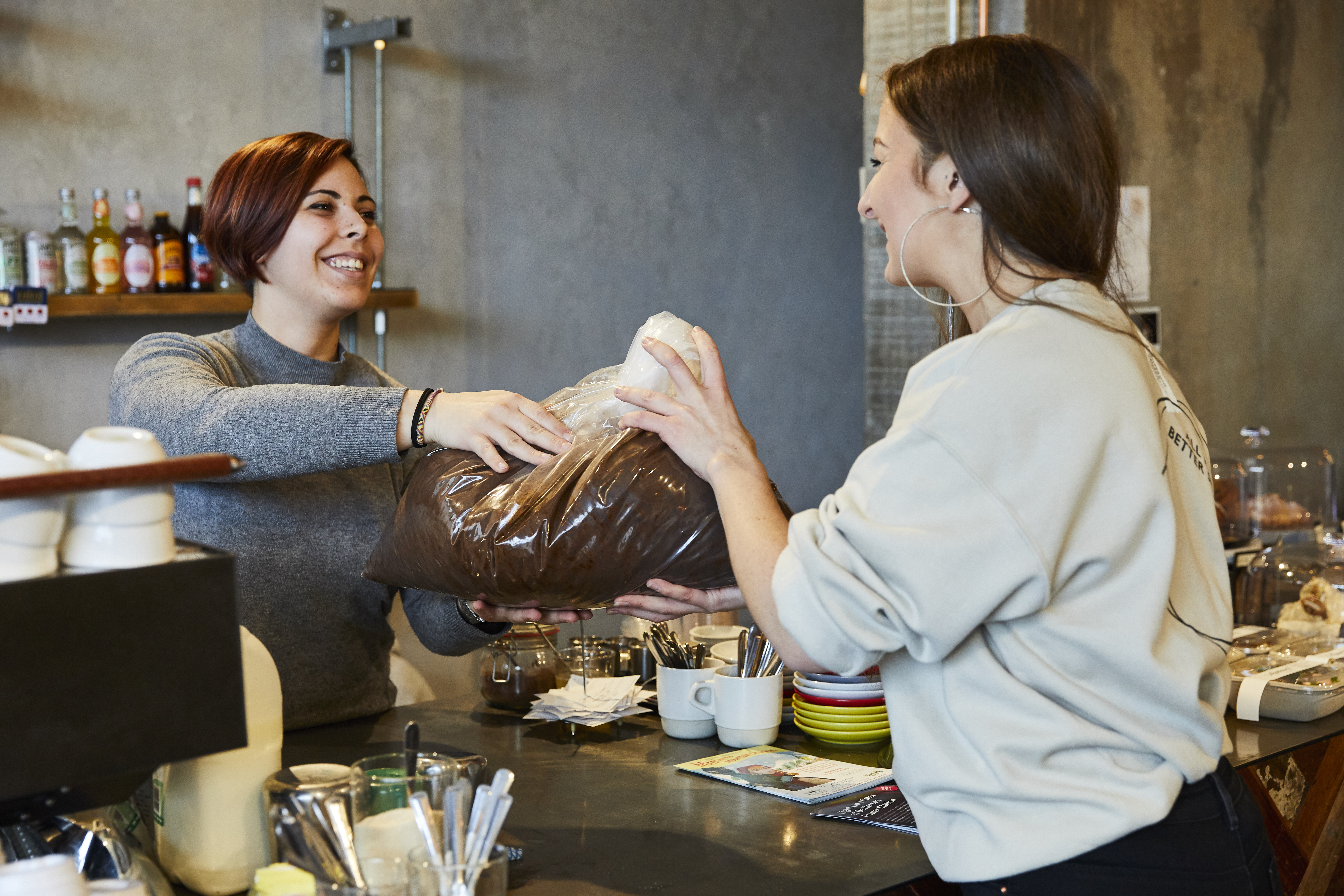 We know certified organic beauty and wellbeing is better for people and the planet- but what, in particular, lead you to originally certifying with Soil Association Certification?
Several of our products are certified organic, like our serum which is 98% organic and our chai soap bars which are 70% organic (the rest of the ingredients are water, salts or clay which cannot be organic). The fact that they are certified is the first thing we communicate about those products, via every possible channel!
We certify our products where possible. Our commitment to circular economy principles sometimes means certification is not possible, but this is not to say that the ingredients are not organic. Ethical sourcing will always be a top priority. 
Similarly, our choice of manufacturers is based on their commitment to certified organic. Soil Association Certification has to approve manufacturers if you are going to be making certified organic products there, to ensure environmental protocols are in place. Both of our manufacturers- Natural Skincare Solutions and Soapworks- are certified organic by Soil Association Certification.
How does your brand "Listen to Nature", and how will you be doing so this Organic Beauty & Wellbeing Week?
Each decision has to pass what we call the "win-win-win test". Is it a win for the skin? Is it a win for UpCircle as a business (cost, availability, supply)? Is it a win for the grower (fair trade, adding value to a plant already being harvested for another purpose)? Every ingredient we upcycle answers these questions with "yes", making them sustainable from ideation to creation. Our brand name encapsulates our core purpose: sustainability and the power of the circular economy. UpCircle also hints at 'upcycling' - making something better from things that already exist.
We repurpose residual fruit waters leftover after the creation of juice concentrates. Water is often the first ingredient in skincare. It therefore plays an important role in the sustainability of the overall formulation and is a great target ingredient to replace with a more sustainable alternative.
During Organic Beauty and Wellbeing Week we'll be exclusively talking about our certified products. We've got tonnes of content already lined up, showing our products from farm to face, including unique insights into our upcycling process and packaging returns scheme. Stay tuned!
How do you think we can get more consumers to "listen to nature" by opting for certified organic beauty and wellbeing products?
By proving that natural and organic beauty products are equal to, if not better than, their non-organic counterparts with regards to performance. Ensuring that products do what you've bought them for is the most important thing and is also more sustainable, as there is less product wastage. 
Read other organic stories
Want to go organic?
Apply for organic certification
Find out more