Culmore Organic Farm - Northern Ireland

Culmore Organic Farm - Northern Ireland
Certified with Soil Association Certification, Culmore Organic farm is the longest established organic dairy farm in Northern Ireland.
Based over 90 hectares it has a milking herd of 100 Ayrshire cows, along with a small Angus Ayrshire beef enterprise, potato crops, a top fruit orchard and permanent managed forestry. Alongside selling milk to a dairy processing company, products are sold locally via direct sales and through local businesses. The family business is managed by David Laughlin who shares his insights to organic farming in Northern Ireland. 
Organic farm conversion
David converted the farm to organic production in 1999 having spent a year farming in New Zealand and learning that they were sustaining their grass production with low to no fertilisers, in a similar climate. "My father was farming intensively at the time, but when I returned, I gradually managed to persuade him that we could farm the cows extensively and, bit by bit, we established great grass clover coverage."
With declining financial returns in the conventional sector, David also started growing organic potatoes in 2008, "so far results have been most encouraging and the potential problems of low yields and potato blight have not materialised, partly due to trialling some varieties with high natural resistance to blight." More recently David has established three acres of orchards using traditional Irish apple and pear varieties which also have a naturally high resistance to disease.
David has been certified with Soil Association Certification since 2008, "A key challenge at the time was finding information and guidance on organic conversion, so it was very helpful to speak to Soil Association Certification who provided us with that support. I wouldn't change certifiers from Soil Association Certification because the staff have a great depth of knowledge."
Improving animal welfare using robotics and innovation
David implements a free-range grazing model supported by a robotic milking system to improve quality and animal welfare. "Our cows can graze day and night, with fresh grazing every 12 hours and we milk the cows using a robotic system that works 24/7 so the cows come voluntarily. It takes the cows up to 6 weeks to adjust to the system but from what we've seen the robotic systems are much better for welfare – we've observed less bullying, more grooming and more activity in the herd."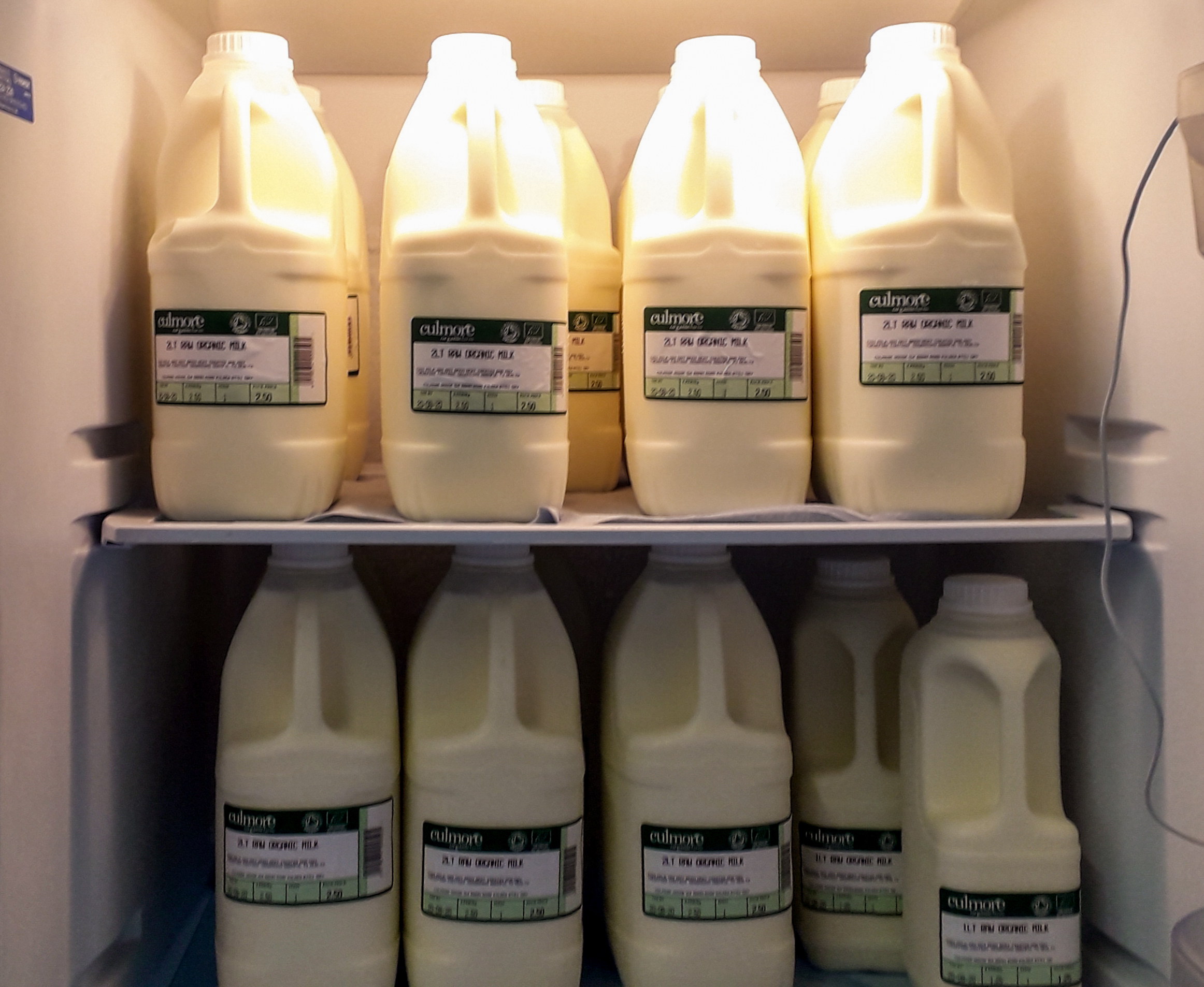 Looking forward, David's keen to trial new and innovative strategies to further improve the health of his herd. "One of the most recent things we've done is look at growing chicory and ribbed plantain to do our worming for us – it naturally kills worms in the intestine because of the compounds they contain."
Environmental improvements
Since managing the farm organically, David has seen significant environmental and animal welfare improvements on-farm: "we've seen major improvements in herd health and soil structure and the wildlife thriving in our hedges is absolutely staggering with all kinds of wildflowers, fruit trees and birds. We've had researchers estimate there are about 3 times as many birds – and up to 8 times as many insects – on our farm, compared to a conventional farm. I wouldn't change our decision to go organic for anything - there are great benefits, both financially and environmentally."
Routes to market and direct sales
Although David supplies most of their milk to the dairy processing company, Dale Farm, they sell their beef through direct sales using a local abattoir which is licenced to slaughter beef organically and a local butcher that does the meat preparation and packing. They have also developed a local market for raw organic milk, selling up to 1000 litres per week. David says, "Home sales are a big opportunity for us and we've had good results from taking some of the food supply chain value back in-house. Other opportunities are opening too. We sell all our cull organic cows to biltong and sausage processors and make organic cheeses and Kefir from our own raw milk. We have a loyal customer base who really value the product. Direct sales have also done very well during the Covid–19 crisis and at one point we had 3x the usual demand. I think that there are also some great opportunities on the retail side."
Representing the organic sector in Northern Ireland
David sits on Northern Ireland's Organic Forum representing the interests of organic farmers. He advises farmers considering organic conversion to do their research, "think carefully and make sure you have a market. Home sales can be very profitable, even on a small scale. Organic conversion provides endless opportunities in the food sector if you're willing to do the research".