Treberfedd Farm - Livestock Farm

Treberfedd Farm - Livestock Farm
Organic values, biodiversity and farm diversification were behind Jack Cockburn's decision to convert Treberfedd Farm in Wales to organic status.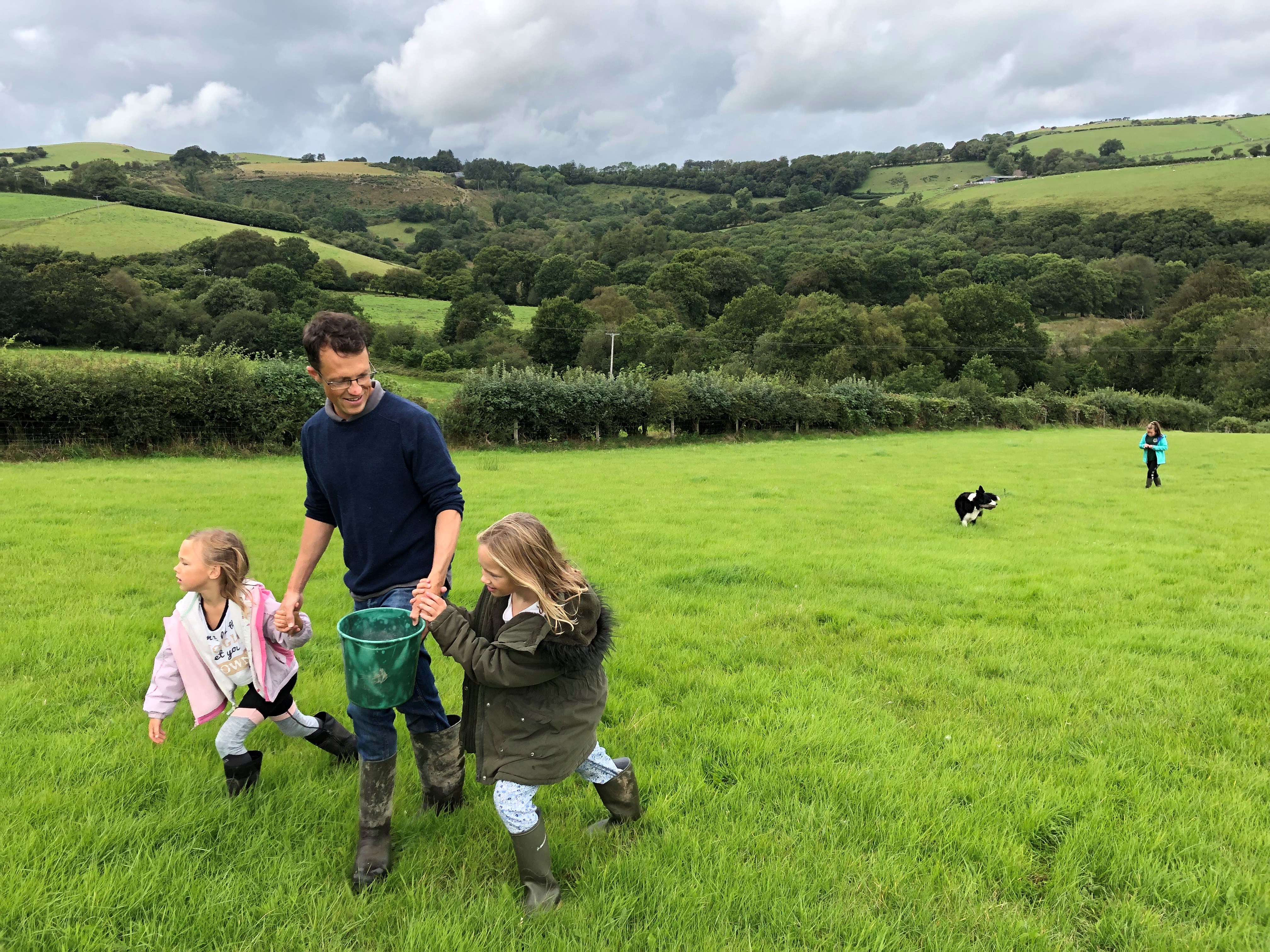 Treberfedd Farm in West Wales has been organic since 2005, with the land having not seen any artificial fertiliser or pesticides for 20 years. The 60 hectares of grassland support a herd of traditional Hereford cattle and a flock of 100 Llanwenog sheep that produce around 200 lambs a year. There is a further 20 hectares of woodland. The farm has diversified into tourism with holiday cottages, ecocabins, glamping and a campsite, all powered by renewable energy. Environmental issues such as biodiversity and carbon sequestration are top of Jack Cockburn's list to make his business work.
Grass-fed traditional livestock
Jack operates a traditional grass-fed system with low stocking rates. Following recommendations in the Soil Association standards, Jack opted for native breeds which are adapted to the local conditions and more resilient, and this proved to be an excellent choice. Jack runs a herd of traditional Herefords. As well as being a local breed, they are efficient grazers, doing well on grass and forage, so are perfect for an organic, sustainable system. Native Herefords are smaller and hardier than their American cousins, which were imported to the UK and bred with the native Hereford. It's a docile breed that's easy to manage. The beef is well marbled, full of flavour and very popular with Jack's customers. Part of the farm's remit is to preserve this ancient native breed with support from the Rare Breeds Survival Trust.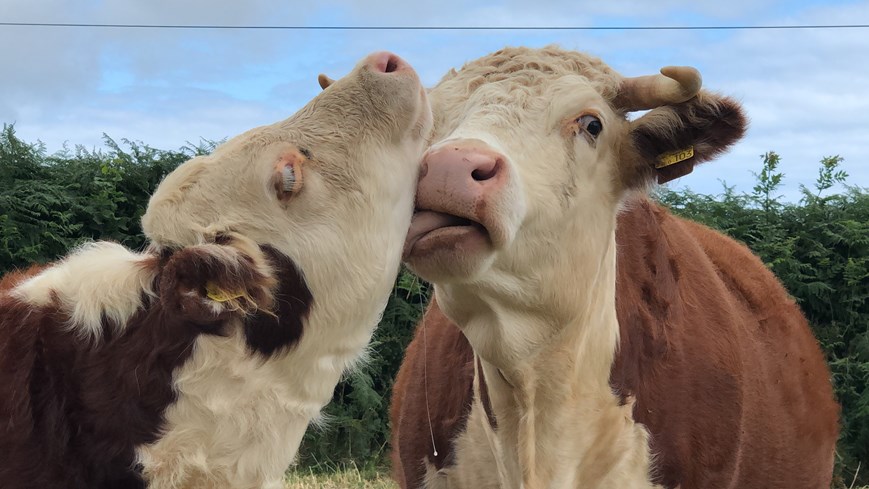 The sheep are Llanwenog, another local breed known for its hardiness, docile temperament and exceptional meat. Mindful of the dependency on wormers, Jack operates a clean grazing system with the land free from sheep for one year, while his herb-rich permanent pastures have natural worming properties. The result is a reduced use of chemical wormers.
The farm sells some beef and lamb to supermarkets and some to their holiday customers. There is an online farm shop selling meat and organic knitting wool too.
Boosting biodiversity
Biodiversity is high on Jack's priorities. As part of the Glastir Organic funding scheme for environmental improvements, Jack was able to restore the hay meadows which are now species-rich. Jack leaves good margins around the hay fields so there's plenty of space for plants along the bottom of the hedgerows, enabling them to flower and set seed, encourage pollinators and provide wildlife corridors. 
Diversity of habitat helps too. "On the wetter fields, we've got a real diversity of habitat, there are wet patches and when the cattle walk through them, they make little puddles which are good for animals, like frogs and newts and insects. Then you have rougher areas of pasture, which are good for the birds. We leave some areas of thistles to set seed, and long grass so the birds have got food in the winter."
There is an ongoing woodland planting programme and Jack has established a variety of woodland types, from traditional woodland to coppicing.  The coppice provides a regular supply of firewood which is burnt in the cottage woodburners. Coppicing is a traditional woodland management technique with the wood cut on a rotation. This creates a mosaic of habitats, from open wood to more dense cover, which means more diversity of wildlife, especially birds. 
"An organic way of farming ticked all the boxes; you're producing food but also keeping the rivers clean and providing habitats for wildlife, and producing healthy food and looking after the soils." Jack Cockburn, Treberfedd Farm
Diversification into tourism
Tourism plays a key role in the farm's success and Jack works to marry the farming enterprises with the visitor attraction. Along with holiday cottages they have opened a centre on site which is used for rural retreats and business events as well as a small farm shop and a new clay pizza oven which gives the guests a chance to dine al fresco outdoors and allows them to serve the organic produce produced on their farm. Part of the philosophy of the farm is to find ways in which the holiday guests can connect with the fields, woods and nature.  As he explains; "One of the first things I did, which is still really popular, was to make a nature trail around the farm and I drew a map so visitors knew where they could go on the land, so they could explore – most of our visitors are from urban areas so they really enjoy exploring the countryside. Then we added a children's playground and we do farm walks with the children to feed the pigs and chickens and collect the eggs, they can see the young lambs in the spring and calves". To extend the environmental credentials further, Jack has invested in renewable energy, with solar panels on the barn and farmhouse plus a small wind turbine, so the farm is nearly self-sufficient in electricity.
Jack has a passion for the natural world and the countryside and one of the key reasons Jack converted Treberfedd Farm to organic is his concern for the environment and the loss of biodiversity explaining: "An organic way of farming ticked all the boxes; you're producing food but also keeping the rivers clean and providing habitats for wildlife, and producing healthy food and looking after the soils." I originally chose Soil Association Certification because of their tradition of campaigning for food and farming that works in harmony with nature and for their work in promoting the public health benefits of fresher, organic and local food provision in schools, hospitals and communities around Britain. There is also great support at the end of the phone when farmers need it for their certification requirements.
Get started

Interested in exploring organic conversion for your own business? Our expert farming certification team can help you with this every step of the way.

Find out more
Learn about organic funding opportunities in Wales
Find out more about the funding opportunities for organic conversion and the application process.
Get support