Aqua Oleum
The name Aqua Oleum comes from the ancient alchemical term meaning 'water & oil'.
These 

two elements were the fundamental raw materials of all of the products they produce.
We speak to Natasha and Julia Lawless (founders of Aqua Oleum) to share their trials, celebrations and tribulations of being organic skincare entrepreneurs and a mother-daughter duo in business.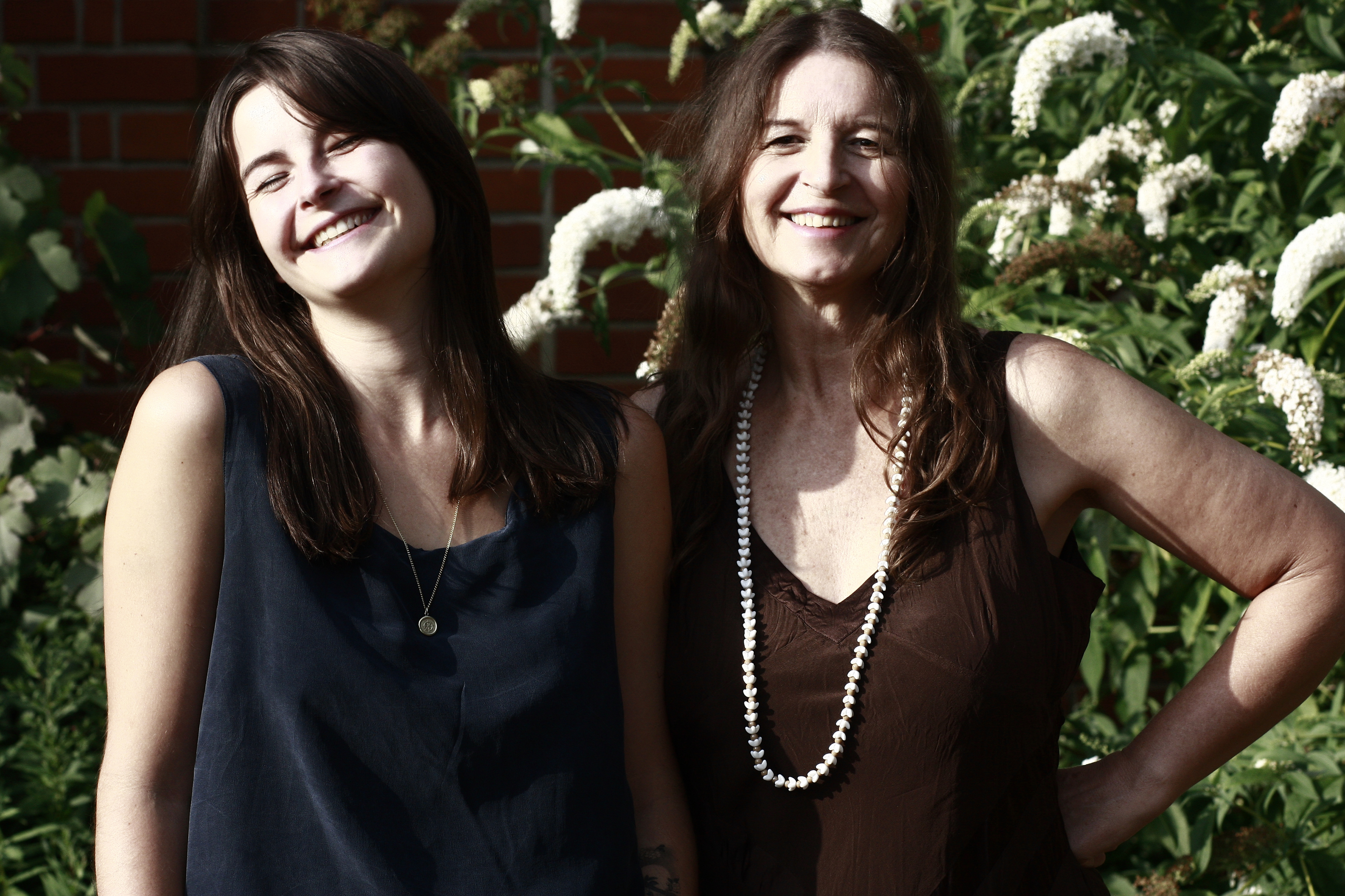 For those who don't know Aqua Oleum, tell us a little bit about it and what inspired you to create it?
Julia: Aqua Oleum is a company with a heritage spanning over three generations, based on expert family knowledge of essential oils. For over thirty years, we have built our market reputation based on outstanding product expertise and high ethical standards, together with a real commitment to providing top-quality oils at a fair price. We were one of the first aromatherapy companies to be established in the UK and have pioneered many innovations in the field over the years.
Today we also provide an in-depth aromatherapy consultancy service to individuals who need advise, as well as to companies who wish to use aromatics in their own brand range. Over the years we have been delighted to see the rise in demand for natural and organic beauty/skincare products rapidly increasing. Interest in the educational aspect of essential oils has also been steadily growing along with the wish for 100% pure, reliable, trustworthy and affordable aromatherapy products.
How did you come to work together as a mother-daughter duo?
Julia: Since its inception, Aqua Oleum has always been a family business.
It was actually my mother Kerttu, who originally founded a company called 'The Natural Essence Company' in the 1970s. As a Finnish biochemist, she specialized in the study of essential oils and was an expert in the field of natural aromatics long before aromatherapy became 'fashionable'.
Kerttu sadly passed away in the late 1980's when I took over the Company with my husband Alec, and 'Aqua Oleum' was born - around the same time as our daughter Natasha. Alec and I continued to grow the business together for the next twenty years and at the sad passing of her father Alec in 2012, Natasha then came on board with the business to continue the family lineage.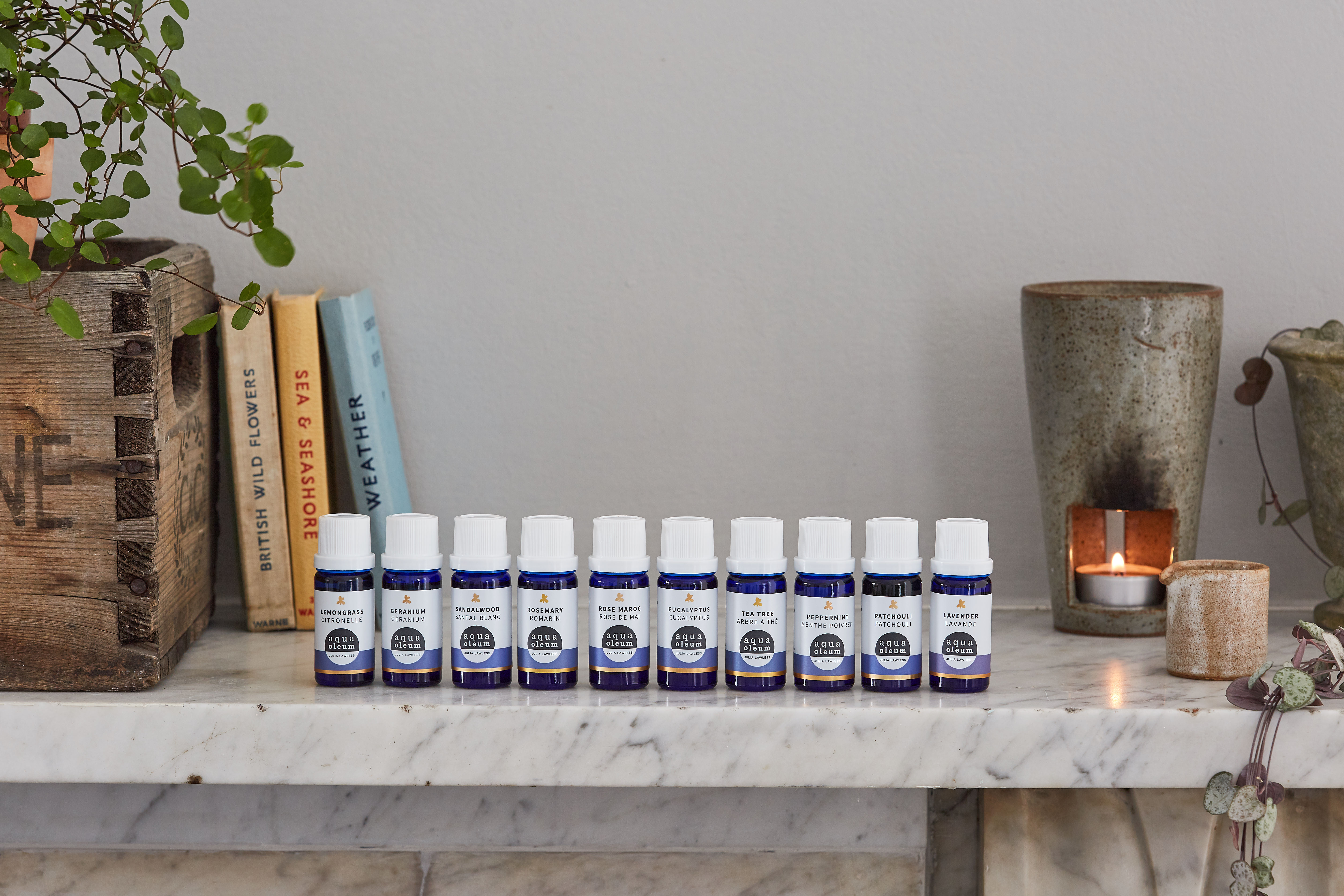 What is the best thing about being a mother-daughter duo?
Natasha: The best thing about working together as a mother-daughter duo is that we both know we always have each other's best interests at heart and are working together with the same underlying intentions. As we know each other so well, we also understand each other's individual strengths and weaknesses and are able to work with them to best effect within the company. Our skills are naturally very different but they are also extremely complimentary. We bring different things to the table that can often be combined in very productive ways. That is not to say that working together does not have its challenges or difficulties! It can also be quite intense due to our close proximity in maintaining a working relationship, as well as managing and maintaining a healthy work/family balance in our own personal lives outside of the business.
What has surprised you most about working together?
Natasha: Although we have very different skills and personal temperaments in that we tend to go about things in diverse ways as individuals, we can also quite easily switch to being on the same page as each other. Underneath it all, we can both clearly see and understand a shared vision, which is lovely to enjoy and work towards together. It is also wonderful as we are both genuinely inspired by one another, which is quite a treasured gift in any relationship - especially as we are able to use that inspiration in our work.
What is the key to running a successful ethical business as a family?
Julia: Fundamentally, it boils down to being committed to what you're doing and it has to come from the heart. You have to truly believe in what you are doing. We feel so fortunate that the business is so genuinely meaningful to us both, not only in our business endeavours, but in our personal lives as well. This is what makes Aqua Oleum authentic. Our history and reputation are also proof that our Company is not about jumping on a bandwagon or simply following a back-to-nature' fad because it has become trendy. The business is truly an extension of our selves and upholds our own personal beliefs and values.
Aqua Oleum has been a member of the Vegan Society pretty much since its inception, and Kerttu was a vegetarian her entire life, long before it's deemed health benefits, or it's impact on the environment became well known within popular culture and society in the West.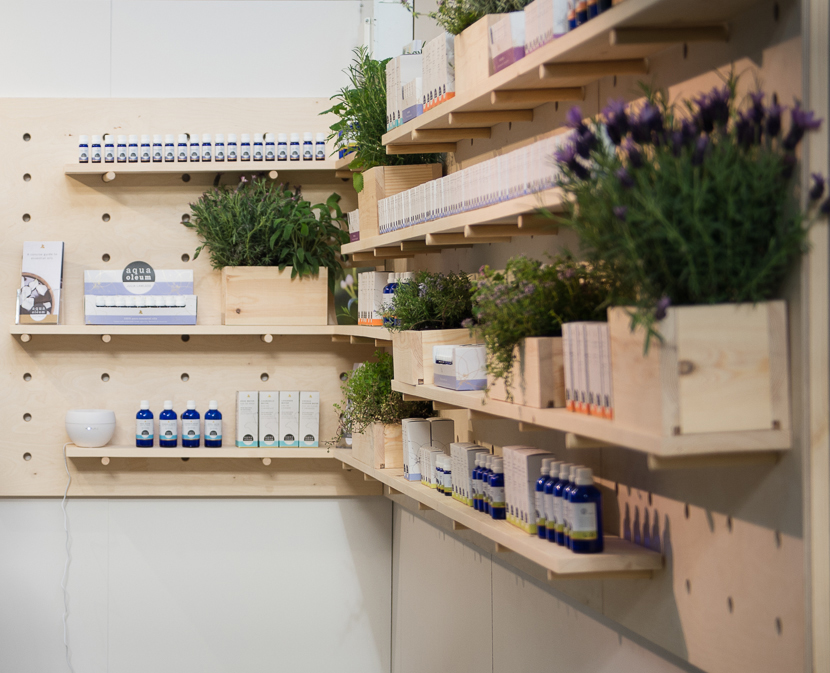 What is the most valued attribute you each bring to the business?
Natasha: For me the clear attribute that Julia brings to the business is her exceptional and expert knowledge of essential oils, their benefits and the endless applications of aromatherapy to daily life - to better enhance our environment and our wellbeing. She has such a valuable skill in being able to communicate, what can be quite a daunting and expansive subject, into a manageable and easy to understand language. Education is key to the expanding popularity and rise in demand for natural, reliable and trustworthy products and Julia is fantastic and ever generous with her knowledge and time to help in any way she can with this. This is now more important than ever, as unfortunately we are also working in an industry that is sadly prone to plenty of market adulteration and manipulation that can be hard to pick up on! Julia also has a very open mind and so this is very exciting as she is always willing to listen and give new ideas a go.
Julia: Tasha is actually the one who is more business minded as she is very capable, astute and practical. She is accurate with figures and is also very street-wise being good at reading people – something which can come in handy! She also comes from a design background, so what she has brought to the business design-wise is invaluable: everything from our packaging, branding, website and imagery to our Instagram, newsletters and ongoing promotional material. She helps keep the company fresh, up-to-date and looking forward, not allowing us to rest on our laurels!
How does having two different generations shape the company?
Julia: Our history and knowledge that has passed from Kerttu to Julia and now on to Tasha gives our Company it's grounding as we have built up our expertise and experience over many years. This takes time and it has been a long family journey with many lessons learned along the way. We therefore have a very solid foundation, which is such a valuable asset to Aqua Oleum. Also, with over twenty books published in the field, Julia is a highly respected authority and an undisputed expert in the industry and is directly responsible for the selection and quality check of all our oils. Her book, 'The Encyclopaedia of Essential Oils' continues to be the best-selling book on aromatherapy of all time and is still the standard textbook used for aromatherapy training on an international basis, despite having been written over 25 years ago.
Tasha helps keep the company on the ball and looking forward, as well as making our products desirable and applicable for the modern market. Since Tasha can also visually communicate across the board, this helps keep us up to date and not become old-fashioned in our look. In fact it is interesting that the net for our target audience has been thrown much wider in the last six years or so, due to the fact that many young people today are showing an ever-increasing interest in natural products. Yet what we see, is that both young and old alike are looking for a more natural approach to health and beauty that is perhaps more sustainable and in sync with the needs of our planet.
Natasha: My daughter Anouk, now nine, is also crazy about the business and almost more enthusiastic than the two of us put together! She loves all the different scents and enjoys regularly blending and making her own products at home and already wants to be involved with all our workshops. She's already part of the family team at home and has been brought up using essential oils on a daily basis as well as enjoying the benefits of a regular aromatic massage. So in fact we have a female lineage in the Company now stretching four generations!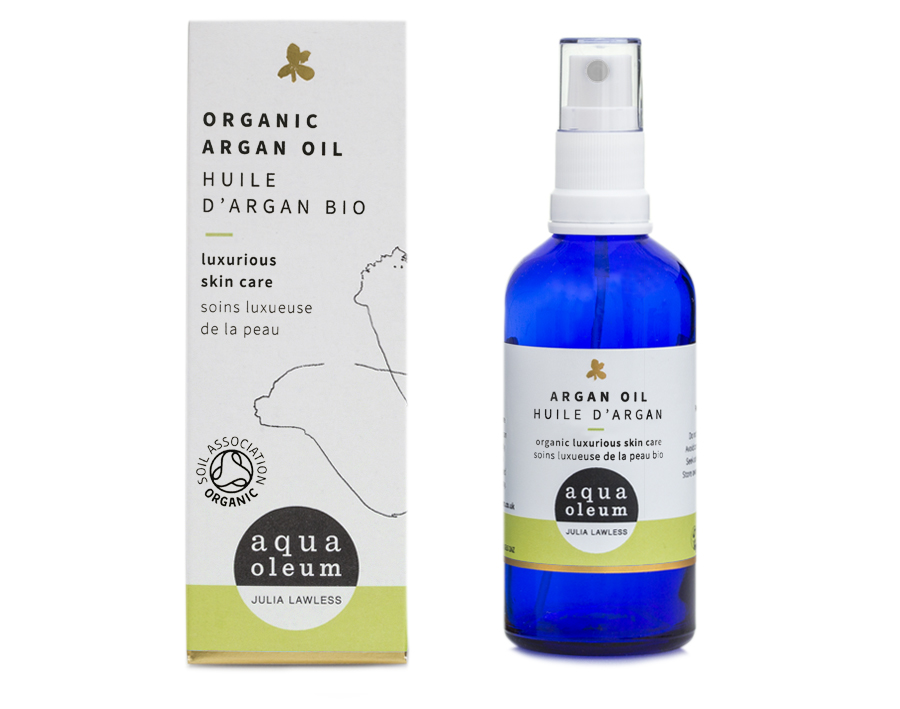 And finally, what product from the Aqua Oleum range would make for the perfect Mother's Day gift and why?
Natasha: An ideal mother's day gift would definitely be our organic argan oil as it is such a wonderful all-rounder for both skin and hair care. It is also fantastic not only for more mature, dry or damaged skin, but also for stretch marks, so is equally great for new mums, as well as mums-to-be during and post pregnancy. Argan oil is high in anti-oxidants as well as vitamins A & E, is super silky-smooth, superbly moisturizing and extremely nutritious. Plus it is 100% organic, natural and vegan friendly!
Otherwise, our blending notebook always makes a fantastic gift as it contains all the key information to create your own aromatic blends at home, with journal pages to write your own formulations, a glossary of key essential/carrier oils, a measurement conversion guide and a perfumery chart with notes on how to train your nose. It is packed with both the theory and the practical guidance required to formula your own ideas: all you need to get started in developing your own aromatherapy elixirs at home! 
Lastly, our go-to gift that everyone always loves is an oil diffuser with a few essential oils to get them started, such as our organic ylang ylang, bergamot and lavender, which together can make a soothing yet sensual blend.
Don't forget! The choices you make with the food you eat, clothes you wear and cosmetic products you use, all have an impact on the world you live in. Going organic is easier than you think! Switching to one organic item can help contribute to a more sustainable system - for the better. When you buy certified organic products, you can be sure that:
It contains no GM Ingredients
The organic ingredients are sourced sustainably
The manufacturing processes is transparent
You're helping protect wildlife and biodiversity
There won't be any synthetic colours, dyes or fragrances or artificial colours and preservatives
Want to go from organic beauty novice to organic beauty expert? Click here to find a list of brands we certify. 
Want more information on certifying your products?

Speak to our friendly, expert team today.

Get in touch
Hear from other organic businesses
Why Certify?
Learn about the benefits organic certification brings to your business.
Find out more
Related