HayMax
Max Wiseberg, founder of
 

HayMax had been a long-term hay fever sufferer since childhood.
Trying most products with limited or no success, until he discovered a unique prevention for himself in his own kitchen.
When other sufferers said "it works", it gave him the confidence to trial the product and start marketing it – in 2004, the organic allergen barrier balm, HayMax, was born...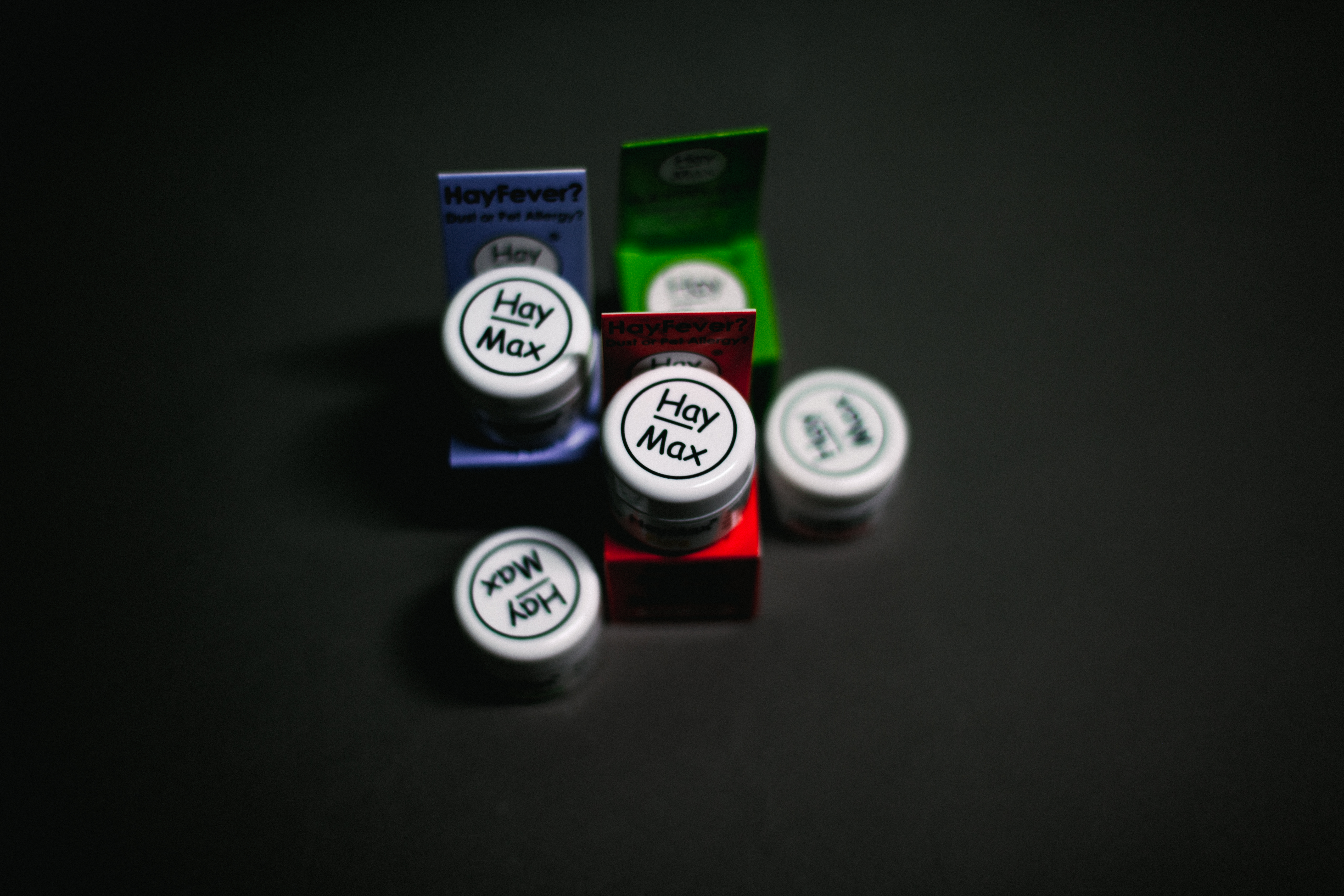 Can you tell us about HayMax and how the hayfever product came to be?
I started several different things, but the one that really started to work was soon to become known as HayMax. It started with a simple trial and I was amazed when all the respondents who tried it in their season told me it worked, and that it worked better than the pharmaceutical remedies they had been using. So, I chose the name, started the company, and then started looking at regulations...scary!
I started with a website and the response from that and from the press was fantastic. I quickly realised that I would never get huge volumes from the website alone. So, it made sense to distribute my products through health stores, chemists and pharmacies. Tree of Life was the first wholesaler to take on HayMax, closely followed by The Health Store. We exhibited at the Natural Trade Show in Brighton and won our first award – Best Non Food Organic Product. The stores seemed to like HayMax. Just as important, the consumers seemed to like it too. It was great talking to customers and seeing how they appreciated HayMax.
I remember Liz Chandler at Natures Corner asking if I would like to talk to her customers about my product and inviting me in to her shop. There was a rep there from one of the larger VMS brands and I overheard him saying their product was based on proper science (implying that mine wasn't). I resolved there and then to get some real evidence as soon as we could afford it. We now have two successful studies from NPARU, the UK experts on airborne allergens, and two independent surveys by leading allergy charity Allergy UK in 2014 and 2015. When asked if, overall, HayMax worked, 80% of respondents said "Yes".
What ingredients make up a HayMax product?
HayMax comes in five varieties. HayMax Pure and HayMax Kids contain only organic seed oils and organic beeswax, whilst HayMax Aloe Vera, Lavender and Frankincense contain added organic Aloe Vera leaf juice powder, organic Lavender essential oil and organic Frankincense essential oil, respectively.
Why did you decide to go organic?
I've always used organic ingredients for HayMax. When you cook a meal, better ingredients gives you a better meal. So, I applied the same principle to HayMax and decided to use the best ingredients. Buying organic also means lower levels of pesticides, no manufactured herbicides or artificial fertilisers. (Although there are no animal products in HayMax™, organic also means free-range, fair trade, top class husbandry). It's not just about being good to your body; you're also being good to the earth, to animals and to the producers."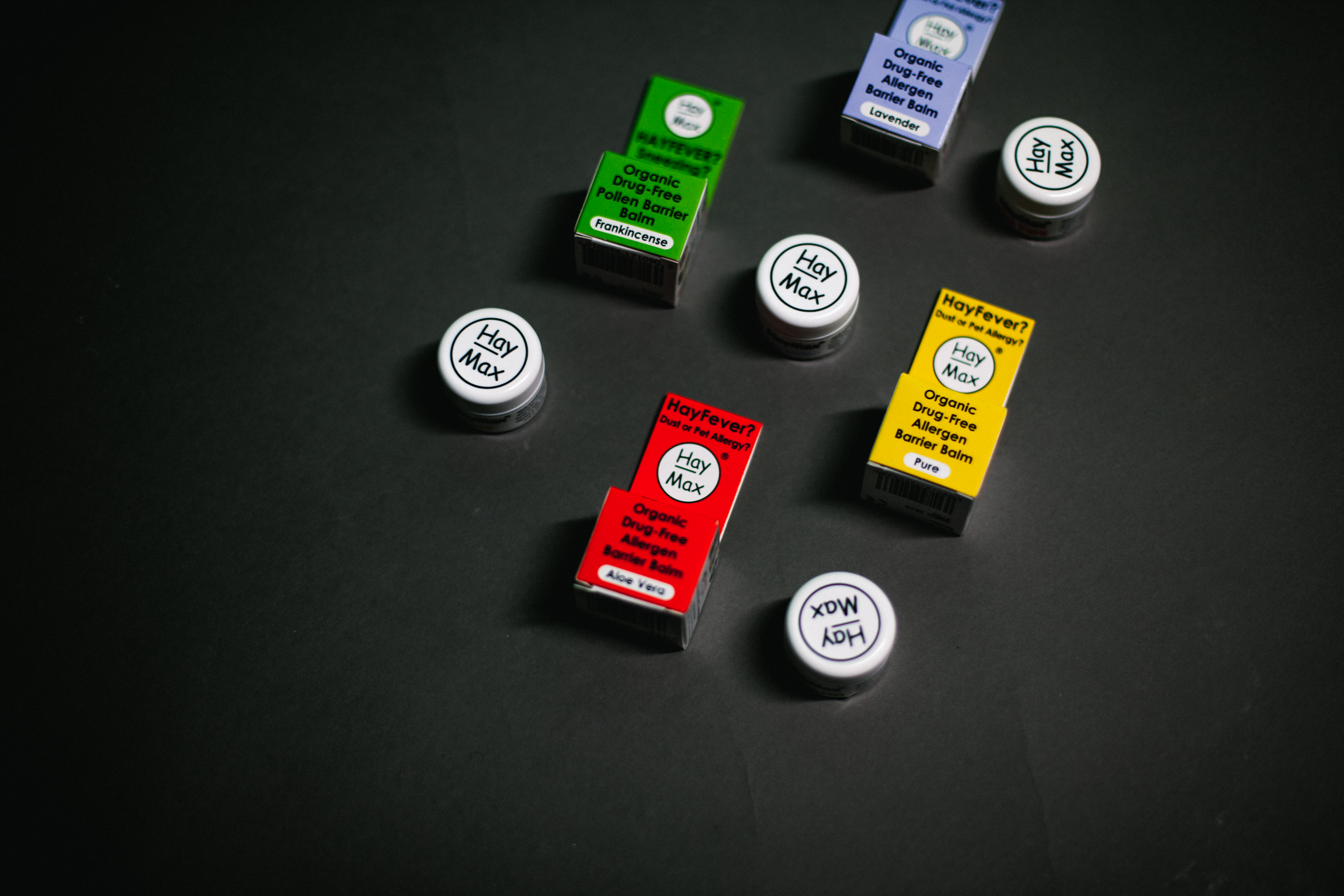 Why was creating an ethical business so important to you?
It's about being in control and using that to do things the right way. All of this transcends recycling and using organic materials – it encompasses the whole gamut of business transactions. For example, it's the way you work with suppliers. If there's a dispute, instead of going to court, taking time and effort to negotiate carefully, so both sides end up with a positive and constructive outcome, rather than the opposite. It's good to be your own boss, being able to do things the way I want to, rather than having to compromise because, for example, the rest of the board of directors have decided something and I have to go along with it, even though I believe it's wrong!
Buying organic also means lower levels of pesticides, no manufactured herbicides or artificial fertilisers... It's not just about being good to your body; you're also being good to the earth, to animals and to the producers Max Wiseberg
What's the most rewarding aspect of running your own business?
It's being able to run it ethically, being able to make my own decisions and being in charge of my time, so I'm able to be with my children while they're growing up. Maybe I'll be the only guy on his death bed that says, "I wish I'd spent more time at work rather than with my children", (but I doubt it!). 
Where can we find HayMax?
HayMax organic drug-free allergen barrier balms are available from Holland & Barrett, selected Morrisons and Boots, independent chemists, pharmacists and health stores, online and direct from HayMax on 01525 406600 or www.haymax.biz.
Want more information on certifying your products?

Speak to our friendly, expert team today.

Get in touch
Hear from other organic businesses
Why certify?
Learn about the benefits organic certification brings to your business
Find out more
Related