Pukka Herbs Supplements
Pukka's purpose is to nurture healthier, happier lives through powerful organic plants. 
We sat down with Kayleigh Reed, Pukka's International Brand Manager, to talk about
 

Pukka Herbs Supplements.

When Pukka's Co-Founders established Pukka in 2001, they sought to create a business that would benefit the health of people, plants and the planet. They are now committed to social and environmental impact more than ever.
Kayleigh, what have you learned since working at Pukka?
My decision to join Pukka partly stemmed from a desire to be part of an ethical company that uses business as a force for good to benefit the environment. Since working at Pukka, this desire has blossomed into a more in-depth understanding of the importance of sourcing ingredients in an ethical and sustainable way. Many herbs, for example, have been over-harvested from the wild and are now endangered. All of Pukka's teas are Fair for Life, meaning that the herbs used have not been harvested from a declining population or from a degraded ecosystem; they have been sourced in a way that contributes to the ongoing conservation of that species.
I have also developed a broader understanding of what the Soil Association's organic certification symbolises. For example, the Soil Association logo can be found on all of our herbal teas and supplements, which means that the ingredients we use are sustainably and ethically sourced; we do not use genetically modified ingredients and we test for toxic or harmful substances, such as heavy metals, moulds, microbes, pesticides and allergens.
And one more...I have learnt so much about the amazing power of plants and how mother nature has a solution for everything!
What was your perception of organic before your current role?
Before embarking on my journey at Pukka, I was aware of the importance of buying and consuming organic food for the benefit of my health and the planet. Since joining Pukka, my understanding of what organic is has become more comprehensive.
I have come to think of organic, not just in terms of the food we buy, but of everything we put our money towards, from skincare and toiletries to food, clothes and cleaning products. By investing in organic, we are investing in a healthier, happier world.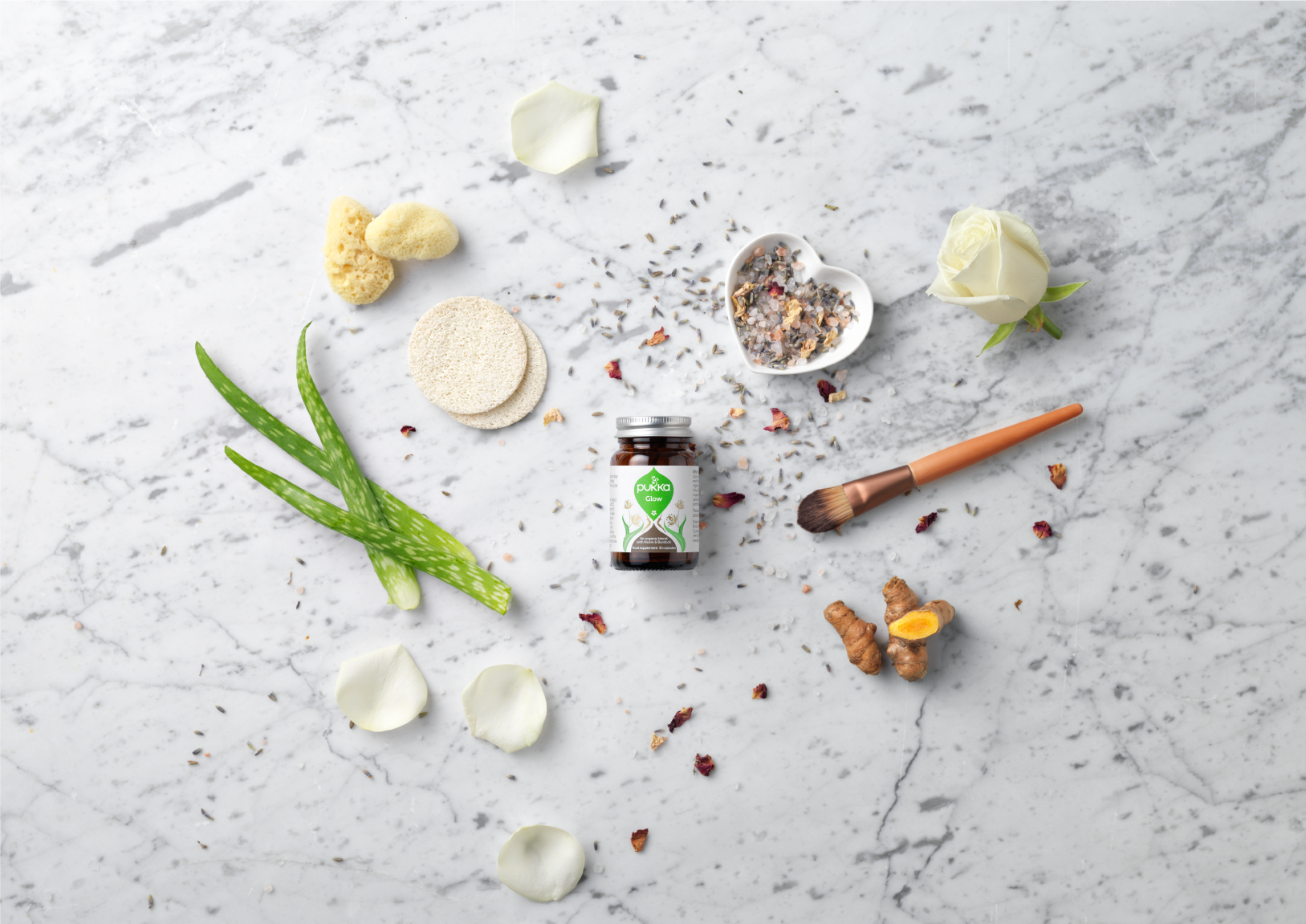 A lot of people will be familiar with Pukka for your wonderful tea range, but not everyone will know that you're also in the supplement business…why is this?
Most people are familiar with tea – it has been consumed by people all over the world for centuries. However, supplements fall into a more niche category and the market for supplements is smaller because we do not reach people through taste. However, awareness of the benefits of herbal supplements is growing, as more people are becoming invested in their own health and wellbeing. Consumers are starting to look for alternatives to conventional medicines, which often carry the risk of side effects, and herbal and traditional remedies offer a natural alternative.
What ingredients are used in your supplements and why?
We use such a wide range of plants and herbs that it would be impossible to list them all here. Having identified some key areas of health and wellbeing that can pose a challenge to us in our everyday lives, and where herbal remedies can help, our supplements range is split into seven families; Turmeric, Cleansing, Relax, Digestif, Immunity, Women's and Energy.
The ingredients used in our supplements have been used for centuries in traditional and Ayurvedic medicines. Our supplements can be taken to naturally support and nourish the body by helping to address the root cause of the condition, rather than just treating the symptoms, whether it be a lack of energy, poor sleep or low immunity…the list goes on.
For example, if you are experiencing a skin breakout, Pukka's Glow supplements can be taken to help cleanse the blood, support liver detoxification and sooth inflammation to in turn support effective cell renewal and purify the skin. This approach promotes a healthy, glowing complexion from the inside out.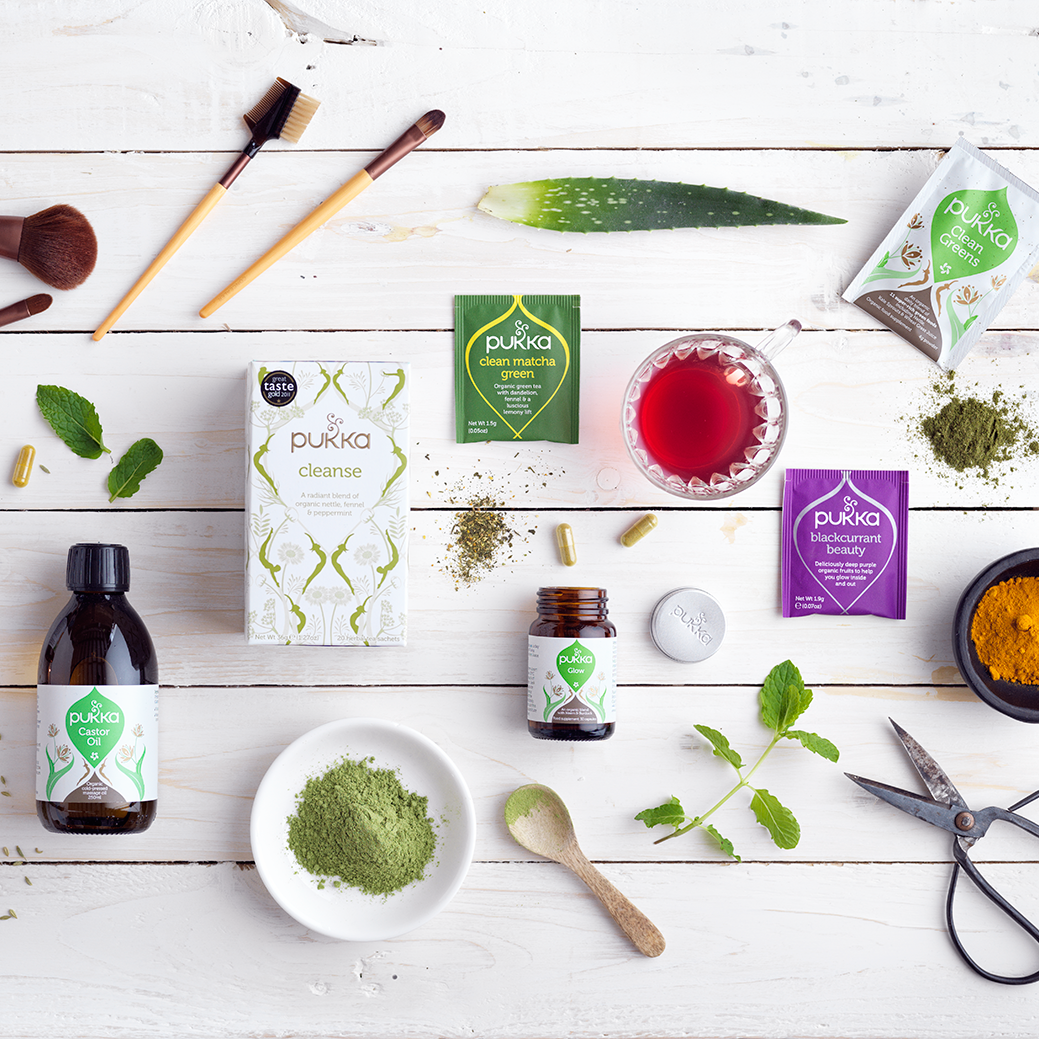 Why is ethical business so important to you?
Put simply, business should be used as a force for good. That is why Pukka is a proud member of the B Corp movement. Ethical businesses have the responsibility and opportunity to spearhead positive environmental and social change. If ethical companies can create profit without compromising the planet, to instead allow our ecosystem to survive and thrive, the more others will be inspired to follow suit.
Pukka Herbs' supplements can be found in all independent health food stores, Boots, Ocado, Holland & Barrett, and online from Amazon and www.pukkaherbs.com.
Want more information on certifying your products?

Speak to our friendly, expert team today.

Get in touch
Hear from other organic businesses
Why certify?
Learn about the benefits organic certification brings to your business.
Find out more
Related